MONTREAL, Quebec, Canada, Jan. 10-12—France's Bolade Apithy and Ukraine's four-time world champion Olga Kharlan won individual gold medals at the 2020 Montreal Sabre Grand Prix. This was the first Grand Prix of the FIE 2019-2020 season nine-event series leading to the Tokyo 2020 Olympic Games. Featuring 146 women and 150 men participating from around the world, the event took place at Montreal's IGA Stadium.

In the individual men's sabre final match, Apithy fenced Italy's Luca Curatoli, winning with a 15-12 score. Curatoli defeated Georgia's Sandro Bazadze in the semifinal, 15-9, while Apithy overcame Italy's Luigi Samele, 15-8. Of note, in the quarterfinals Apithy beat Korean world champion Junghwan Kim by a single point, 15-14; Samele won against Hungarian two-time Olympic gold medallist Aron Szilagyi, 15-10; and Bazadze narrowly beat Korean world champion Sanguk Oh by a touch, 15-14.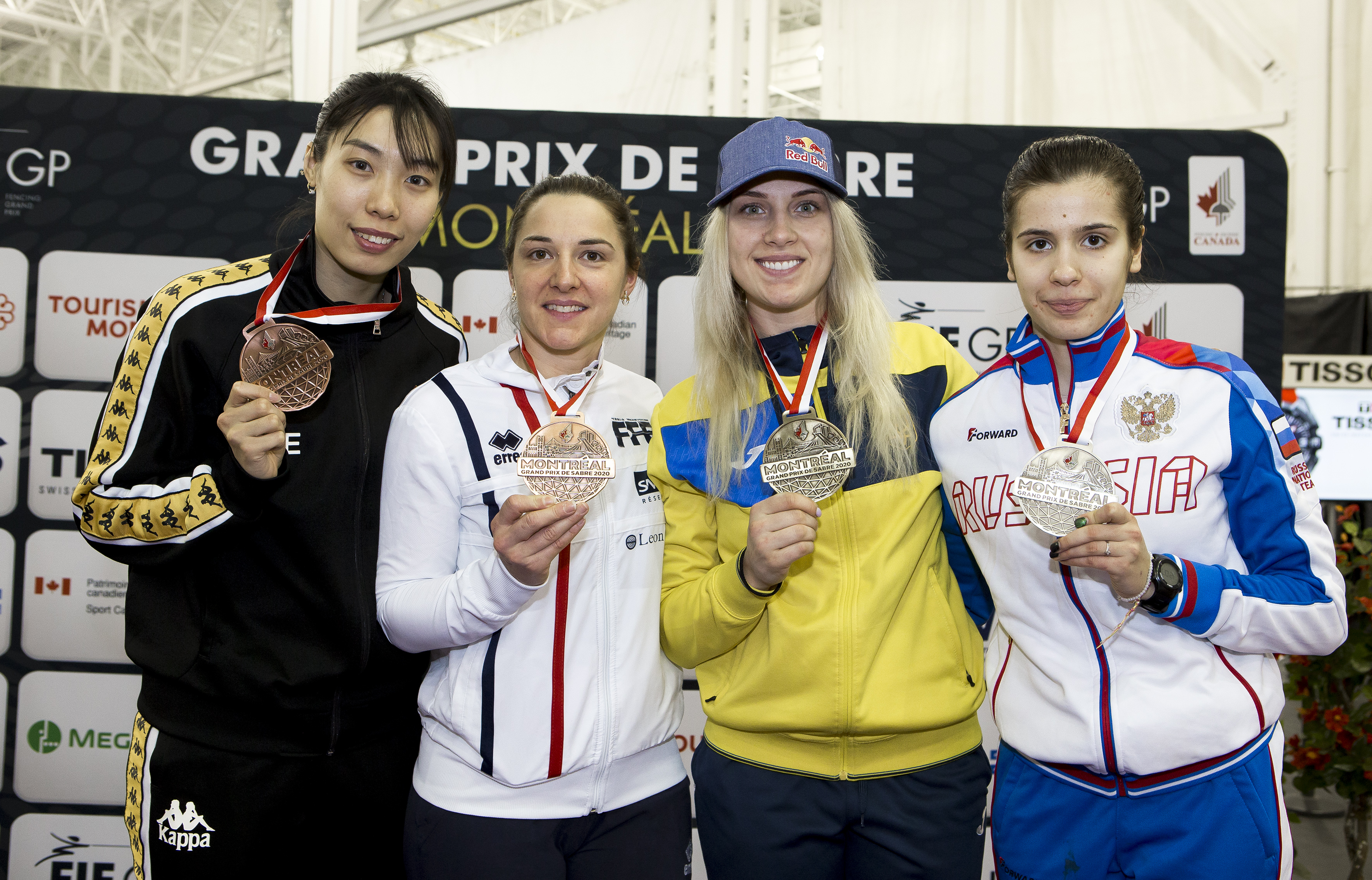 Kharlan won against Russia's Olga Nikitina in the final of women's individual sabre, 15-7. Nikitina defeated France's Charlotte Lembach in the semifinal round, 15-6, and Kharlan beat China's Yaqi Shao by a point, 15-14. Notably, France's Sara Balzer overcame Russian world champion Sofia Pozdniakova in the round of 16, 15-12, and Kharlan beat USA's two-time Olympic and double world champion Mariel Zagunis, 15-8.


Final rankings for the men's individual sabre event included Bolade Apithy (FRA, gold), Luca Curatoli (ITA, silver), Sandro Bazadze (GEO, bronze), Luigi Samele (ITA, bronze), Sanguk Oh (KOR), Aron Szilagyi (HUN), Junghwan Kim (KOR) and Daryl Homer (USA).

Ranking for women's individual sabre included Olga Kharlan (UKR, gold), Olga Nikitina (RUS, silver), Charlotte Lembach (FRA, bronze), Yaqi Shao (CHN, bronze), Anne-Elizabeth Stone (USA), Cecilia Berder (FRA), Jisu Yoon (KOR) and Sara Balzer (FRA).

Complete and official results for the event may be found here on the FIE web site. For more exciting world fencing news and features on the Road to Tokyo 2020, check out the FIE video series on our YouTube channel.