PARIS, France, Jan. 10-12, 2020—USA's Nick Itkin took the gold at the Challenge International de Paris Men's Foil World Cup, with USA also winning the team event. Taking place at the stade Pierre de Coubertin, 254 international fencers participated along with teams from 25 countries.
Itkin faced Italian Olympic champion Daniele Garozzo in the final round of individual men's foil, winning with a 15-9 score. Garozzo overcame Russia's world champion Alexey Cheremisinov in the semifinal round, 15-11, and Itkin beat France's world champion Enzo Lefort, 15-12. Notably, Italian world champion Andrea Cassara was defeated in the round of 16 by France's Erwann Le Pechoux, 15-6, while Italy's Alessio Foconi, also a world champion, lost in the same round to Czech Republic's Alexander Choupenitch, 15-11.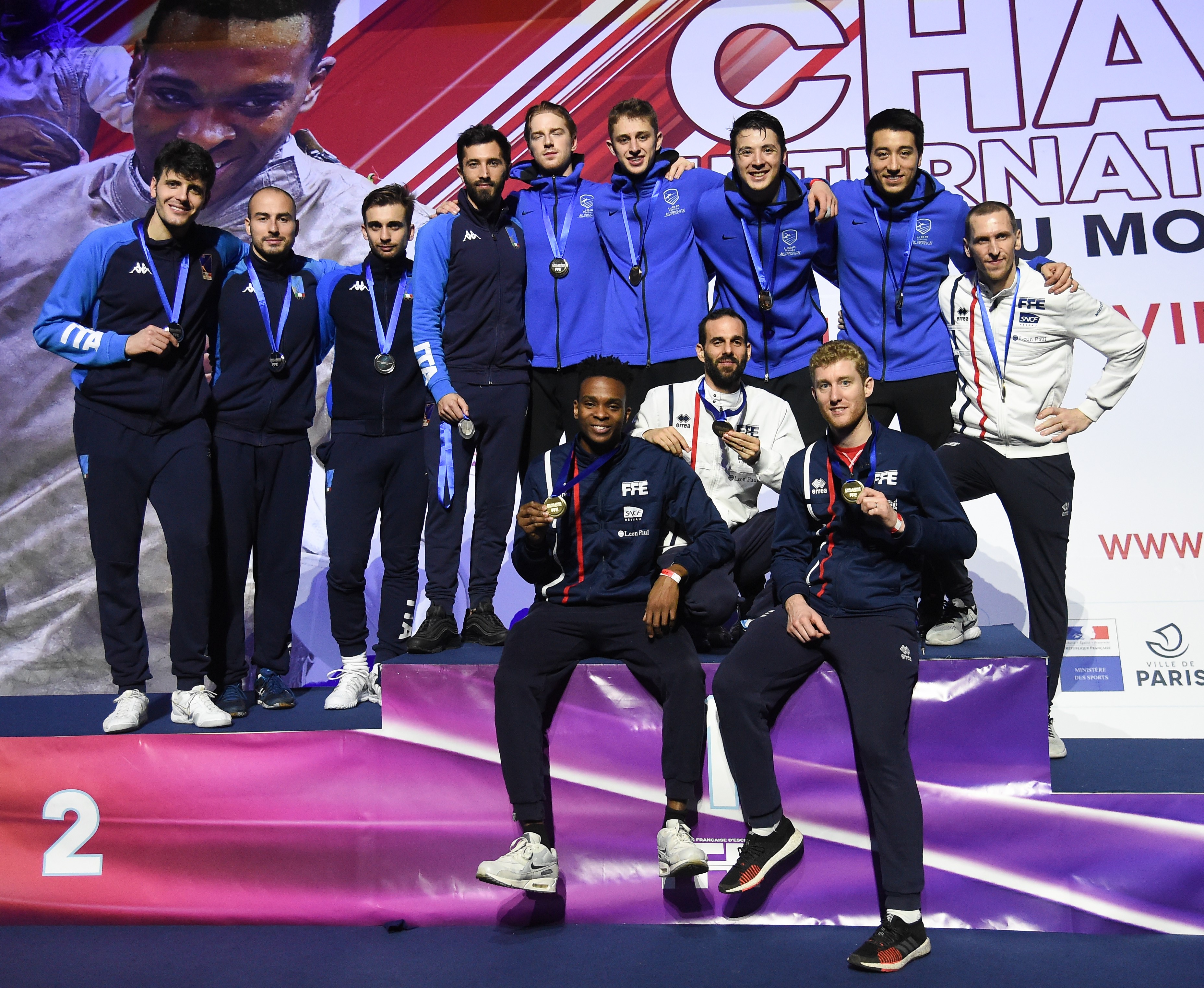 In the gold-medal match of the men's team foil event, USA defeated Italy, 45-36. Italy beat France by a single point in the semifinal, 45-44, and USA overcame Hong Kong, 45-27. The bronze medal went to France over Hong Kong, 45-38.
Final rankings for men's individual foil include Nick Itkin (USA, gold), Daniele Garozzo (ITA, silver), Alexey Cheremisinov (RUS, bronze), Enzo Lefort (FRA, bronze), Erwann Le Pechoux (FRA), Maxime Pauty (FRA), Anton Borodachev (RUS) and Alexander Choupenitch (CZE).
Men's team foil rankings include USA (gold), Italy (silver), France (bronze), Hong Kong, Russia, Korea, Japan and China.
Complete and official results for the event may be found here on the FIE web site. For more exciting world fencing news and features on the Road to Tokyo, check out the FIE video series on our YouTube channel.