HAVANA, Cuba, Jan. 10-12, 2020—Poland's Aleksandra Zamachowska scored gold at the Havana Women's Epee World Cup, with Italy winning the team event. Taking place at Havana's "Coliseo de la Ciudad Deportiva", the event featured 181 international competitors and teams from 21 countries.
In the final match of women's individual epee, Zamachowska faced Romania's Ana Maria Popescu, winning with a 15-8 score. Popescu beat France's Marie-Florence Candassamy in the semifinal, 12-10, and Zamachowska defeated teammate Renata Knapik-Miazga, 15-12. Notably, Italian world champion Mara Navarria was eliminated by China's Yiwen Sun in the round of 16, 15-11.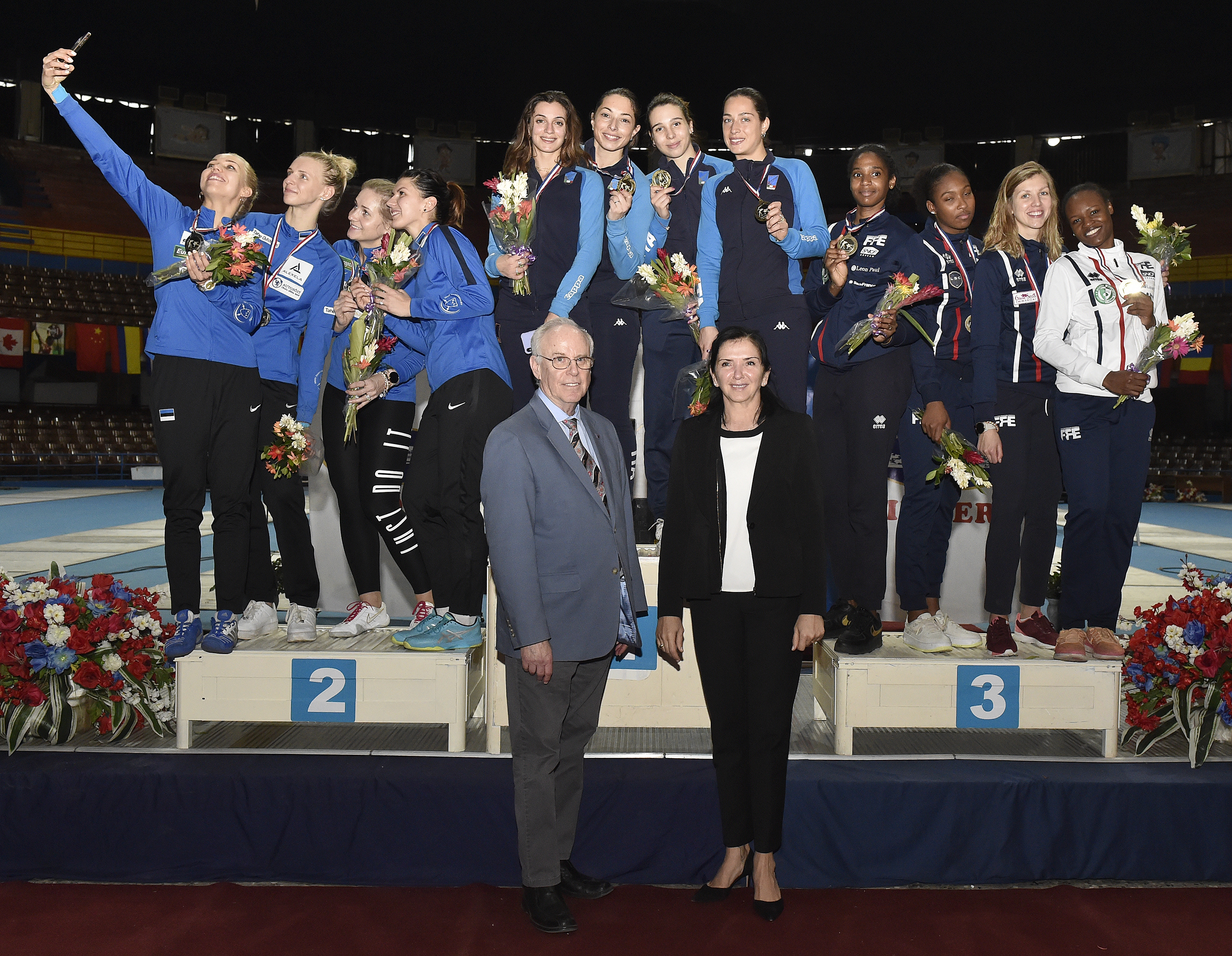 In the women's team epee final, Italy won against Estonia, 33-30. Estonia overcame Ukraine in the semifinal, 45-33, while Italy narrowly defeated France, 41-40. The bronze medal went to France over Ukraine by a single touch, 45-44.
Final rankings for individual women's epee included Aleksandra Zamachowska (POL, gold), Ana Maria Popescu (ROU, silver), Marie-Florence Candassamy (FRA, bronze), Renata Knapik-Miazga (POL, bronze), Yiwen Sun (CHN), Kelley Hurley (USA), Erika Kirpu (EST) and Amalia Tataran (ROU).
For women's team epee, final rankings included Italy (gold), Estonia (silver), France (bronze), Ukraine, Russia, Poland, USA and China.
Complete and official results for the event may be found here on the FIE web site. For more exciting world fencing news and features on the Road to Tokyo 2020, check out the FIE video series on our YouTube channel.