CAIRO, Egypt, November 22-24—Italian two-time world champion Arianna Errigo won individual gold at the Cairo Women's Foil World Cup, and Italy took the team gold medal. The event took place at the Cairo Stadium Indoor Halls Complex, with 170 international women's foilists competing along with teams from 17 countries.
In the gold-medal final, Errigo faced China's Yue Shi, winning with a 15-6 score. Shi overtook Italian Olympic and world champion Elisa Di Francisca in the semifinal round, 15-11, and Errigo closely defeated France's Ysaora Thibus, 15-14. Of note, Thibus beat Russian Olympic and three-time world champion Inna Deriglazova in the quarterfinals, 15-13.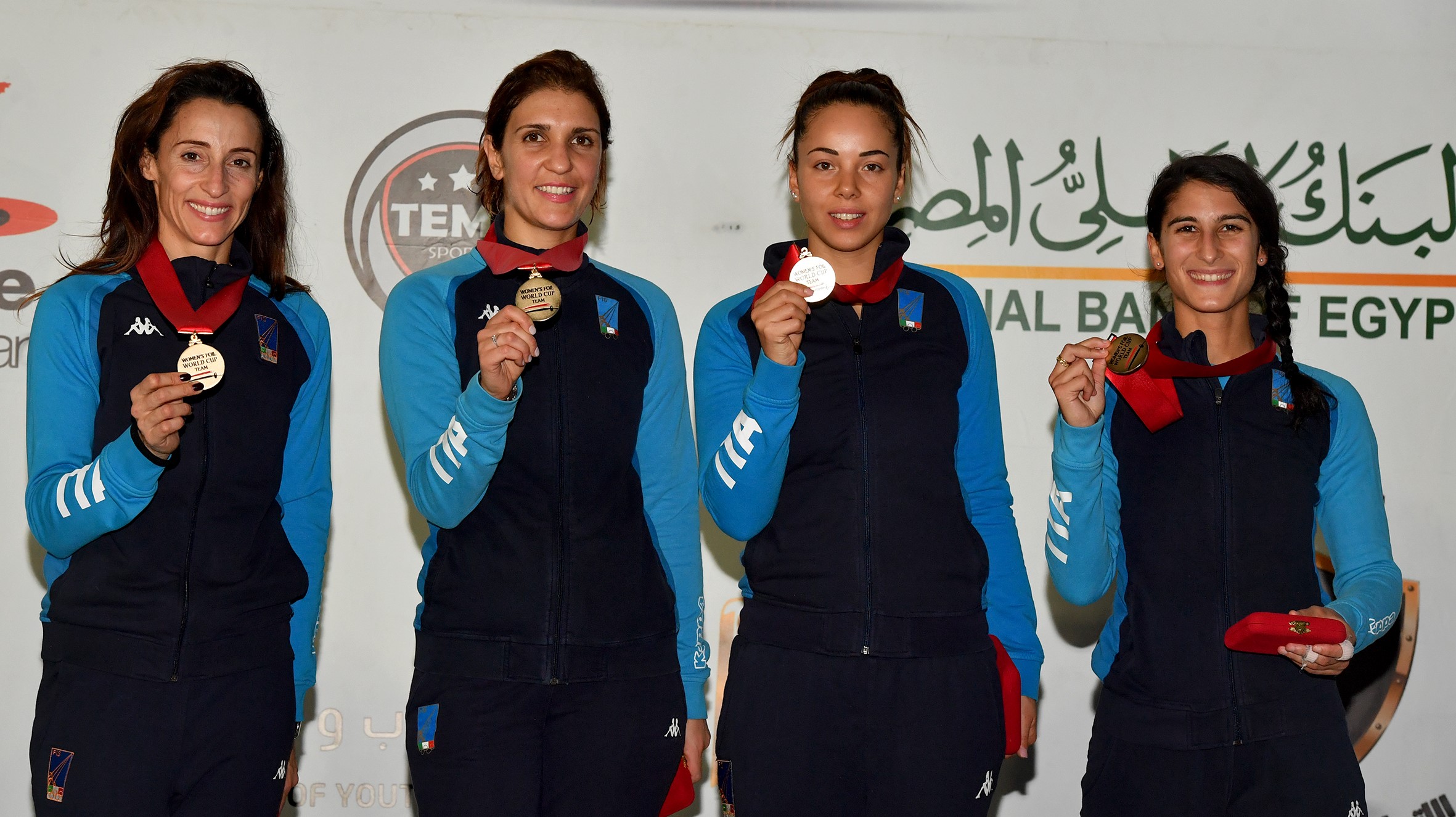 Italy defeated Russia in the final round of the women's team foil event, 42-40. Russia beat USA in the semifinal, 45-34, and Italy overcame France, 45-38. The bronze medal went to France over USA, 45-40.
Final rankings for the Cairo Women's Foil World Cup individual event included Arianna Errigo (ITA, gold), Yue Shi (CHN, silver), Elisa Di Francisca (ITA, bronze), Ysaora Thibus (FRA, bronze), Inna Deriglazova (RUS), Lee Kiefer (USA), Rio Azuma (JPN) and Martina Batini (ITA).
Team women's foil final rankings included Italy (gold), Russia (silver), France (bronze), USA, Canada, Hungary, China and Germany.
Complete and official results for the event may be found here on the FIE web site. For more exciting world fencing news and features on the Road to Tokyo, check out the FIE video series on our YouTube channel.