TORONTO, Canada, July 1, 2019—Gold medals in men's team foil and women's team epee both went to the USA at the 2019 Toronto Pan American Fencing Championships. This was the fifth of six days of individual and team competition, with 20 teams from throughout the Americas participating in the day's events.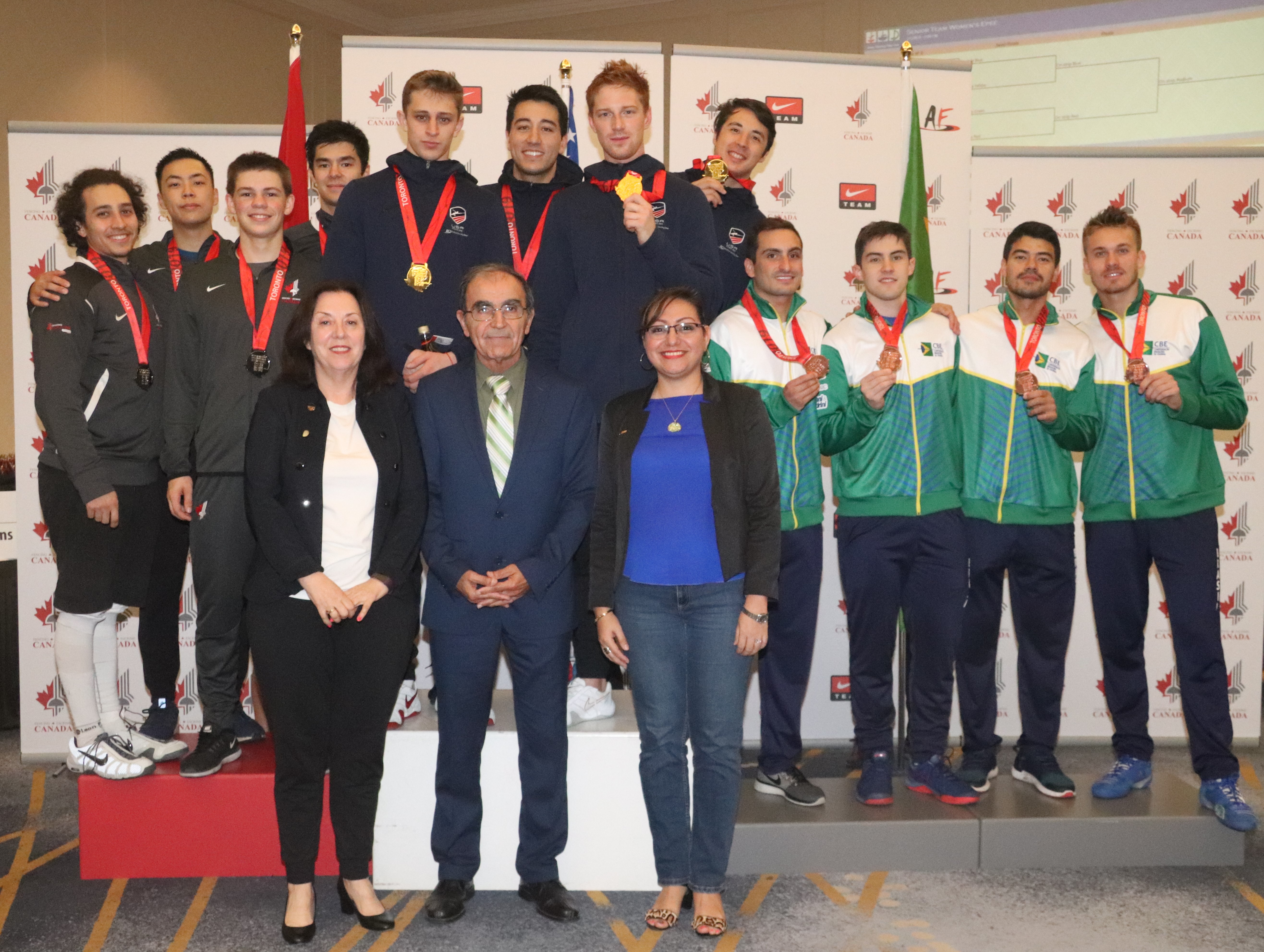 In men's team foil, USA faced Canada in the final, resulting in a 45-27 final score. In the semifinal round, Canada beat Brazil, 45-41, and USA defeated Chile, 45-25. The bronze medal went to Brazil over Chile, 45-28.
USA defeated Brazil, 44-33, for the gold medal in women's team epee. Brazil overcame Canada in the semifinal, 45-38, and USA eliminated Argentina, 45-17. Canada took the bronze medal over Argentina, 45-40.
Final ranking for men's team foil at the 2019 Pan American Fencing Championships included USA (gold), Canada (silver), Brazil (bronze), Chile, Puerto Rico, Colombia, Mexico and Peru.
For women's team epee, final ranking included USA (gold), Brazil (silver), Canada (bronze), Argentina, Venezuela, Mexico, Colombia and Peru.
Final results may be found on the FIE Web site here for men and here for women.
photo credits: Kristen Henneman