TORONTO, Canada, June 28, 2019—USA's Race Imboden won men's foil gold at the 2019 Pan American Fencing Championships in Toronto, and USA's Kelley Hurley won the women's epee title. It was the second of six days of individual and team competition, with 85 fencers from the Americas participating in the day's events.
Imboden fenced Brazil's Guilherme Toldo in the final match, winning with a 15-4 score. In the semifinal, Toldo narrowly defeated USA's Alexander Massialas, 15-14, and Imboden eliminated his teammate, Gerek Meinhardt, 15-7.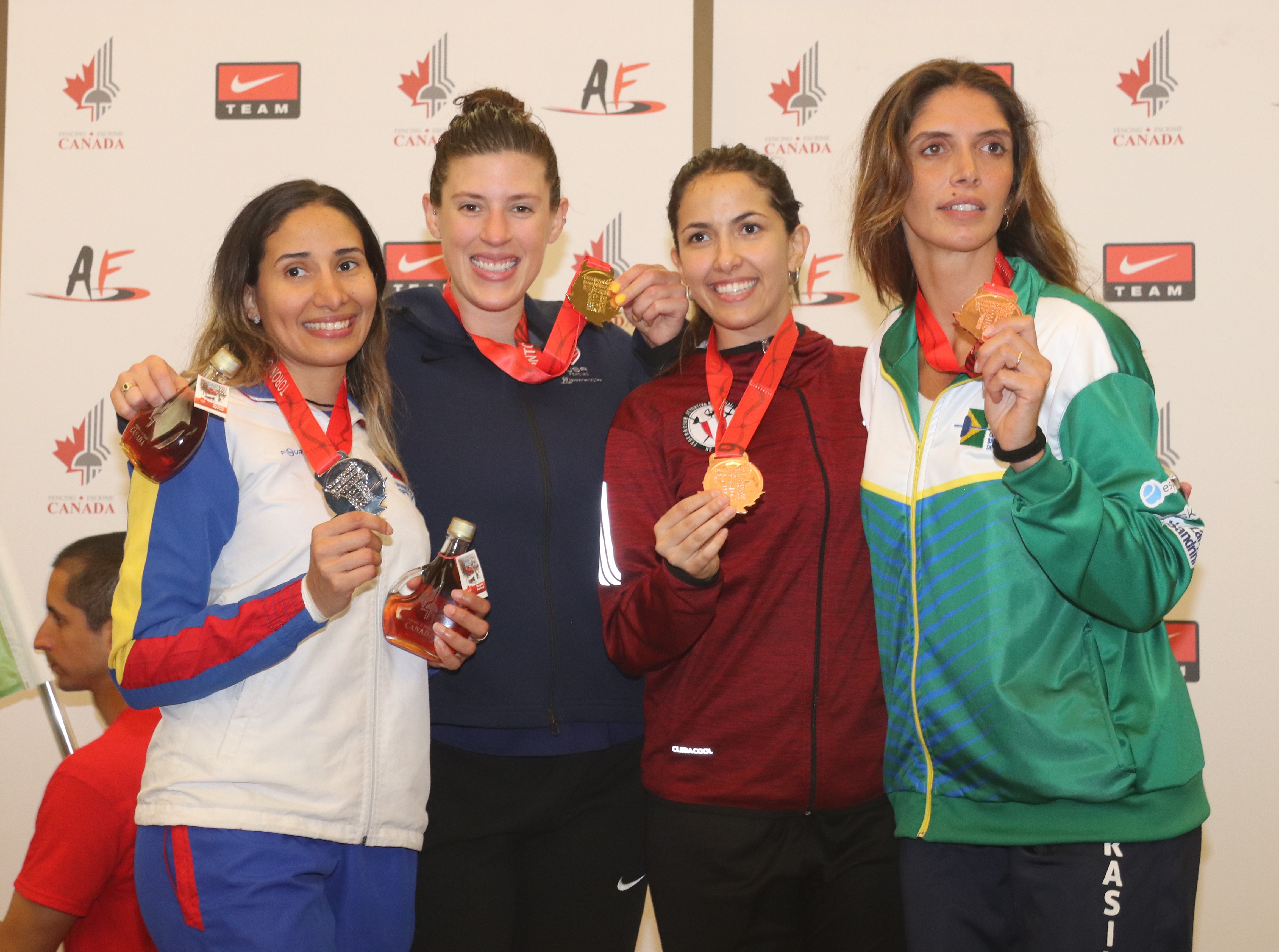 The final match of individual women's epee ended with a close score, with Hurley winning against Venezuela's Maria Martinez, 15-7. Martinez beat Peru's Maria Luisa Doig in the semifinal, 15-9, while Hurley overcame Brazil's Nathalie Moellhausen, 15-11.
Final ranking for men's individual foil at the 2019 Pan American Fencing Championships included Race Imboden (USA, gold), Guilherme Toldo (BRA, silver), Gerek Meinhardt (USA, bronze), Alexander Massialas (USA, bronze), Nick Itkin (USA), Blake Broszus (CAN), Victor Leon (VEN) and Carlos M. Padua (PUR).
For women's individual epee, final ranking included Kelley Hurley (USA, gold), Maria Martinez (VEN, silver), Maria Luisa Doig (PER, bronze), Nathalie Moellhausen (BRA, bronze), Patrizia Piovesan Silva (VEN), Katharine Holmes (USA), Isabel Di Tella (ARG) and Montserrat Viveros (PAR).
Final results may be found on the FIE Web site here for men and here for women.
photo credits: Kristen Henneman