DUSSELDORF, Germany, June 20, 2019—French men's foil and Russian women's sabre teams scored gold medals at the 2019 Dusseldorf European Fencing Championships. This was the fourth of six days of individual and team competition, with 30 international teams from throughout Europe participating in the day's events.
In men's team foil, France overcame Germany in the final match, winning gold with a 45-26 score. Germany beat Italy in the semifinal, 45-40, while France defeated Russia, 45-29. The bronze medal went to Italy over Russia, 45-36.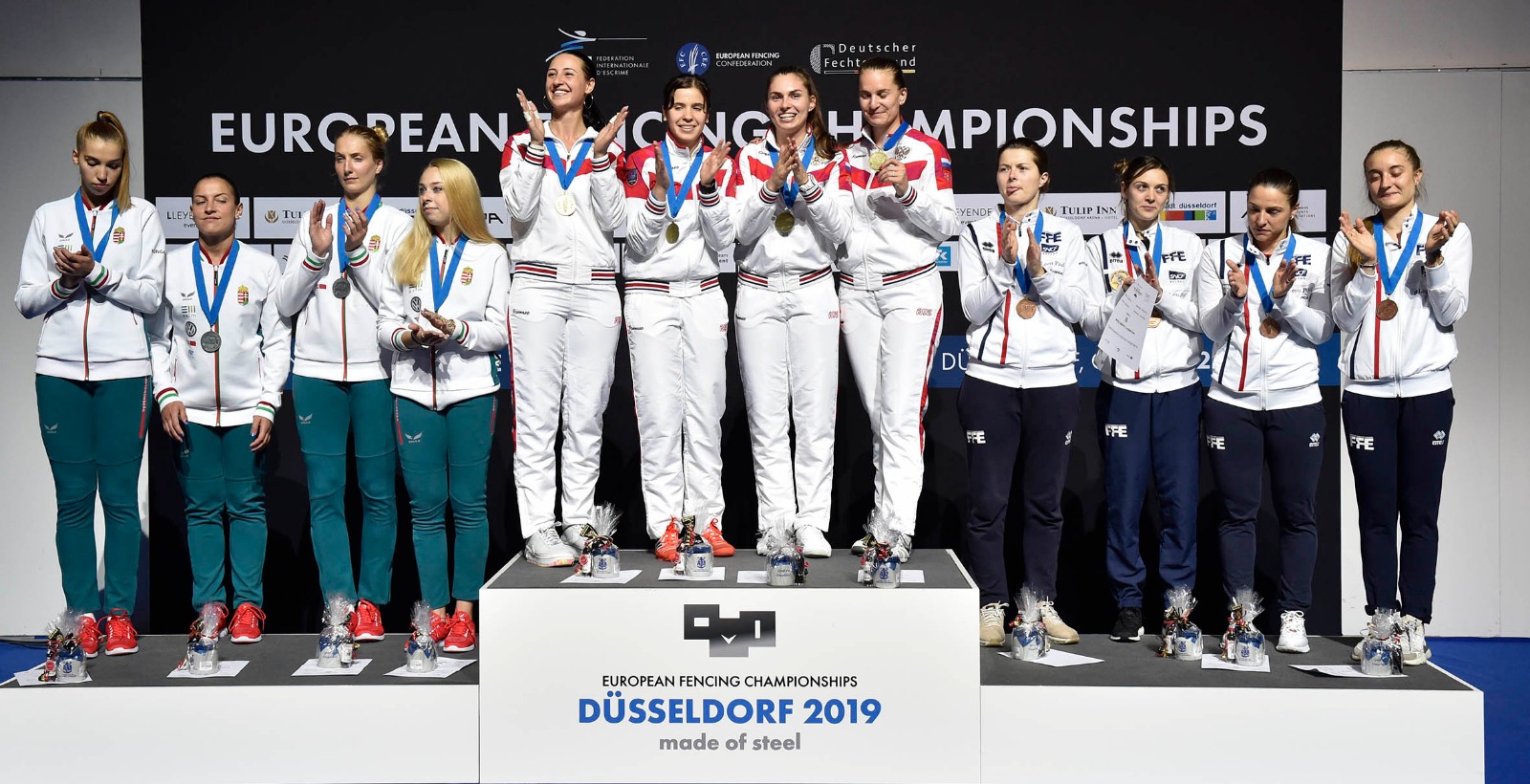 The Russian women's sabre team faced Hungary in the final round for the gold medal, scoring a 45-34 victory. Hungary beat France in the semifinal, 45-40, and Russia eliminated Italy, 45-39. The bronze medal went to France over Italy, 45-42.
Final rankings for team men's foil at the European Fencing Championships included France (gold), Germany (silver), Italy (bronze), Russia, Great Britain, Poland, Ukraine and Hungary.
For team women's sabre, final rankings included Russia (gold), Hungary (silver), France (bronze), Italy, Poland, Germany, Ukraine and Azerbaijan.
Complete and official FIE results may be found here.