TOKYO, Japan, June 17, 2019—Men's epee and women's sabre teams from Korea took gold medals on the fifth of six days of individual and team competition at the 2019 Tokyo (Chiba) Asian Fencing Championships. Thirty international teams from Asia and Oceania participated in the day's events.
In men's team sabre, Korea fenced Iran in the final round, winning with a 45-42 score. Iran defeated China in the semi-final, 45-34, while Korea overtook Japan, 45-37. The bronze medal went to Japan over China, 45-39.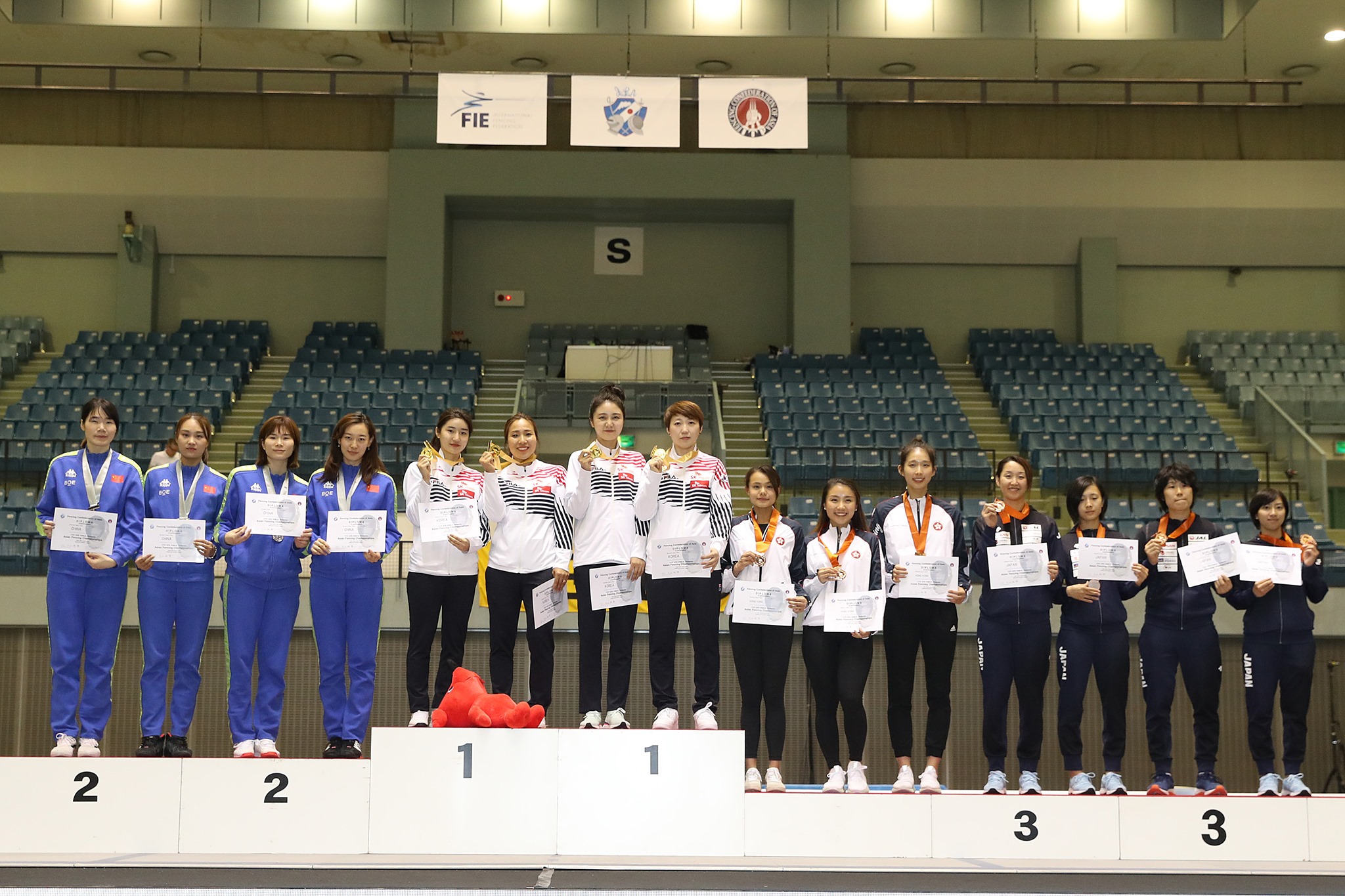 The Korean women's epee team took the gold medal against China in the final, 45-30. China beat Japan in the semi-final, 45-35, and Korea eliminated Hong Kong, 45-31. Hong Kong won the bronze medal against Japan, 45-39.
Final rankings for team men's sabre at the Asian Championships included Korea (gold), Iran (silver), Japan (bronze), China, Vietnam, Thailand, Hong Kong and Kuwait.
For team women's epee, final rankings included Korea (gold), China (silver), Hong Kong (bronze), Japan, Kazakhstan, Chinese Taipei, Iran and Thailand.
Complete and official FIE results may be found here.