TOKYO, Japan, June 15, 2019—Japan's Masaru Yamada and Korea's Hee Sook Jeon took gold medals in men's epee and women's foil at the 2019 Tokyo (Chiba) Asian Fencing Championships. This was the third of six days of individual and team competition, with 138 fencers participating in the day's events.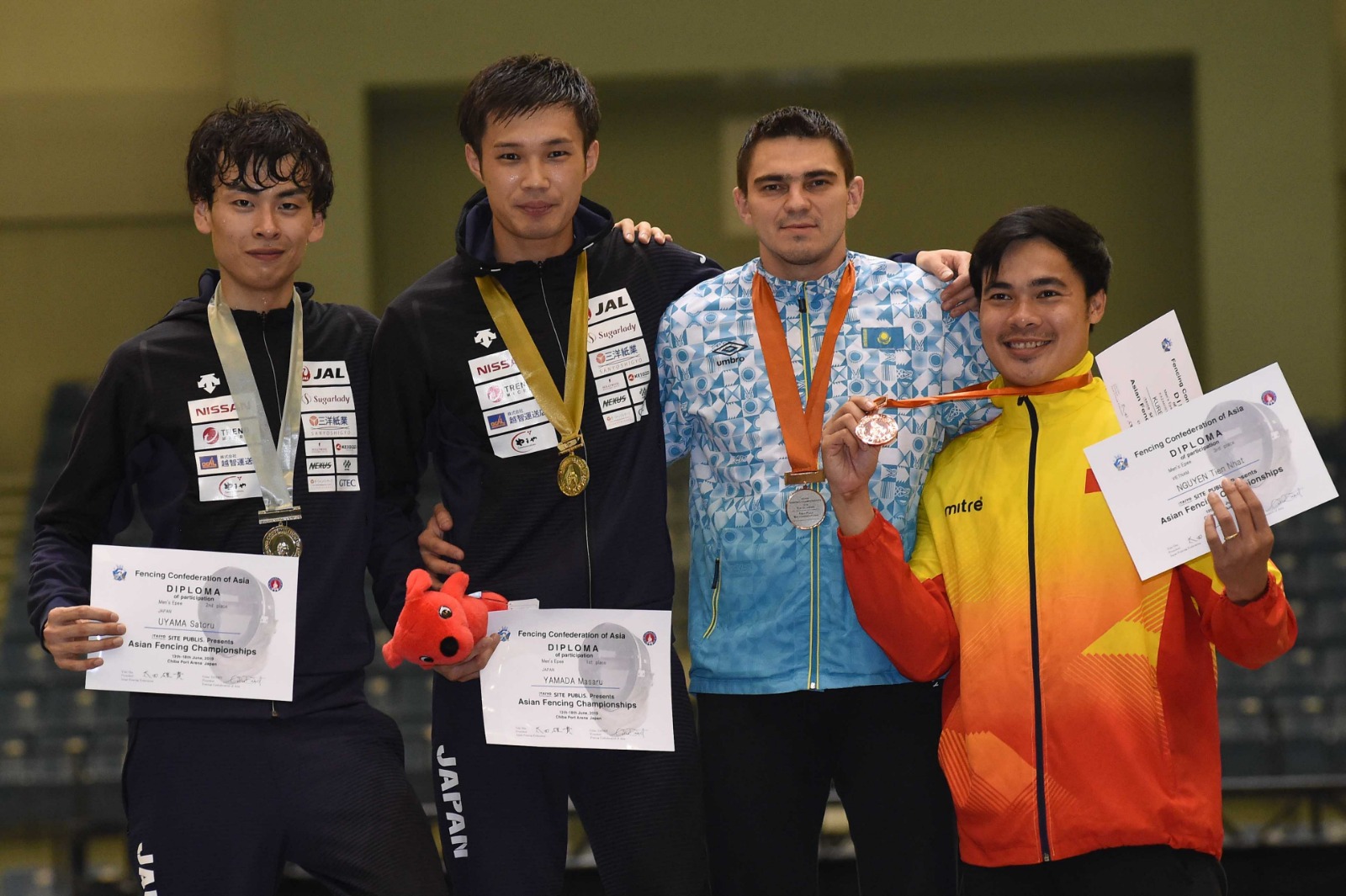 Yamada fenced his teammate, Satoru Uyama, in the final round of individual men's epee, winning by two points, 15-13. Uyama overcame Kazakhstan's Ruslan Kurbanov in the semi-final round, 15-11, while Yamada faced Vietnam's Tien Nhat Nguyen, winning 15-11. Notably, Kurbanov beat Korean Olympic gold medallist Sangyoung Park in the round of 16, 15-11.
In individual women's foil, Jeon defeated Japan's Yuka Ueno in the final, 9-7. Ueno beat China's Qingyuan Chen in the semi-final round, 15-11, and Jeon eliminated Japan's Sera Azuma, 13-12.
Final rankings for individual men's epee at the Asian Championships included Masaru Yamada (JPN, gold), Satoru Uyama (JPN, silver), Tien Nhat Nguyen (VIE, bronze), Ruslan Kurbanov (KAZ, bronze), Minghao Lan (CHN), Dmitriy Alexanin (KAZ), Wai Hang Ho (HKG) and Zijie Wang (CHN).
For individual women's foil, final results included Hee Sook Jeon (KOR, gold), Yuka Ueno (JPN, silver), Qingyuan Chen (CHN, bronze), Sera Azuma (JPN, bronze), Yiting Fu (CHN), Sumire Tsuji (JPN), Komaki Kikuchi (JPN) and Kimberley Vanessa Cheung (HKG).
Complete and official FIE results may be found here for men and here for women.