TOKYO, Japan, June 13, 2019—Japan's Takahiro Shikine and Korea's Jisu Yoon took gold medals in men's foil and women's sabre on the opening day of the 2019 Tokyo (Chiba) Asian Fencing Championships. This was the first of six days of individual and team competition, taking place at the Chiba Port Arena, with 115 fencers participating in the day's events.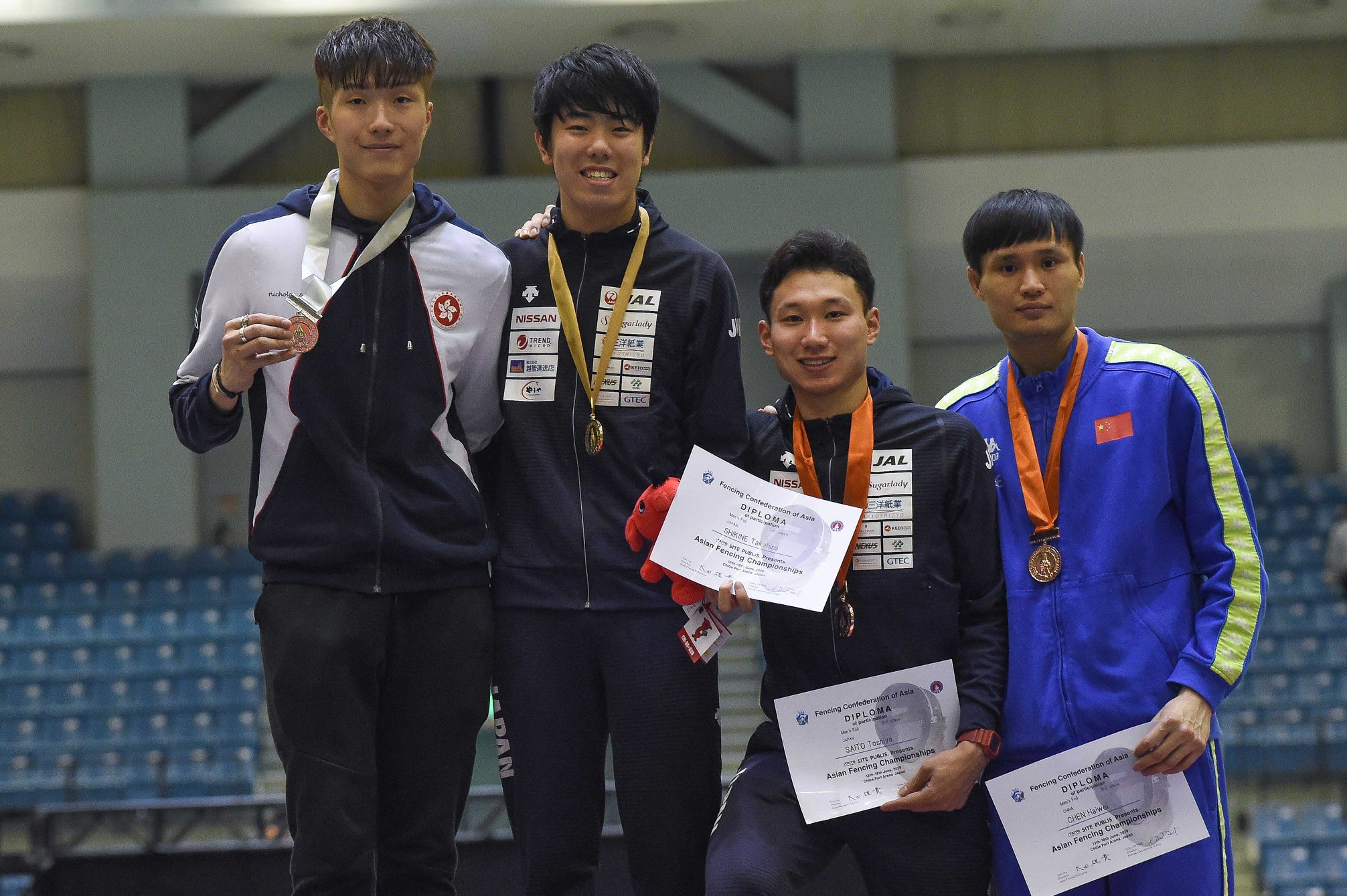 In the gold-medal round of individual men's foil, Shikine defeated Hong Kong's Ka Long Cheung, 15-13. Cheung beat China's Haiwei Chen in the semi-final, 15-5, and Shikine overcame Japan's Toshiya Saito, 15-13.
For the women's individual sabre final, Yoon beat Japan's Norika Tamura, 15-10, to win gold. Tamura defeated her teammate, Shihomi Fukushima, in the semi-finals, 15-10, while Yoon also faced and narrowly overcame her teammate, Olympic gold medallist Jiyeon Kim, 15-14.
Final rankings for individual men's foil at the Asian Championships included Takahiro Shikine (JPN, gold), Ka Long Cheung (HKG, silver), Toshiya Saito (JPN, bronze), Haiwei Chen (CHN, bronze), Young Ki Son (KOR), Dongsu Kim (KOR), Kwanghyun Lee (KOR) and Chun Yin Ryan Choi (HKG).
For individual women's sabre, final rankings included Jisu Yoon (KOR, gold), Norika Tamura (JPN, silver), Jiyeon Kim (KOR, bronze), Shihomi Fukushima (JPN, bronze), Jiarui Qian (CHN), Hengyu Yang (CHN), Seona Hwang (KOR) and Misaki Emura (JPN).
Complete and official FIE results may be found here for men and here for women.