MADRID, Spain, May 12, 2019—Germany's Max Hartung took gold at the 38th "Villa De Madrid" Men's Sabre World Cup, and Italy won the men's team event. The competition took place at the "Centro Deportivo Vallehermoso – Go Fit" facility, with 27 international teams and 226 individual fencers taking part in the competition.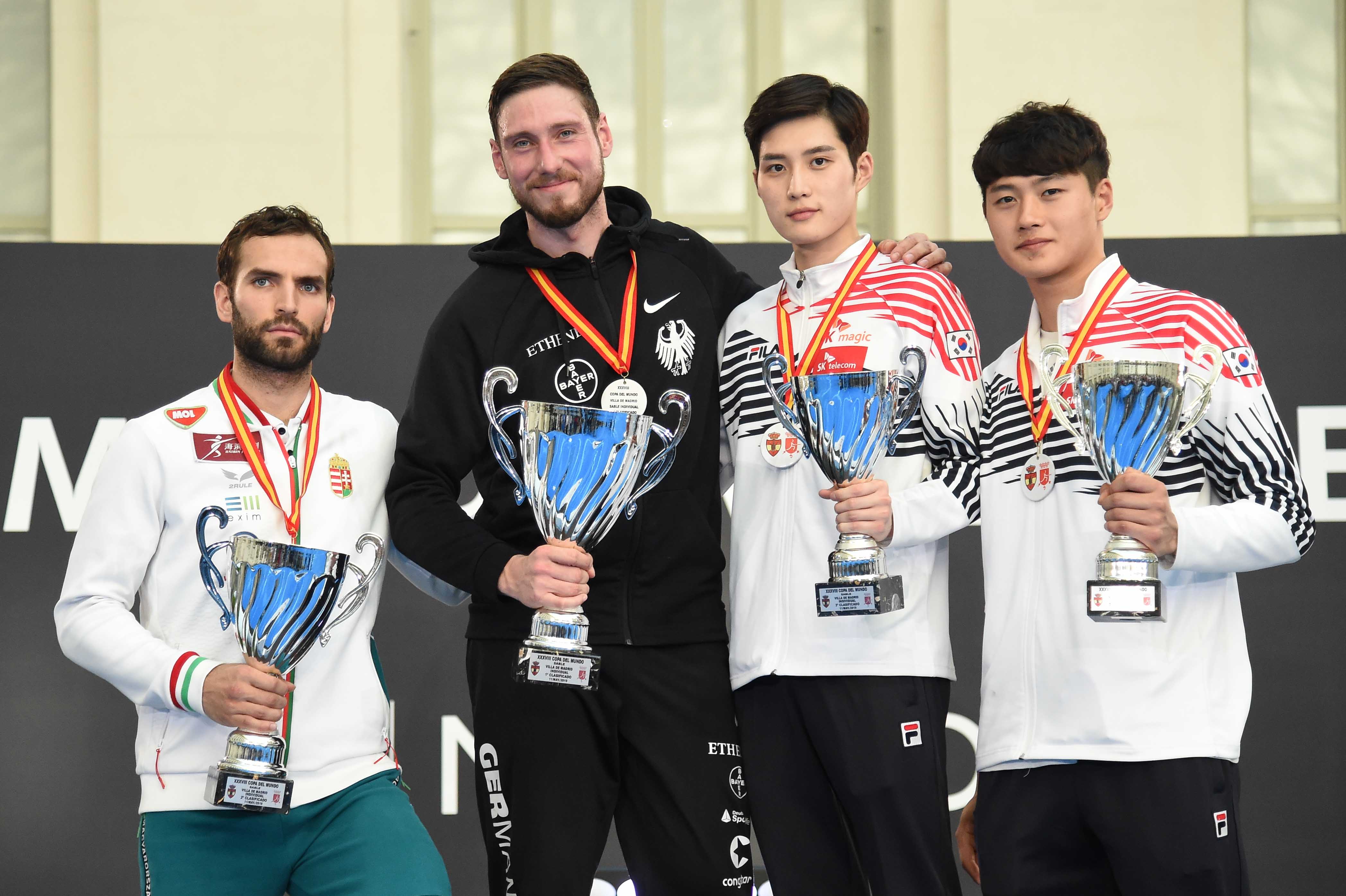 Hartung took on Hungary's two-time Olympic gold medallist, Aron Szilagyi, in the final match of men's individual sabre, winning by a single touch, 15-14. Szilagyi beat Korean Sanguk Oh in the semi-final round, 15-8, and Hartung fenced Korea's Junho Kim, winning by a point, 15-14. Also, Hartung overtook Italian Olympic gold medallist and world champion Aldo Montano in the quarter-finals, 15-5.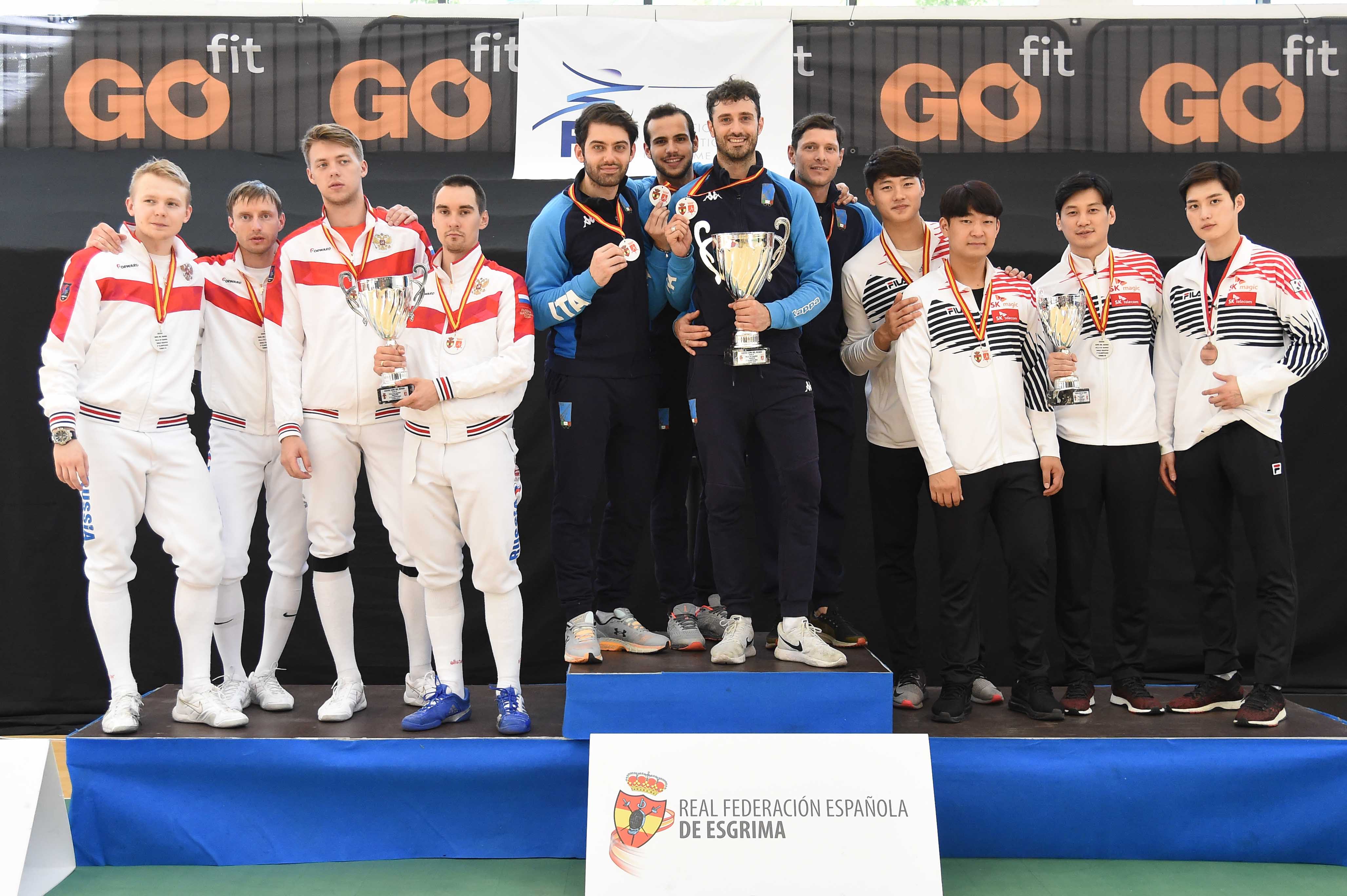 In the men's team sabre event, Italy won against Russia in the gold-medal match, 45-31. Russia eliminated Korea in the semi-final round, 45-41, and Italy beat Hungary, 45-41. In the match for third place, Korea took the bronze over Hungary, 45-38.
Overall ranking for the Madrid Men's Sabre World Cup individual event included Max Hartung (GER, gold), Aron Szilagyi (HUN, silver), Junho Kim (KOR, bronze), Sanguk Oh (KOR, bronze), Eli Dershwitz (USA), Luca Curatoli (ITA), Aldo Montano (ITA) and Bolade Apithy (FRA).
Ranking for the men's team sabre event included Italy (gold), Russia (silver), Korea (bronze), Hungary, Iran, France, Germany and USA.
Complete results may be found here on the FIE web site.