CALI, Colombia, May 5, 2019—Japan's Kazuyasu Minobe and China's Yiwen Sun scored gold medals at the 2019 Cali Epee Grand Prix, with more than 350 international men's and women's fencers competing. This is the seventh Grand Prix of the FIE 2018-2019 season nine-event series, and it took place at the Pacific Valley Events Centre.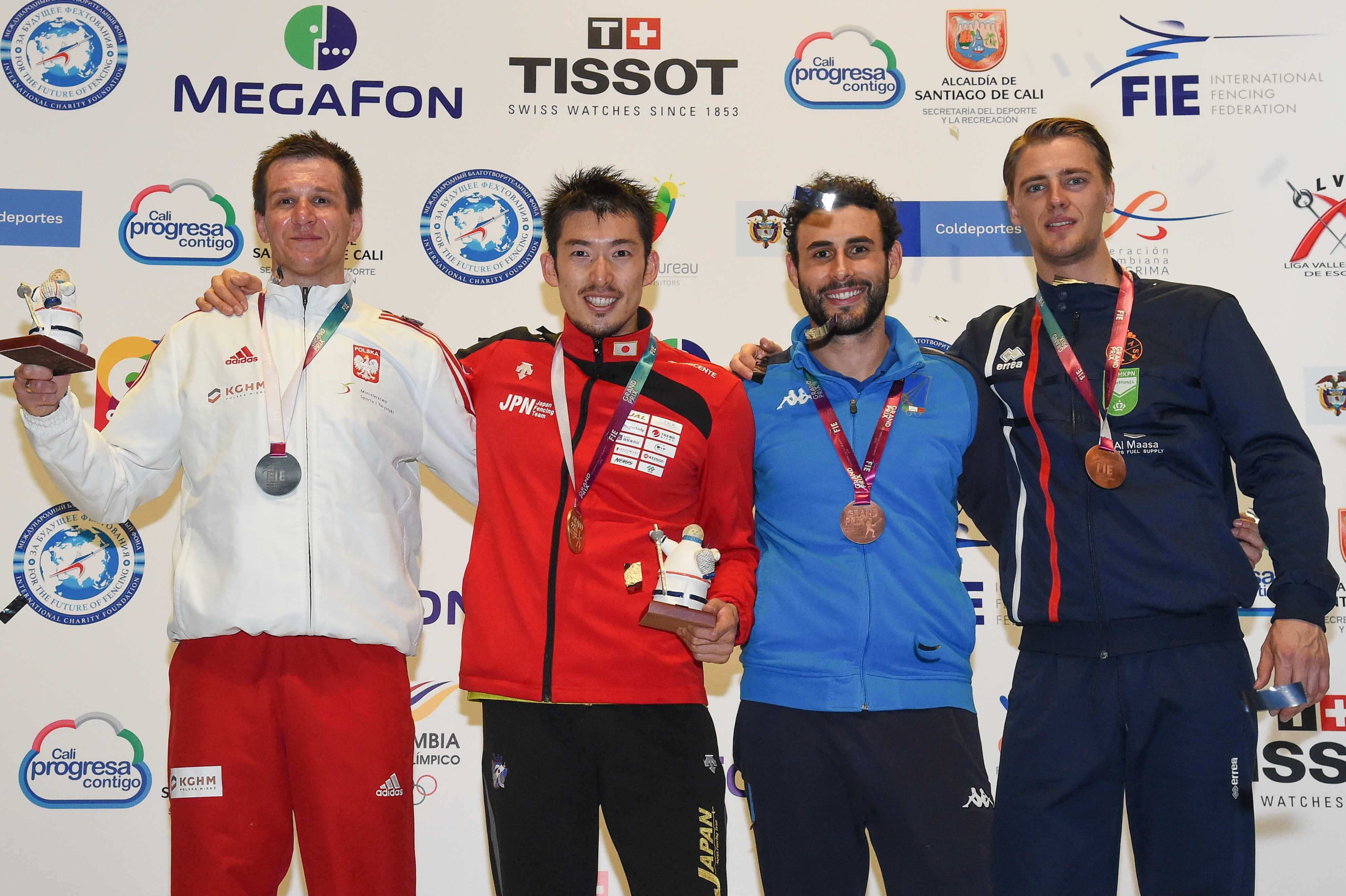 Minobe, who also won the Budapest Grand Prix in March, faced Poland's Radoslaw Zawrotniak in the final match of individual men's epee, winning with a 15-12 score. Zawrotniak beat Italy's Marco Fichera in the semi-final round, 15-12, while Minobe defeated the Netherland's Tristan Tulen, 15-10. Notably, Korean Olympic gold medallist Sangyoung Park was eliminated in the round of 16 by Italian Federico Vismara, 15-10; Vismara went on to the quarter-finals, where Fichera, his teammate, overcame him, 15-13.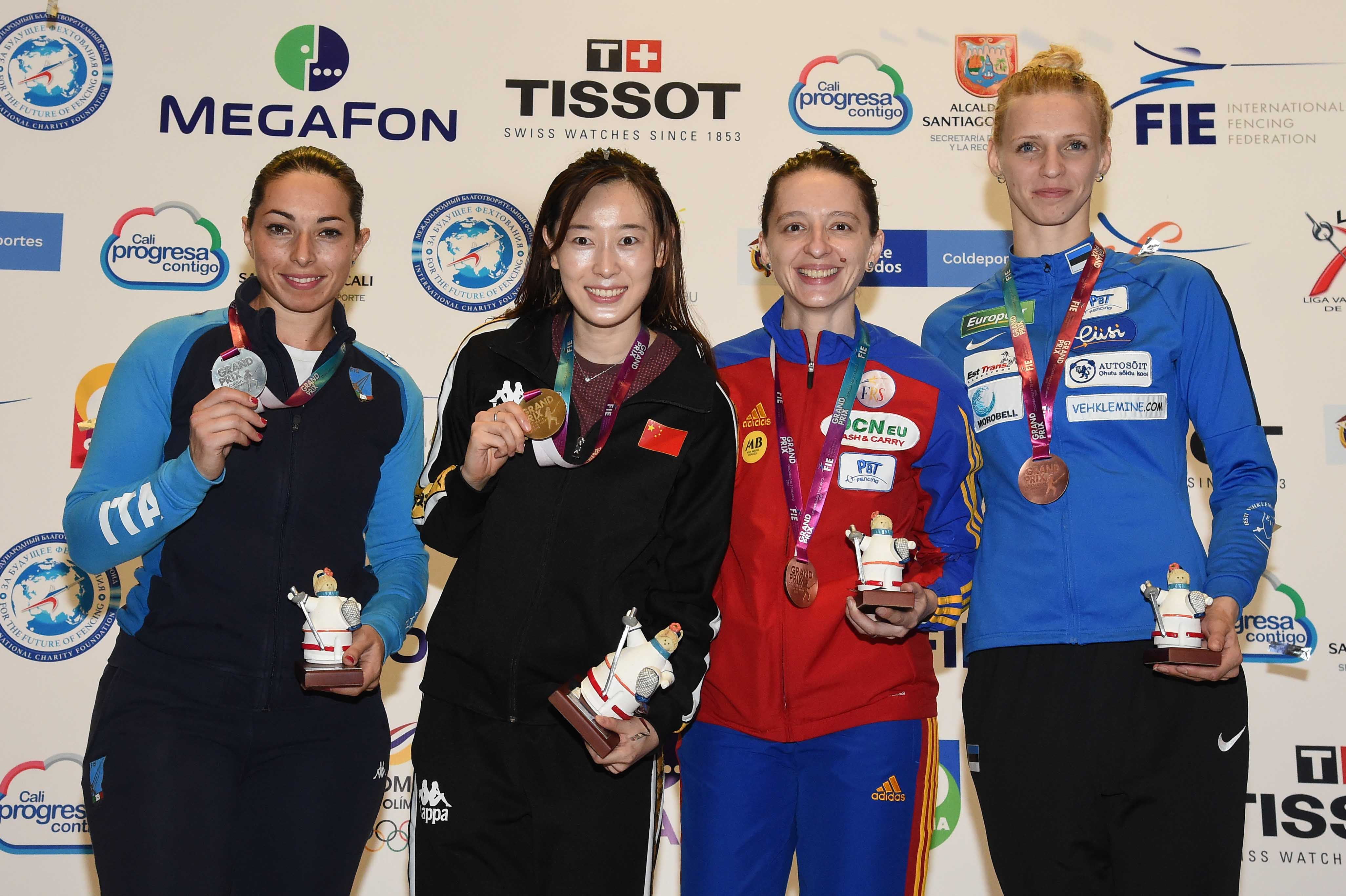 In the women's individual epee event, China's Yiwen Sun took the gold medal over Italy's world champion Mara Navarria, 15-13. Navarria beat Estonia's Katrina Lehis in the semi-final round, 15-10, and Sun eliminated Romania's Ana Maria Popescu, who won this year's Budapest Grand Prix, 14-13. In the quarter-finals, Sun beat Hong Kong's number-one-ranked Man Wai Vivian Kong, 15-8.
Overall top-eight ranking for the Cali Epee Grand Prix individual men's event included Kazuyasu Minobe (JPN, gold), Radoslaw Zawrotniak (POL, silver), Marco Fichera (ITA, bronze), Tristan Tulen (NED, bronze), Yulen Pereira (ESP), Gabriele Cimini (ITA), Federico Vismara (ITA) and Zijie Wang (CHN).
Top-eight for the women's individual epee event included Yiwen Sun (CHN, gold), Mara Navarria (ITA, silver), Katrina Lehis (EST, bronze), Ana Maria Popescu (ROM, bronze), Man Wai Vivian Kong (HKG), Federica Isola (ITA), Giulia Rizzi (ITA) and Sarra Besbes (TUN).
Additional information for the Cali Epee Grand Prix may be found on the FIE Web site, with official results located here.