TAUBERBISCHOFSHEIM, Germany, May 5, 2019—Russian Olympic gold medallist and two-time world champion Inna Deriglazova took the individual gold medal at the Tauberbischofsheim, Germany Wurth-Cup Women's Foil Fencing World Cup, and Russia also scored a second gold medal in women's team foil. The event, which attracted 203 competitors and 23 teams, took place at Fecht-Club Tauberbischofsheim.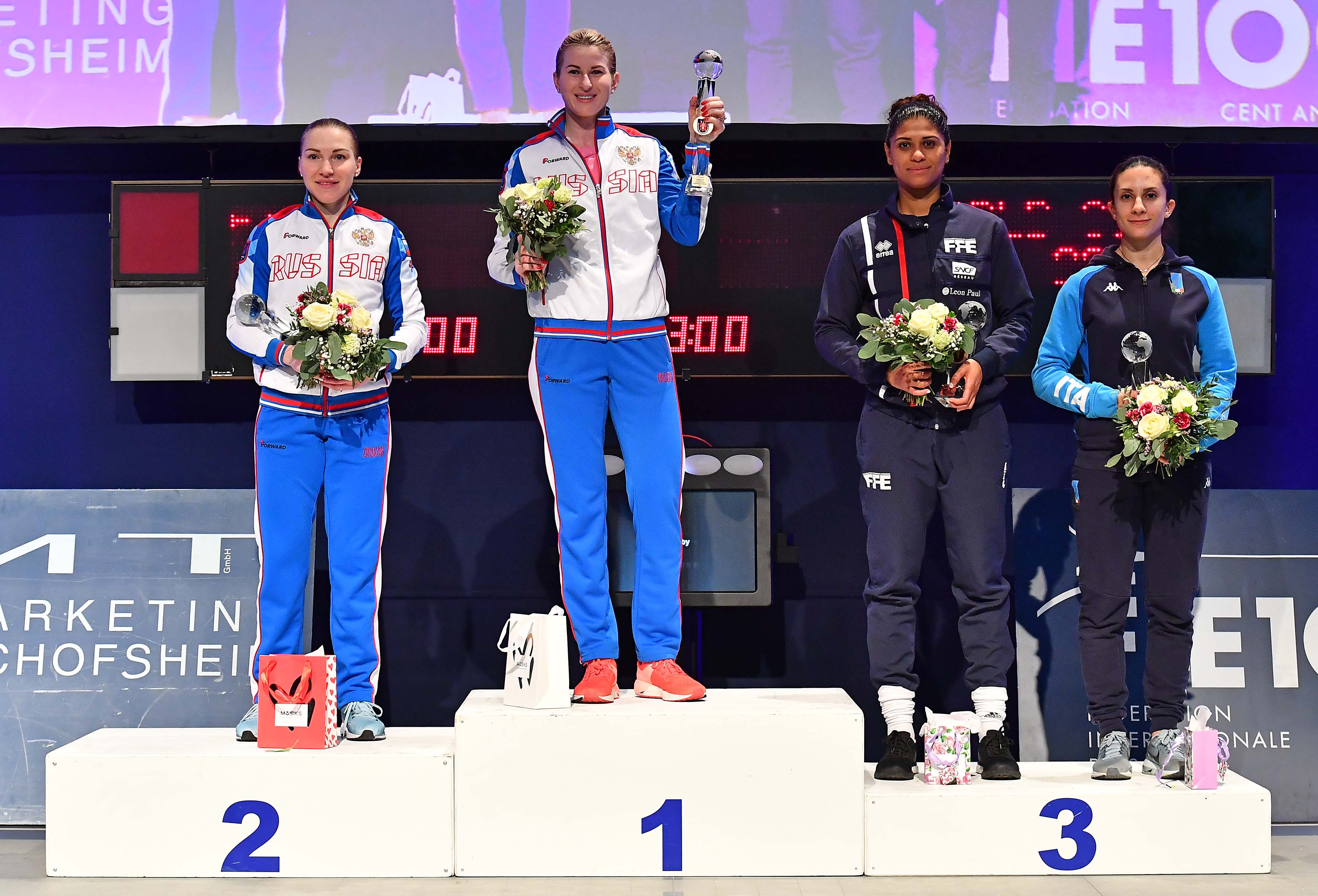 Deriglazova faced teammate Anastasia Ivanova in the final match of women's individual foil, winning with a 13-7 score to take the gold medal. Ivanova defeated France's Ysaora Thibus in the semi-final, 15-7, while Deriglazova eliminated Italy's Erica Cipressa, 15-11. Notably, Cipressa had beaten teammate and two-time world champion Arianna Errigo in the quarter-final, 15-10.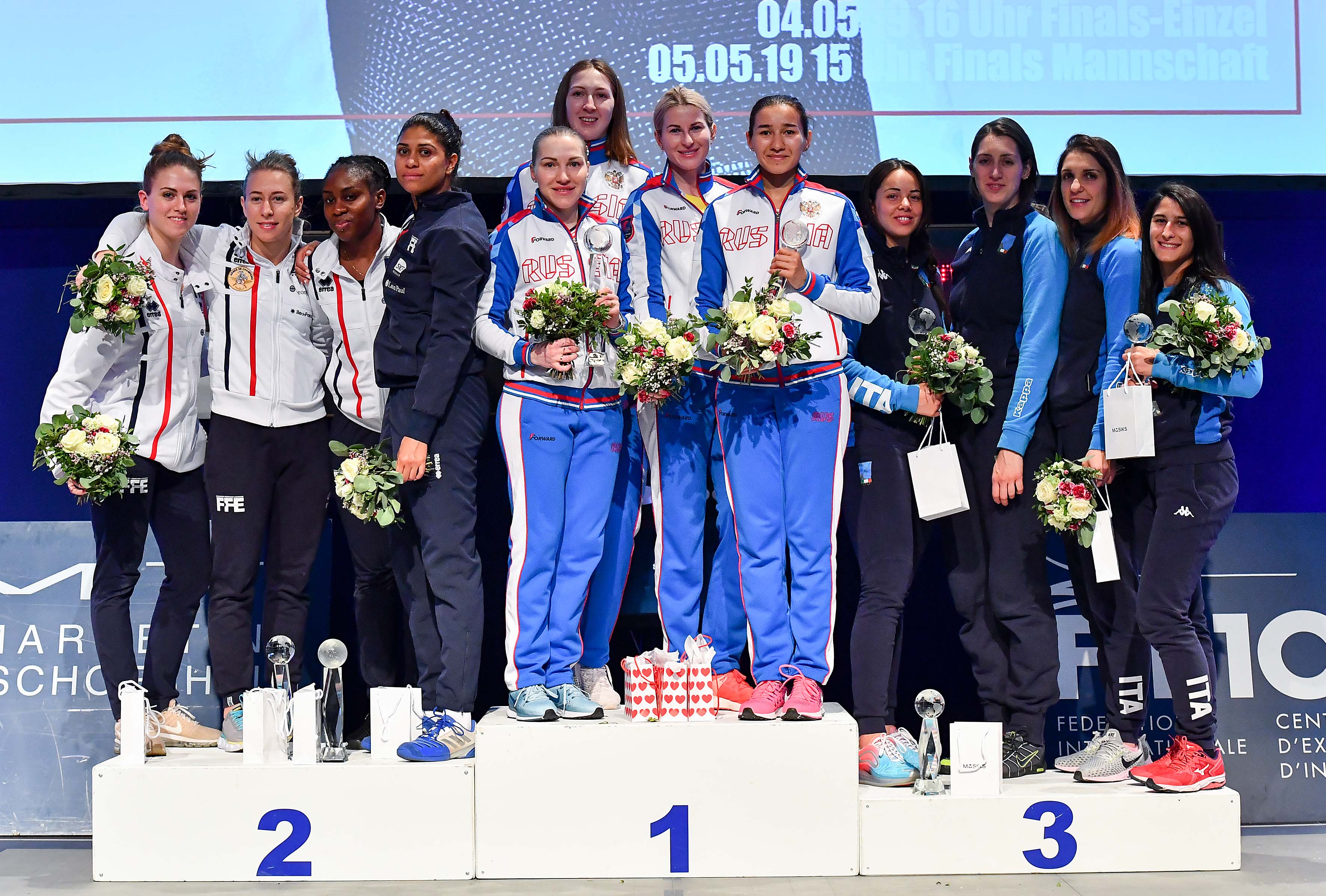 Russia defeated France in the gold-medal round of the women's team foil event, 45-33. France beat USA in the semi-finals, 45-42, and Russia eliminated Italy, 44-41. In the fight for the bronze medal, Italy won over USA, 45-41.
The ranking for the top-eight women in the Tauberbischofsheim World Cup individual foil event included Inna Deriglazova (RUS, gold), Anastasia Ivanova (RUS, silver), Erica Cipressa (ITA, bronze), Ysaora Thibus (FRA, bronze), Arianna Errigo (ITA), Yue Shi (CHN), Jacqueline Dubrovich (USA) and Qingyuan Chen (CHN).
Top-eight rankings for women's team foil included Russia (gold), France (silver), Italy (bronze), USA, Japan, Canada, Poland and Korea.
Complete and official results for the event may be found here on the FIE web site.