SAINT PETERSBURG, Russia, May 5, 2019—Italy's world champion foil fencer Andrea Cassara scored gold at the Saint Petersburg Men's Foil World Cup, and the USA took the gold medal in men's team foil. The event, which took place at the Saint Petersburg Sports and Concert Complex, drew 233 international competitors and 28 teams.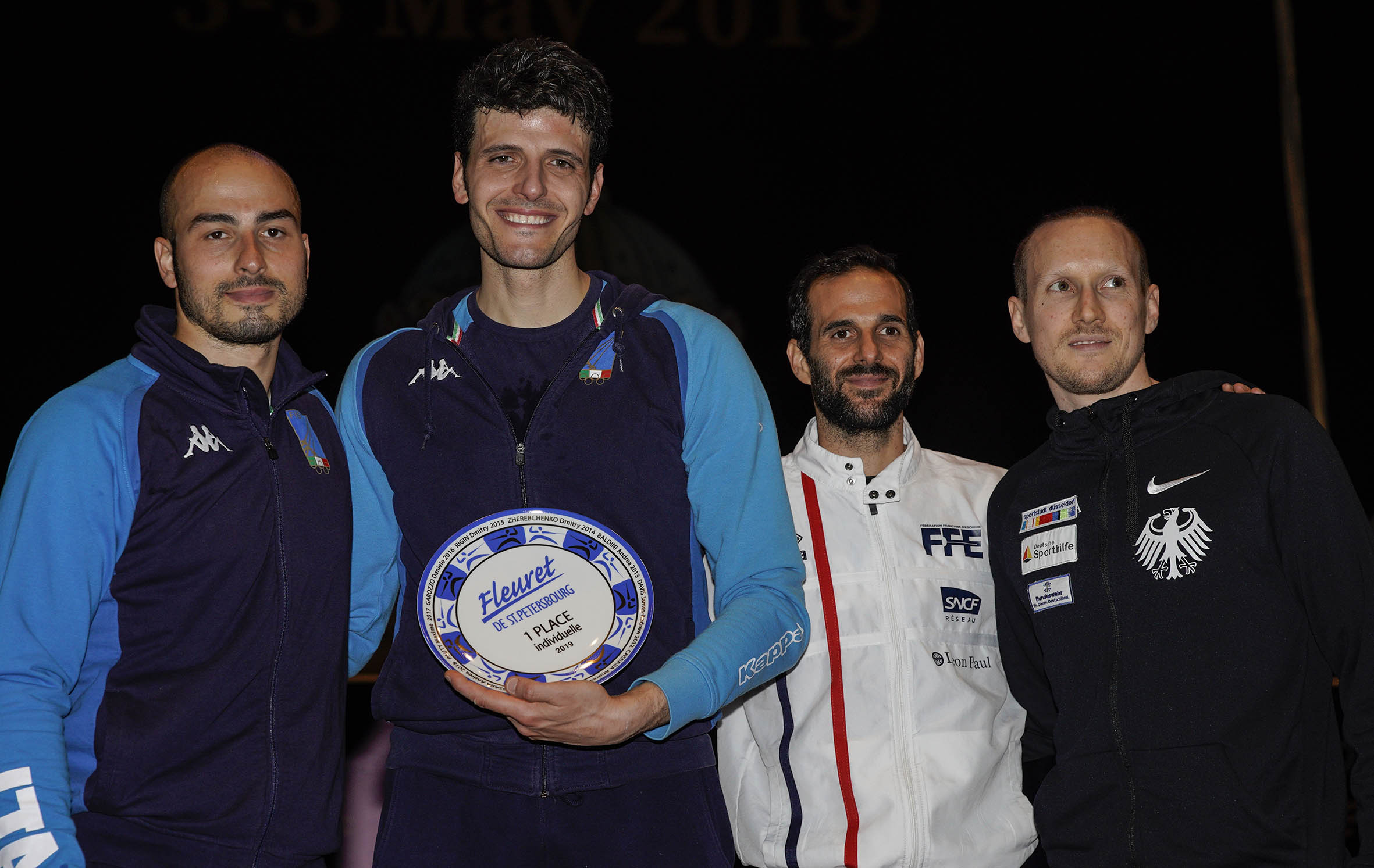 Cassara defeated his teammate, also a world champion, Alessio Foconi, in the final match of men's individual foil, 15-13. Foconi beat France's Erwann Le Pechoux in the semi-final, 15-12, while Cassara overcame German Olympic gold medallist Benjamin Kleibrink, 15-4. Le Pechoux eliminated Russian world champion Alexey Cheremisinov in the quarter-finals, 15-11.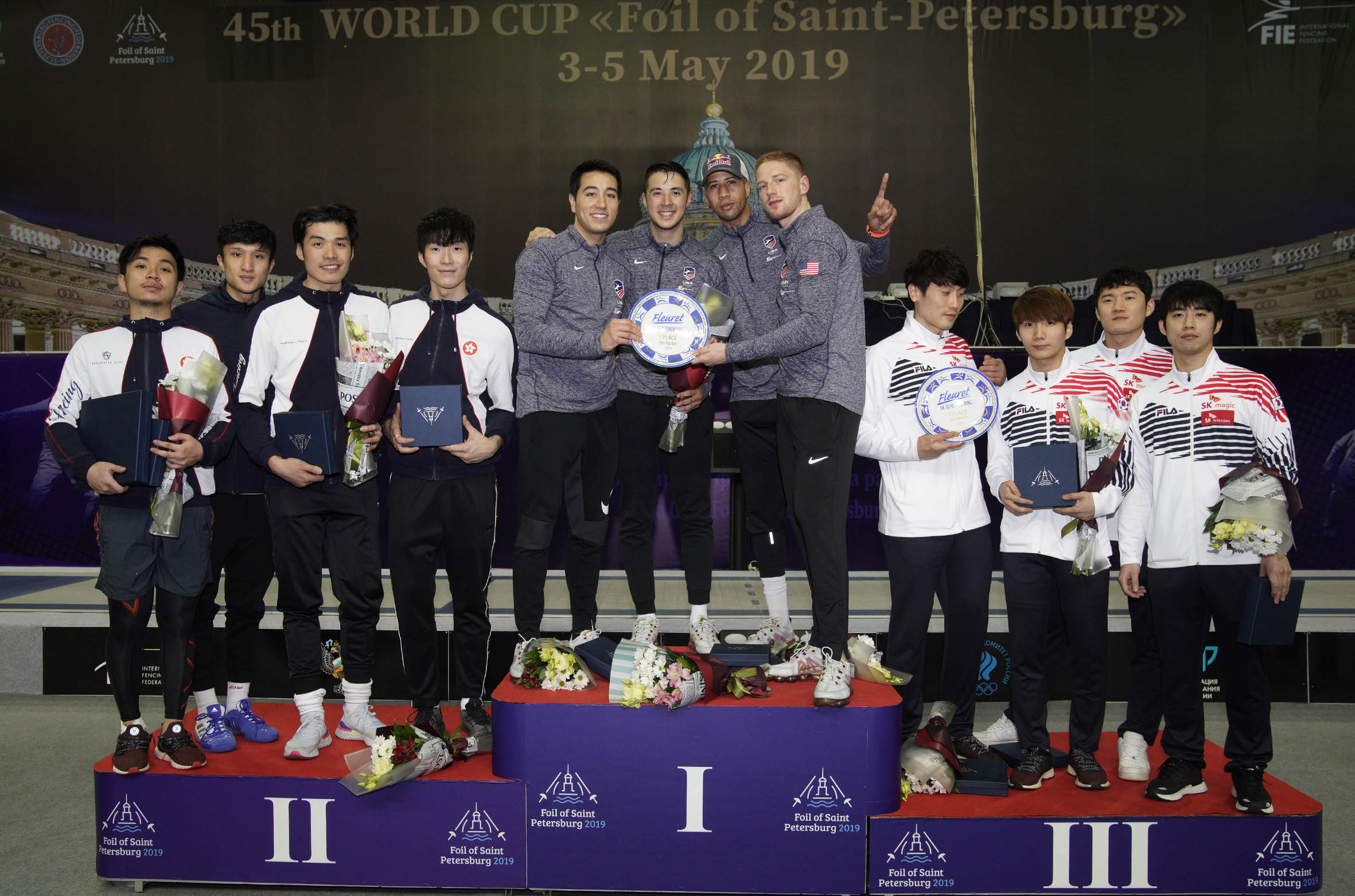 In the final match of the men's team foil event, the USA men's team beat Hong Kong, 45-35. Hong Kong beat France in the semi-finals, 45-35, while USA beat Korea, 45-29. In the match for the bronze medal, Korea narrowly overcame France, 45-43.
The ranking for the top-eight men in the Saint Petersburg World Cup individual foil event included Andrea Cassara (ITA, gold), Alessio Foconi (ITA, silver), Benjamin Kleibrink (GER, bronze), Erwann Le Pechoux (FRA, bronze), Race Imboden (USA), Alexey Cheremisinov (RUS), Taegyu Ha (KOR) and Klod Yunes (UKR).
Top-eight rankings for men's team foil included USA (gold), Hong Kong (silver), Korea (bronze), France, Italy, Great Britain, Russia and Egypt.
Complete and official results for the event may be found here on the FIE web site.