TORUN, Poland, April 13, 2019—Italy's Enrico Piatti and Hungary's Eszter Muhari won individual cadet epee gold medals at the 2019 Junior and Cadet Fencing World Championships on the eighth of nine days of competition in Torun, Poland. There were 144 men and 118 women participating in the day's events.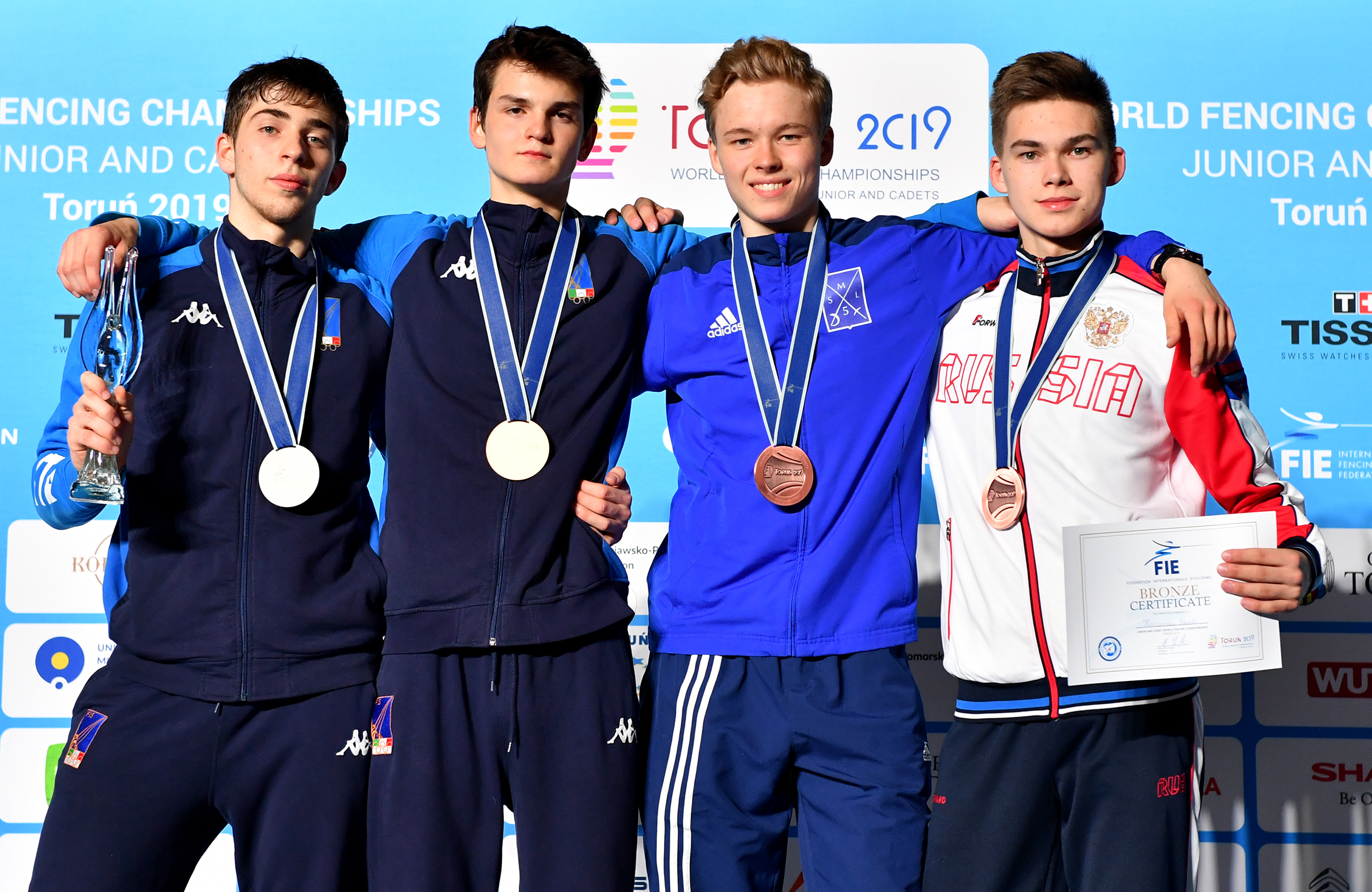 Piatti fenced his teammate, Dario Remondini, in the final match of men's individual epee, winning with a 15-6 score. Remondini beat Finland's Akseli Heinamaa in the semi-final match, 15-10, and Piatti overcame Russia's Kirill Gurov, 15-9.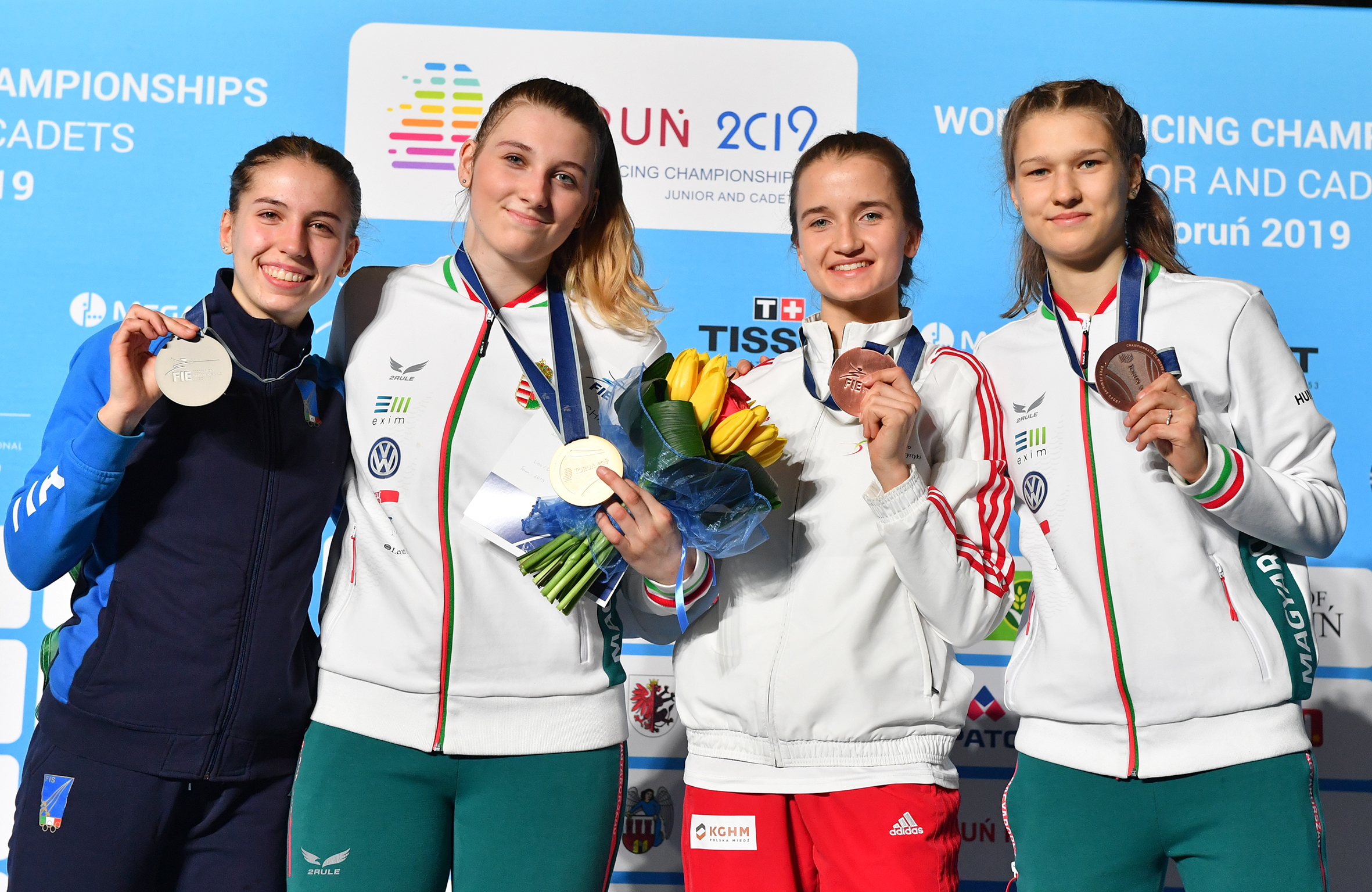 In women's individual epee it was a close final, with Muhari defeating Italy's Gaia Caforio by a touch, 15-14. Caforio eliminated Poland's Zofia Janelli in the semi-final, 15-12, and Muhari won against her teammate, Lili Buki, 15-10.
The final eight in cadet men's epee included Enrico Piatti (ITA, gold), Dario Remondini (ITA, silver), Kirill Gurov (RUS, bronze), Akseli Heinamaa (FIN, bronze), Simone Mencarelli (ITA), Vladimir Tolasov (RUS), Zsombor Keszthelyi (HUN) and Mark Semanenka (BLR).
The final ranking in cadet women's epee included Eszter Muhari (HUN, gold), Gaia Caforio (ITA, silver), Lili Buki (HUN, bronze), Zofia Janelli (POL, bronze), Yeva Mazur (UKR), Junyao Tang (CHN), Anna Liakhova (RUS) and Anastasia Balyagina (RUS).
Full results may be found here on the FIE web site.