TORUN, Poland, April 10, 2019—As part of the World Anti-Doping Agency (WADA) "Play True Day", the International Fencing Federation (FIE) is taking part in a global celebration and initiative to promote clean sport and raise awareness among athletes. The overall effort is dedicated to educating and informing the sporting public and others about the global fight against doping.
The FIE provides a formal educational program for Clean Sport, and members of the Federation's medical commission are on-hand this week at the 2019 Junior and Cadet Fencing World Championships in Torun, Poland to work one-on-one with athletes and coaches. World champion and Olympic athletes are participating, as well, to represent the importance of the program.
"Our goal is to raise awareness among the fencing community, and it is important because our programs and Play True Day focuses on helping athletes learn of the dangers of doping and to engage them in the spirit of Clean Sport", said Dr. Sabrina Imene Halaimia (ALG), member of the FIE Medical Commission. "We want athletes to learn how to say 'No to Doping' all around the world and in all sport disciplines".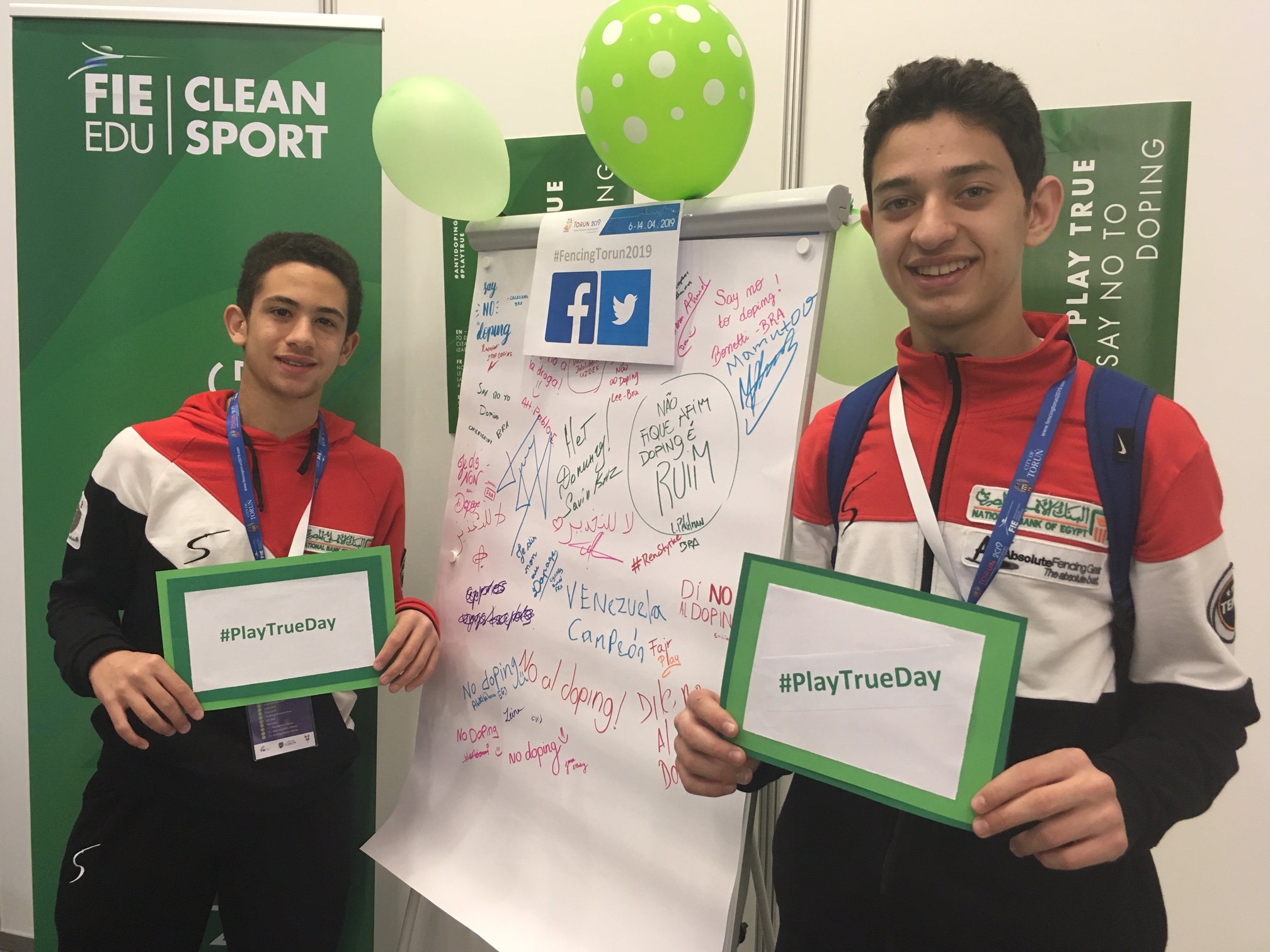 #PlayTrueDay