TORUN, Poland, April 7, 2019— On the second of nine days of competition at the 2019 Junior and Cadet Fencing World Championships in Torun, Poland, Ukraine's Vasyl Humen and Hungary's Luca Szucs scored gold victories in men's and women's individual cadet sabre. Fencers from around the world participated in the tournaments, with 108 men and 82 women competing in the day's events.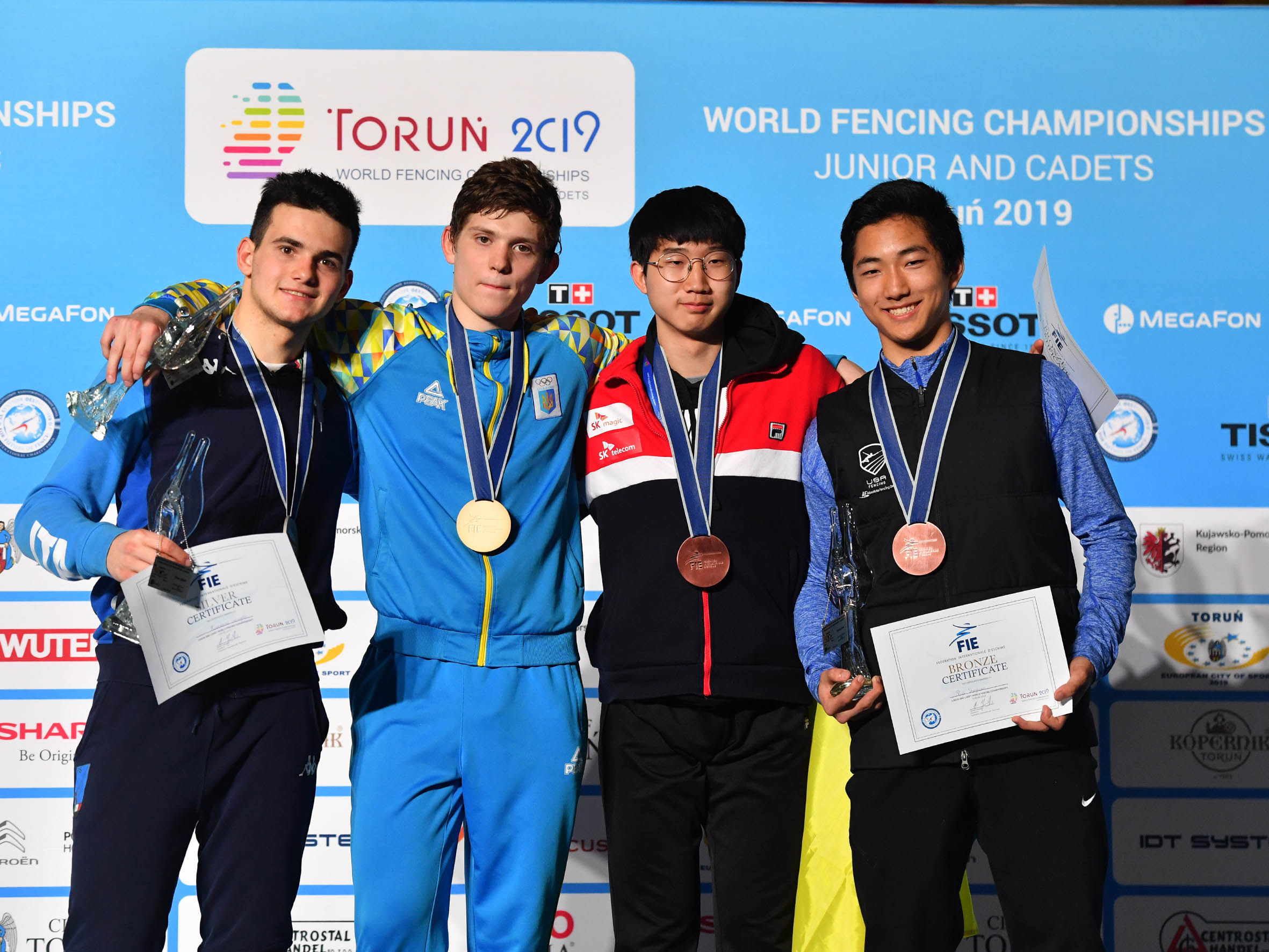 Humen defeated Italy's Giorgio Marciano in the final round of the individual cadet men's sabre event, 15-10, to take the gold medal. Marciano beat USA's Donghwan Park in the semi-final round, 15-11, while Humen eliminated Korea's Dohun Lee, 15-13.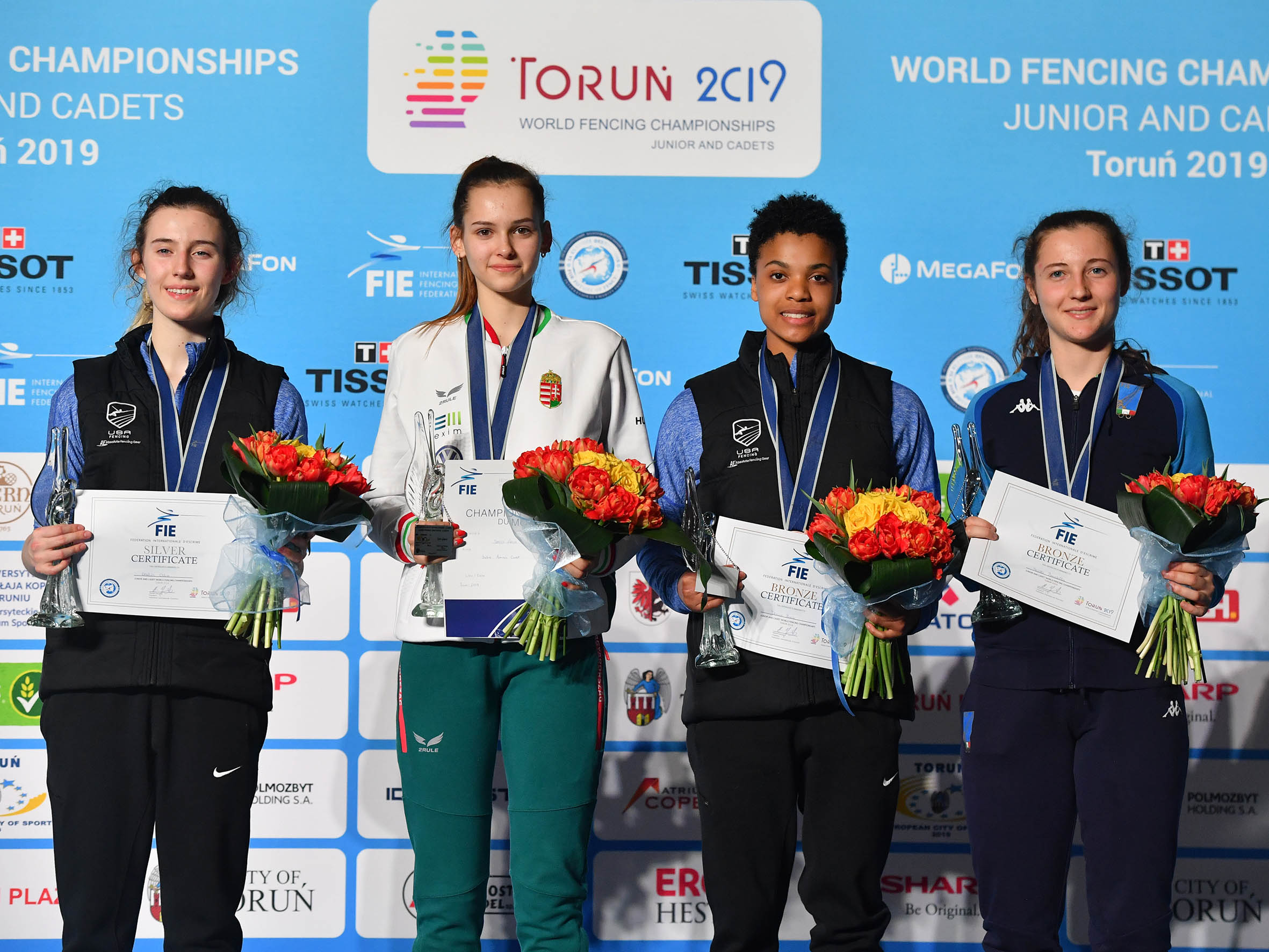 In the individual cadet women's sabre competition, Szucs scored gold by defeating USA's Chloe Gouhin in the final round, 15-10. Gouhin faced her teammate, Honor Johnson, in the semi-final, winning with a 15-10 score, while Szucs beat Italy's Benedetta Fusetti, 15-11.
Final ranking in individual cadet men's sabre included Vasyl Humen (UKR, gold), Giorgio Marciano (ITA, silver), Dohun Lee (KOR, bronze), Donghwan Park (USA, bronze), Artem Terekhov (RUS), Byungsoo Kim (KOR), Pazilbek Genjebaev (UZB) and Dmitriy Nasonov (RUS).
Individual cadet women's sabre ranking included Luca Szucs (HUN, gold), Chloe Gouhin (USA, silver), Benedetta Fusetti (ITA, bronze), Honor Johnson (USA, bronze), Sugar Katinka Battai (HUN), Amalia Aime (FRA), Sebin Kim (KOR) and Candela Belen Espinosa Veloso (ARG).
Complete results may be found here on the FIE web site.