Sint-Niklaas, Belgium, March 24, 2019—France took double gold medals at the Sint-Niklaas, Belgium Women's Sabre World Cup, winning in both individual and team competition. The World Cup took place at the City's Sports Hall De Meerminnen, attracting 195 international fencers and 25 teams.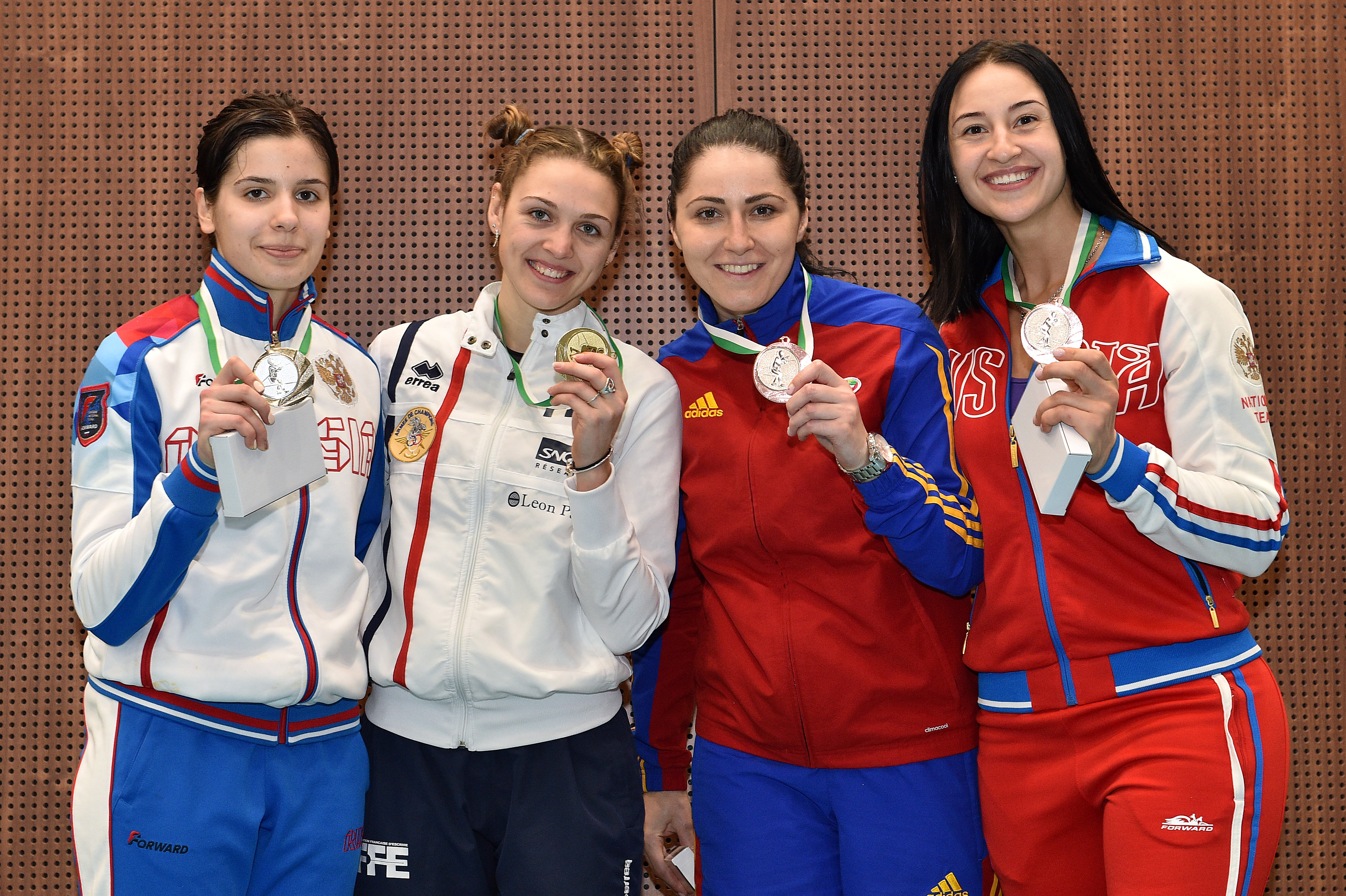 Winning by a single touch in the gold-medal match of the individual women's sabre event, France's Manon Brunet defeated Russia's Olga Nikitina, 15-14. The semi-final matches were similarly close, with Nikitina winning against Romania's Bianca Pascu, 15-14, and Brunet beating Russia's Olympic gold medallist, Yana Egorian, 15-13. Brunet also eliminated three-time Ukrainian world champion Olga Kharlan in the round of 16, 15-14, and Korean Olympic gold medallist Jiyeon Kim lost to Egorian in the quarter-finals, 15-12.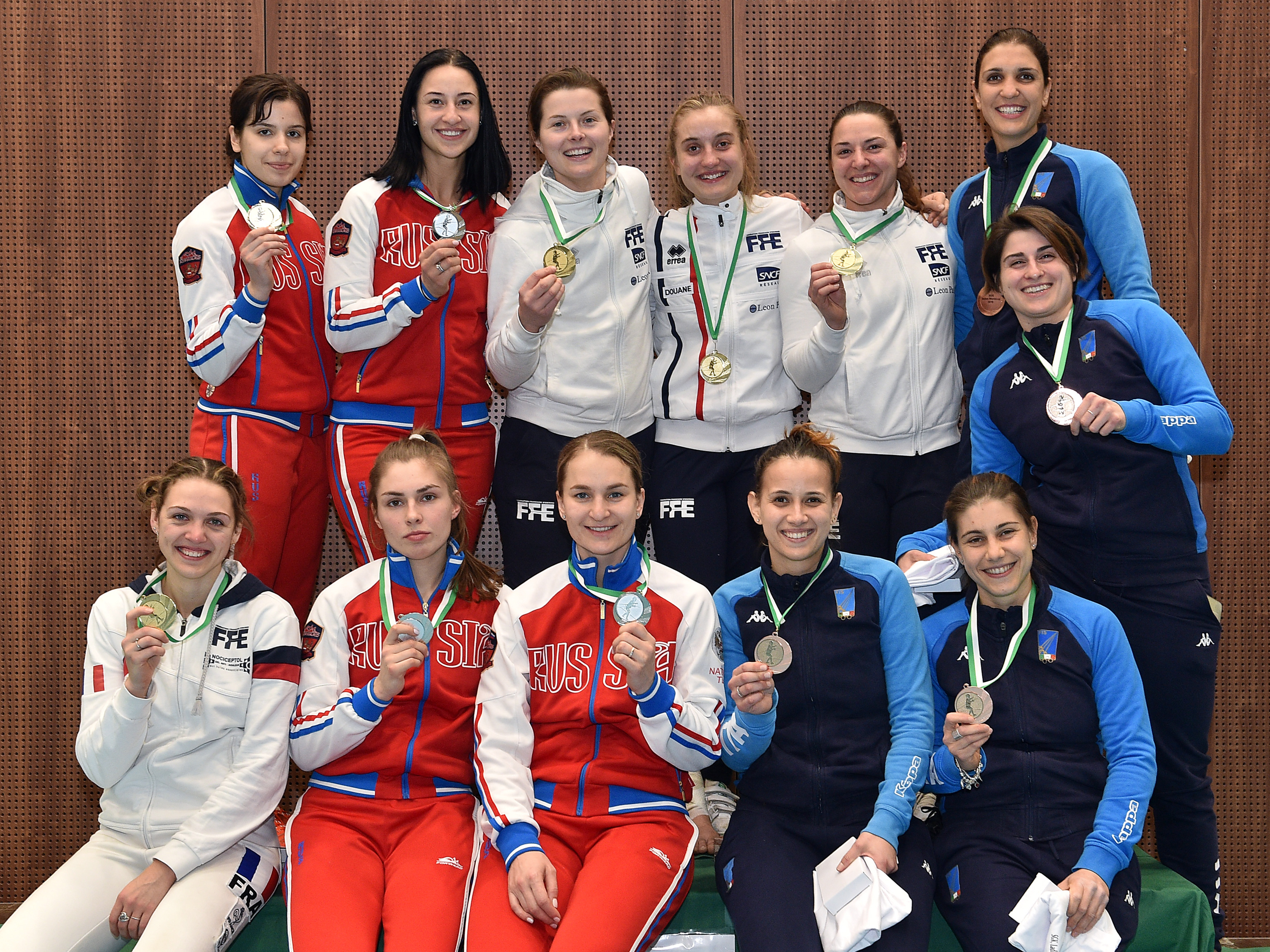 In the women's sabre team event, France narrowly defeated Russia, 45-43, to win the gold medal. In the semi-final round, Russia took-out Italy, 45-39, while Poland was eliminated by France, 45-27. Italy won the bronze medal against Poland, 45-29.
Overall ranking for the Sint-Niklaas Women's Sabre World Cup included Manon Brunet (FRA, gold), Olga Nikitina (RUS, silver), Yana Egorian (RUS, bronze), Bianca Pascu (ROU, bronze), Jiyeon Kim (KOR), Anna Bashta (RUS), Xiaoye Jia (CHN) and Lucia Martin-Portugues (ESP).
Ranking for the women's team sabre event included France (gold), Russia (silver), Italy (bronze), Poland, USA, Japan, Ukraine and Korea.
Complete results may be found here on the FIE web site.