BUDAPEST, Hungary, March 24, 2019—Germany's Max Hartung won the gold medal at the Budapest "Gerevich-Kovács-Kárpáti" Men's Sabre World Cup, with Team Korea winning the team sabre event. The competition, which took place at Budapest's Ludovika Arena, featured 29 international teams and 225 individual competitors.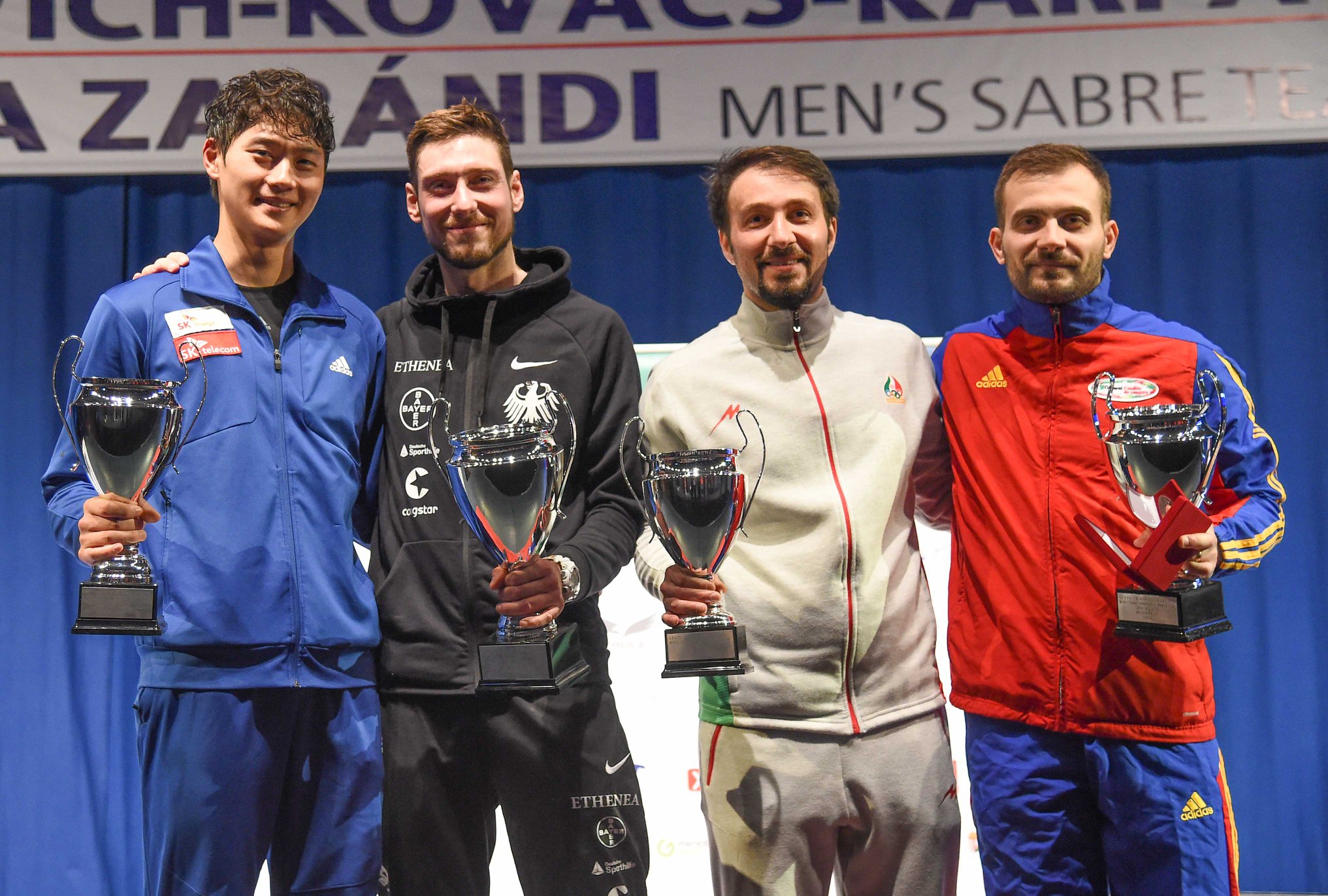 Hartung faced Korea's world number-two Sanguk Oh in the men's individual sabre final, winning with a score of 15-12. Oh beat Iran's Mojtaba Abedini in the semi-final, 15-10, while Hartung eliminated Romania's Tiberiu Dolniceanu, 15-5. Notably, in the quarter-finals, Dolniceanu defeated Russian world champion Veniamin Reshetnikov, 15-4, and Hartung overcame USA's world number-one ranked Eli Dershwitz, 15-12. In the round of 16, Reshetnikov beat Hungary's two-time Olympic gold medallist, Aron Szilagyi, 15-6.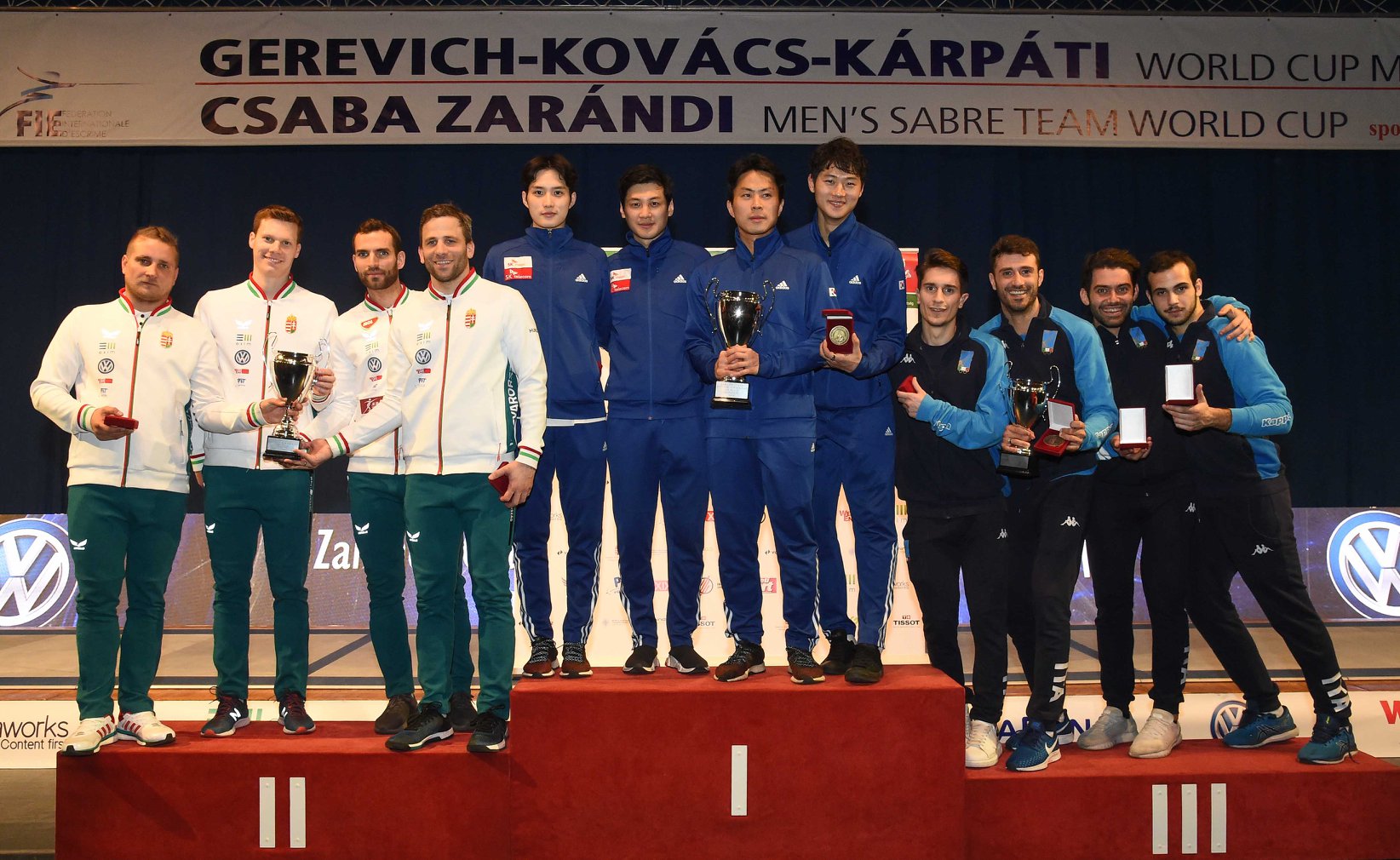 Team Korea won the gold medal in the final round of the men's sabre team event against Hungary, 45-41. In two closely fought semi-finals, Hungary defeated Italy, 45-43, and Korea beat Germany, 45-44. Italy defeated Germany, 45-29, to win the bronze medal.
Overall ranking for the Budapest Men's Sabre World Cup individual event included Max Hartung (GER, gold), Sanguk Oh (KOR, silver), Mojtaba Abedini (IRI, bronze), Tiberiu Dolniceanu (ROU, bronze), Eli Dershwitz (USA), Kamil Ibragimov (RUS), Veniamin Reshetnikov (RUS) and Ilya Motorin (RUS).
Ranking for the men's team sabre event included Korea (gold), Hungary (silver), Italy (bronze), Germany, France, Russia, Iran and USA.
Complete results may be found here on the FIE web site.