BUENOS AIRES, Argentina, March 24, 2019—Russia's Sergey Bida took gold at the Buenos Aires "Omar Vergara" Men's Epee World Cup, and Team Japan won the team event. The competition, which took place at the Centro Nacional de Alto Rendimiento Deportivo (CeNARD), included 216 international individual fencers and 29 teams.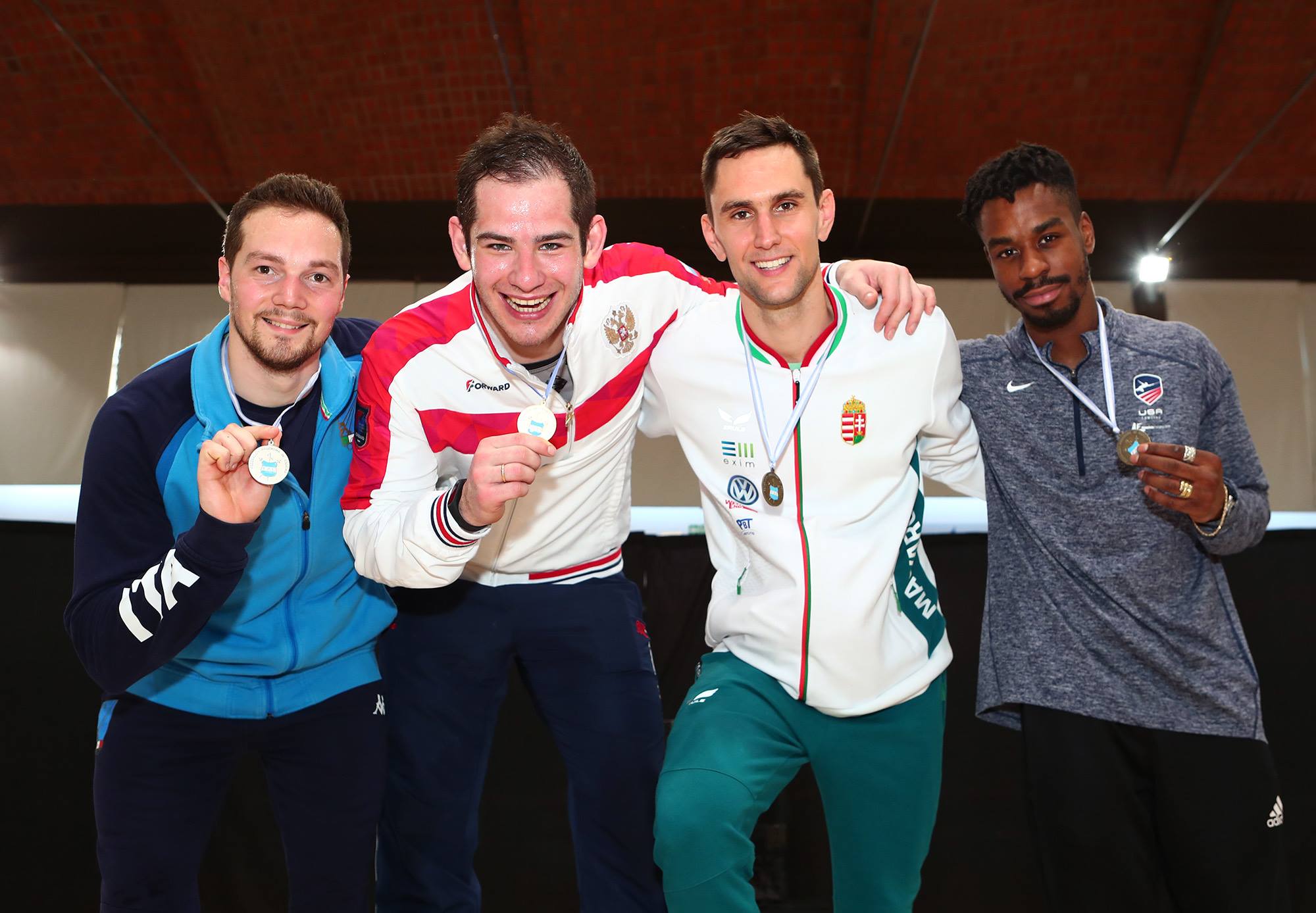 Bida took on Italy's Gabriele Cimini in the gold-medal match, winning with a 15-11 final score and representing career-best finishes for both fencers. Cimini overcame USA's Curtis McDowald in the semi-final round, 15-6, while Bida took-out Hungary's Andras Redli, 15-5. Ukraine's world number-two, Bogdan Nikishin, was defeated by Redli in the quarter-finals, 13-10. Notably, Cimini beat Venezuela's Olympic gold medallist, Ruben Limardo-Gascon, in the round of 16, 15-12.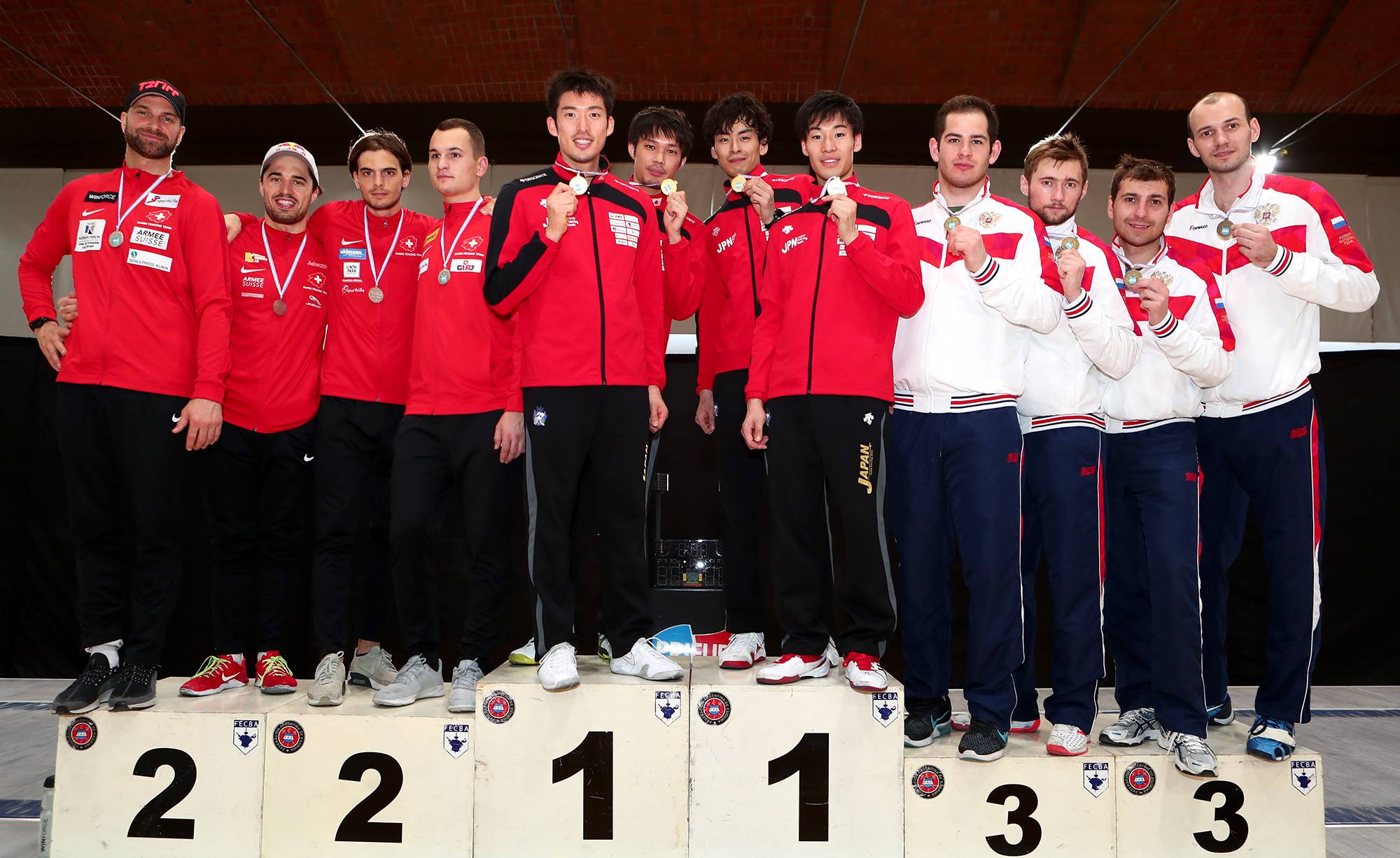 The final of the men's team epee event featured Japan fencing Switzerland for the gold medal, with Japan winning, 45-32. Switzerland overcame the Russian team in the semi-final round, 45-37, while Japan defeated Venezuela, 45-37. The bronze medal went to Russia by a single point over Venezuela, 30-29.
Overall ranking for the Buenos Aires Men's Epee World Cup individual event included Sergey Bida (RUS, gold), Gabriele Cimini (ITA, silver), Curtis McDowald (USA, bronze), Andras Redli (HUN, bronze), Bogdan Nikishin (UKR), Kazuyasu Minobe (JPN), Richard Schmidt (GER) and Minghao Lan (CHN).
Ranking for the men's team epee event included Japan (gold), Switzerland (silver), Russia (bronze), Venezuela, Italy, China, USA and Kazakhstan.
Complete results may be found here on the FIE web site.