CHENGDU, China, March 24, 2019—French fencer Helene Ngom took gold at the Chengdu, China Women's Epee World Cup, with Germany winning the women's team event. There were 170 international competitors along with teams from 19 countries participating. The competition took place at Chengdu's "Eastern Suburb Memory" venue.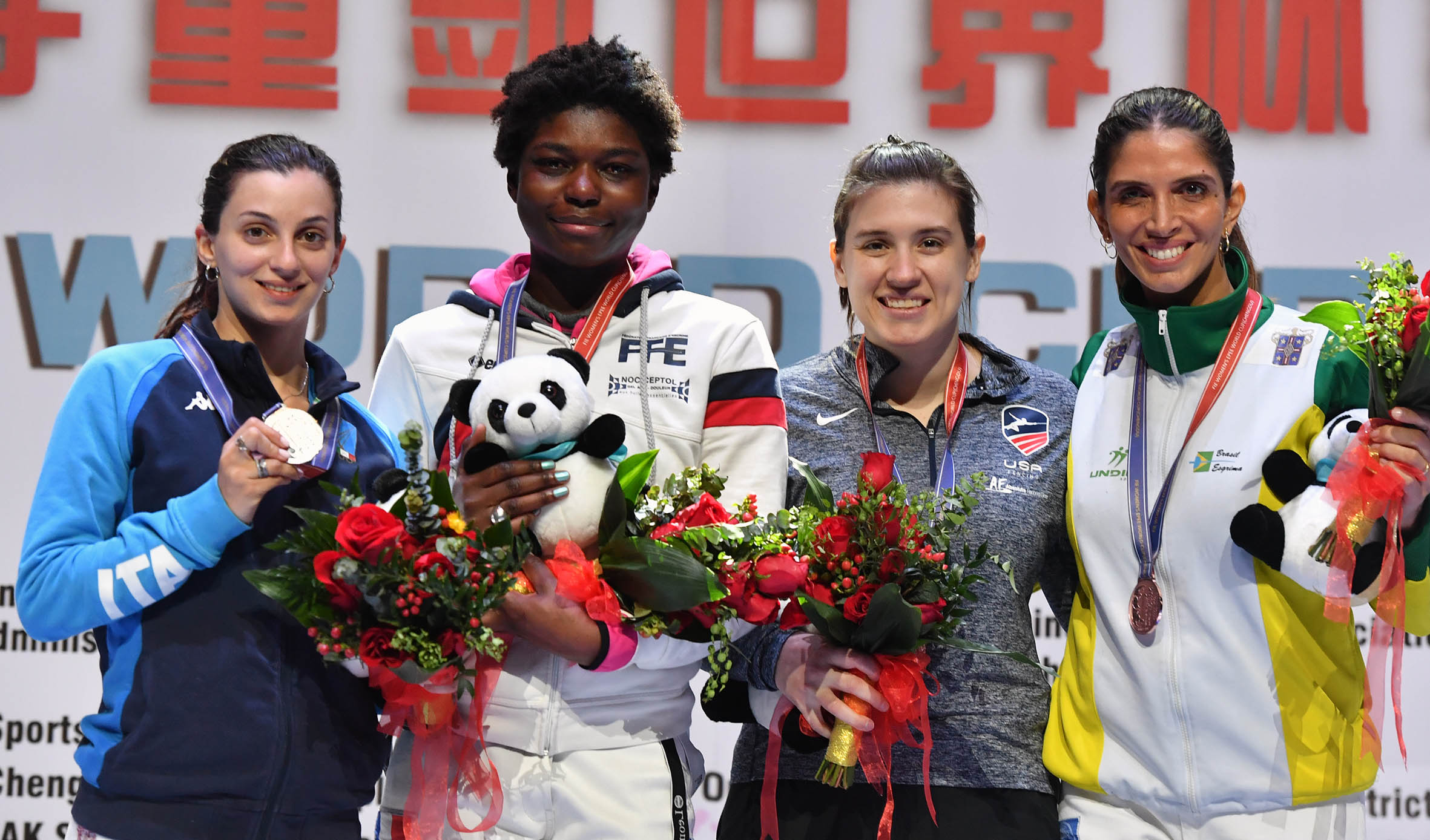 Ngom faced Italy's two-time world champion Rossella Fiamingo in the final of the women's individual epee event, winning with a 15-12 score. Fiamingo beat Brazil's Nathalie Moellhausen in the semi-final, 15-10, while Ngom overcame USA's Courtney Hurley, 15-11. Hurley narrowly defeated Italy's reigning world champion Mara Navarria in the quarter-finals, 15-14.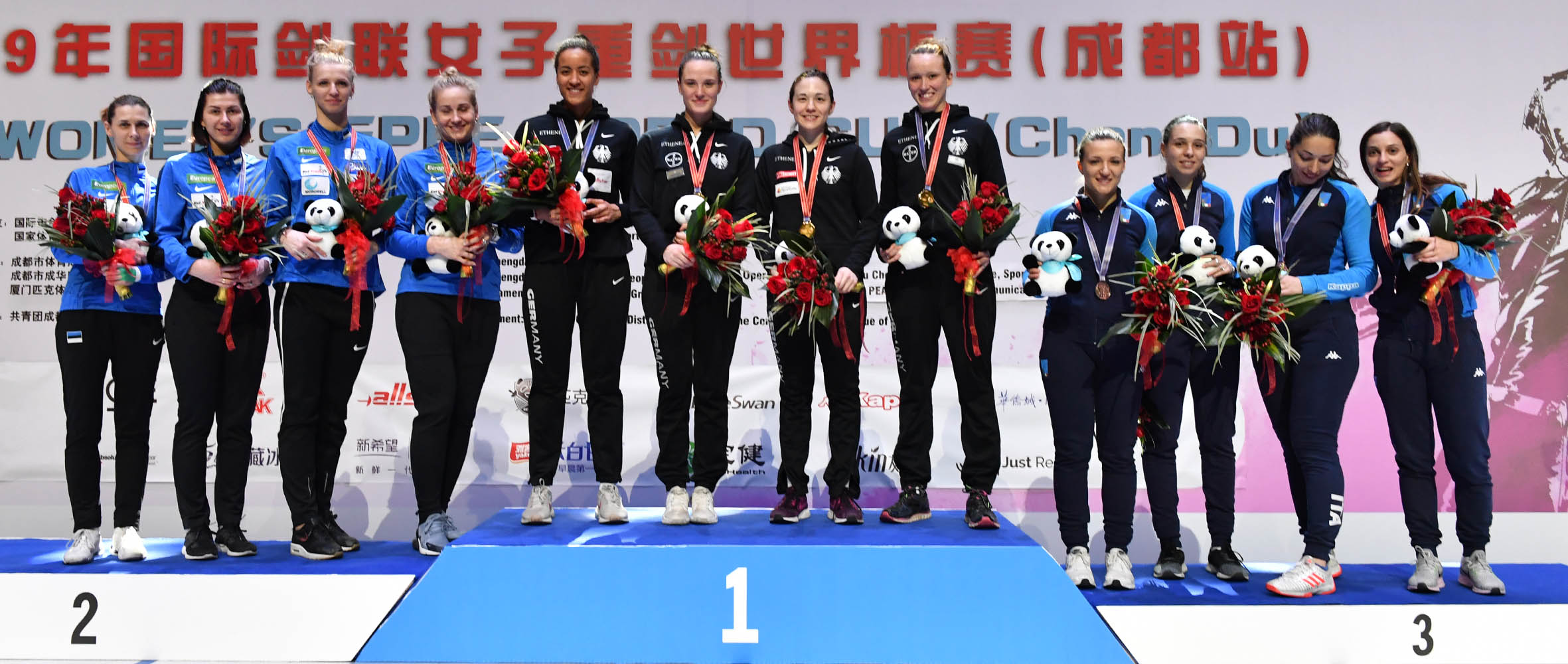 Team Germany took the gold over Estonia in the women's team epee final, 45-39. Estonia beat China in the semi-final, 42-38, while Italy lost to Germany, 41-34. The bronze medal went to Italy over China, 31-28.
Overall women's ranking for the Chengdu Women's Epee World Cup individual event included Helene Ngom (FRA, gold), Rossella Fiamingo (ITA, silver), Courtney Hurley (USA, bronze), Nathalie Moellhausen (BRA, bronze), Mara Navarria (ITA), Mingye Zhu (CHN), Alexandra Louis Marie (FRA) and Aleksandra Zamachowska (POL).
Ranking for the women's team epee event included Germany (gold), Estonia (silver), Italy (bronze), China, Russia, Poland, USA and France.
Complete results may be found here on the FIE web site.