BUDAPEST, Hungary, March 10, 2019—Japan's Kazuyasu Minobe and Romania's Ana Maria Popescu took gold at the 2019 Budapest Westend Epee Grand Prix, with more than 575 fencers competing. This is the fourth fencing competition of the FIE 2018-2019 season nine-event, worldwide Grand prix series. It took place in Budapest's BOK Hall (formerly the SYMA Hall).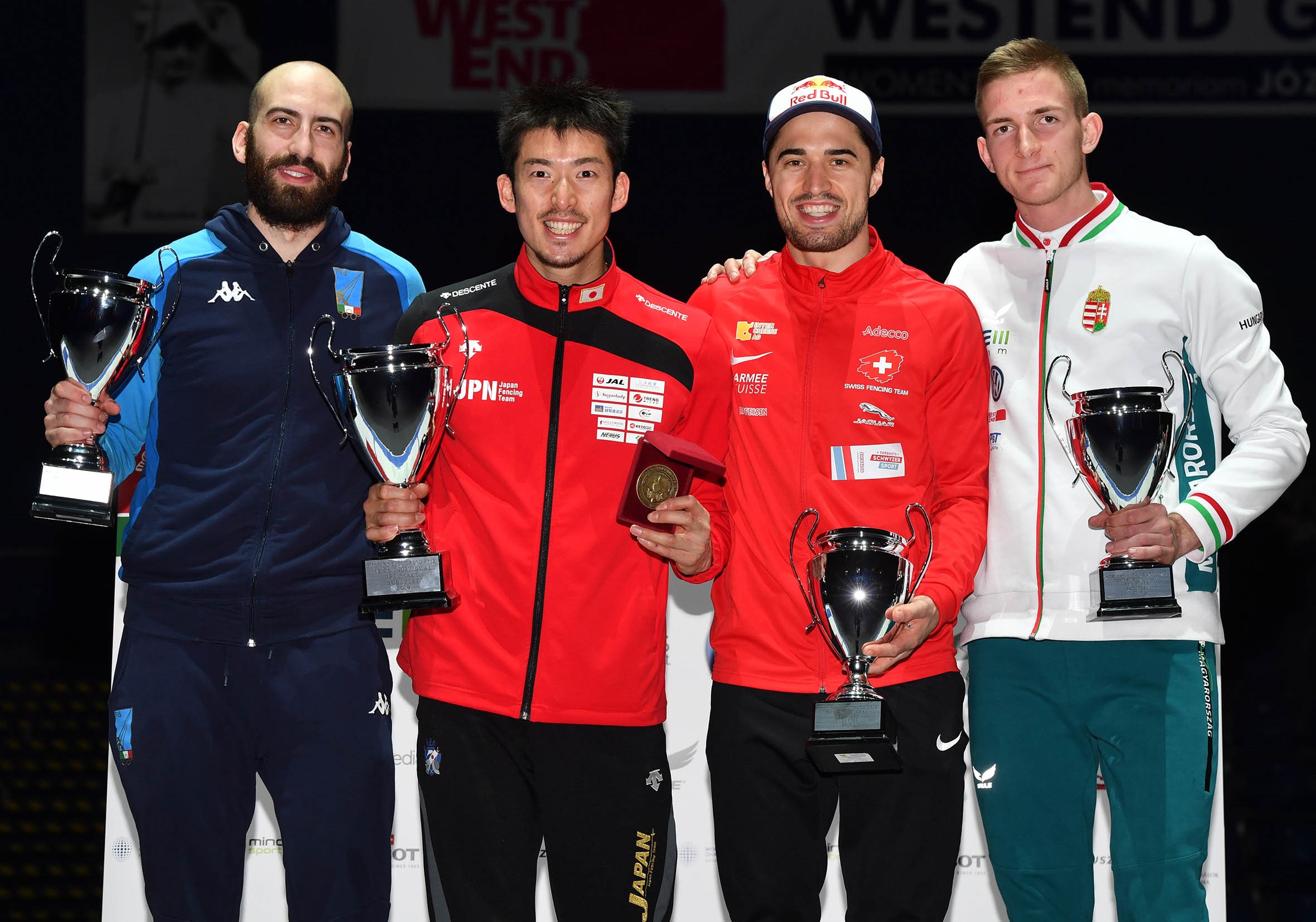 Minobe took his first Grand Prix gold in the final match of men's individual epee against Italy's Andrea Santarelli, winning with a 15-12 score. Santarelli overtook Switzerland's Max Heinzer in the semi-final, 15-10, and Minobe beat Hungary's Tibor Andrasfi, 15-9. Notably, Korea's Olympic gold medallist Sangyoung Park was defeated in the round of 16 by Russia's Pavel Sukhov, 15-7; Sukhov was then eliminated in the quarter-finals by Andrasfi, 15-8. Italian two-time world champion Paolo Pizzo faced France's world champion Yannick Borel in the round of 32, with Borel winning, 15-9. Minobe then beat Borel in the round of 16, 15-7.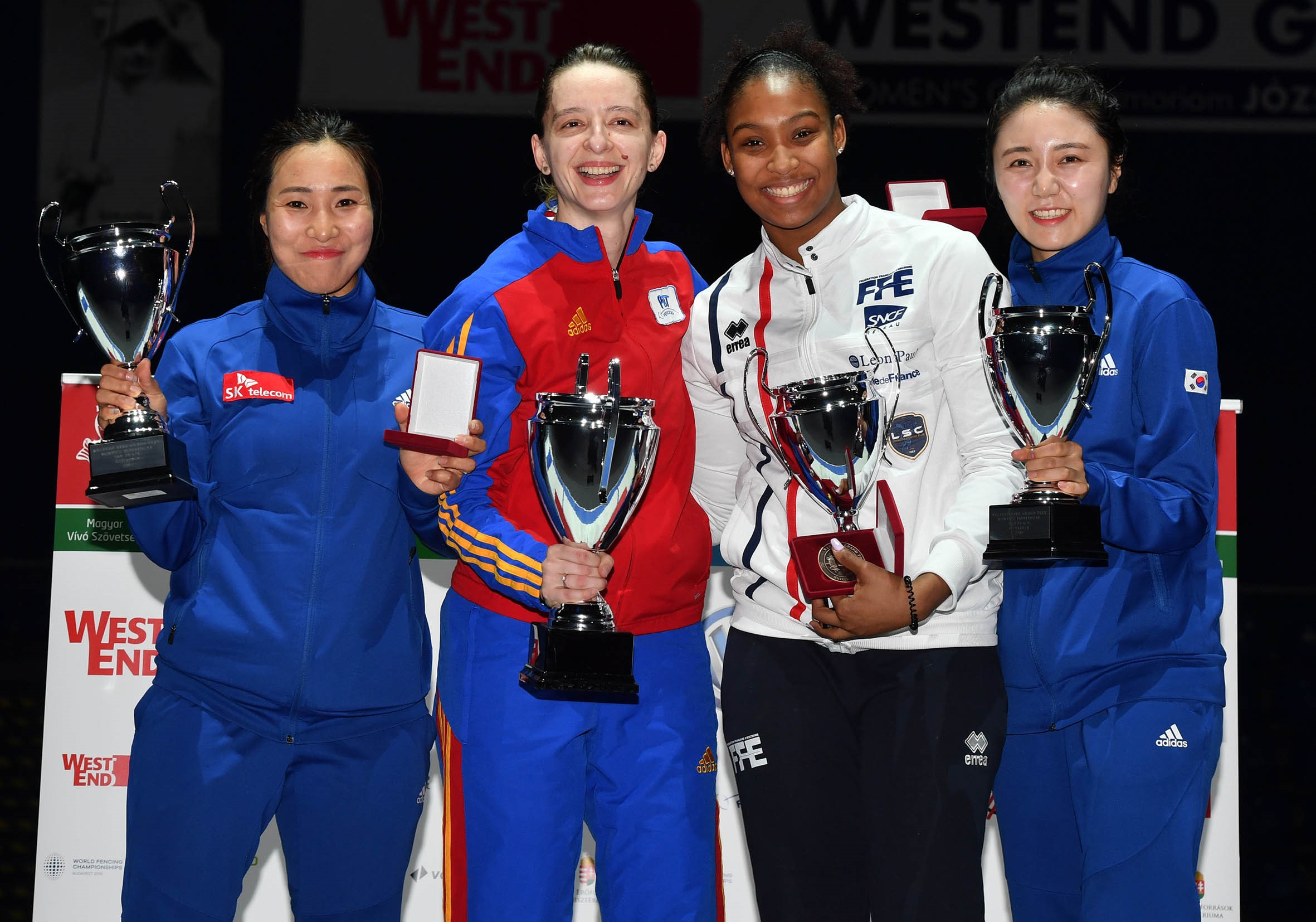 In the women's individual epee event, Olympic silver medallist Popescu took-on Korea's Young Mi Kang, winning with a 15-7 score in the gold-medal match. Kang beat France's Coraline Vitalis in the semi-final round, 15-13, while Popescu defeated Korea's Injeong Choi, 13-11. Remarkably, in the round of 32, two-time Italian world champion Rossella Fiamingo went out to China's Mingye Zhu, 15-8; Estonia's world champion, Julia Beljajeva was defeated in the same round by Zhu's teammate, Sheng Lin, 15-3; and Russia's world champion Lyubov Shutova lost to France's Coraline Vitalis, 15-3.
Overall top-eight ranking for the Westend Budapest Epee Grand Prix individual men's event included Kazuyasu Minobe (JPN, gold), Andrea Santarelli (ITA, silver), Tibor Andrasfi (HUN, bronze), Max Heinzer (SUI, bronze), Bogdan Nikishin (UKR), Bas Verwijlen (NED), Pavel Sukhov (RUS) and Andras Redli (HUN).
Top-eight for the women's individual event included Ana Maria Popescu (ROM, gold), Young Mi Kang (KOR, silver), Injeong Choi (KOR, bronze), Coraline Vitalis (FRA, bronze), Violetta Kolobova (RUS), Kelley Hurley (USA), Pauline Brunner (SUI) and Sheng Lin (CHN).
Additional and information for the Westend Budapest Epee Grand Prix may be found on the FIE Web site, with official results located here.