CAIRO, Egypt, February 24, 2019—Korea's Sanguk Oh and Russia's Sofya Velikaya won individual gold medals at the 2019 Cairo Sabre Grand Prix. More than 270 men's and women's international fencers competed in the event, which took place at the Cairo Stadium.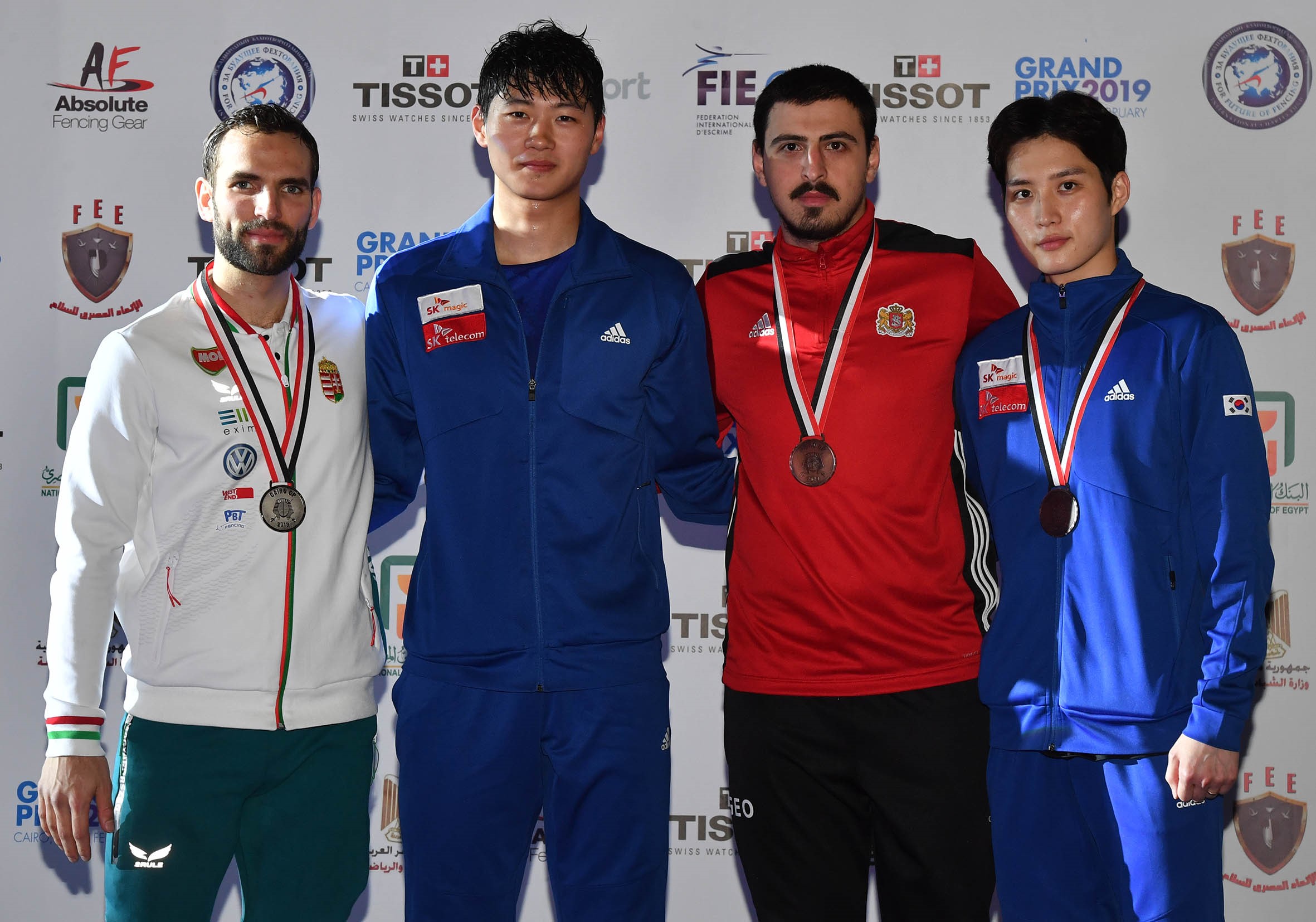 Oh faced Hungary's two-time Olympic gold medallist Aron Szilagyi in the final match of the men's competition, winning with a 15-10 score. Szilagyi was victorious over Georgia's Sandro Bazadze in the semi-final, 15-5, and Oh overcame his teammate, Junho Kim, 15-7. Bazadze defeated USA's top-ranked Eli Dershwitz in the quarter-final, 15-12, while Dershwitz beat Russian world champion Veniamin Reshetnikov in the round of 16 by one point, 15-14.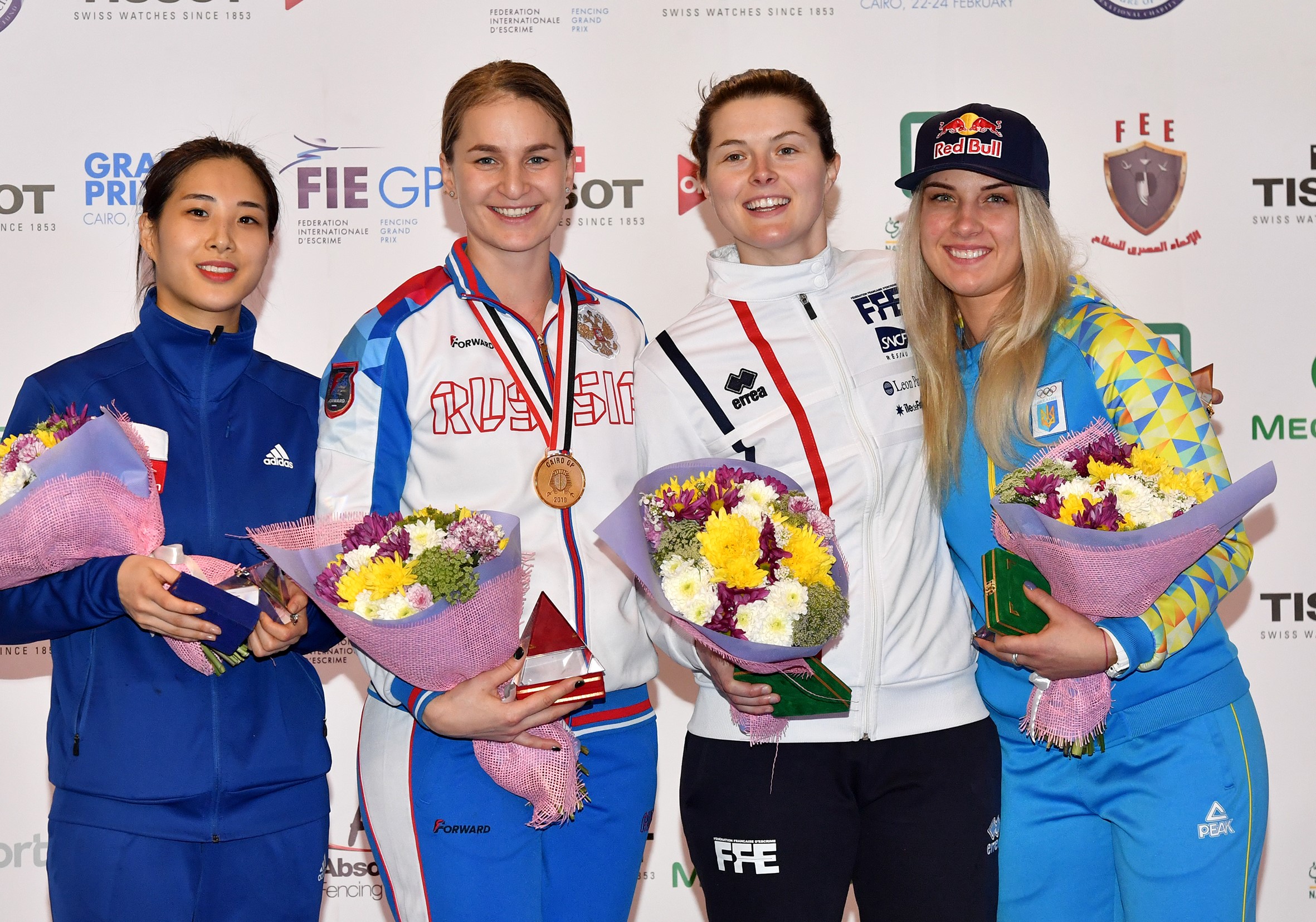 Top-ranked Russian two-time world champion and two-time Olympic silver medallist Sofya Velikaya was victorious over Korea's Sooyeon Choi in the gold-medal round of the women's event, finishing with a 15-12 score. Choi defeated Ukraine's three-time world champion Olga Kharlan by a single point in the semi-final match, 15-14, while Velikaya scored victory in another close bout against France's Cecilia Berder, 15-14. Notably, reigning Russian world champion, Sofia Pozdniakova, defeated USA's two-time Olympic gold medallist and double world champion Mariel Zagunis in the round of 32, 15-8; Pozdniakova was then overtaken by China's Yaqi Shao in the round of 16, 15-9. Shao lost to Kharlan in the quarter-finals, 15-6.

Overall top-eight ranking for the 2019 Cairo Sabre Grand Prix men's event include Sanguk Oh (KOR, gold), Aron Szilagyi (HUN, silver), Sandro Bazadze (GEO, bronze), Junho Kim (KOR, bronze), Eli Dershwitz (USA), Max Hartung (GER), Dmitriy Danilenko (RUS) and Vincent Anstett (FRA).

Top-eight ranking for the women include Sofya Velikaya (RUS, gold), Sooyeon Choi (KOR, silver), Cecilia Berder (FRA, bronze), Olga Kharlan (UKR, bronze), Anne-Elizabeth Stone (USA), Liza Pusztai (HUN), Manon Brunet (FRA) and Yaqi Shao (CHN).

Complete results for the 2019 Cairo Sabre Grand Prix may be found here on the FIE Web site.