BARCELONA, Spain, February 10, 2019—Hong Kong's Man Wai Vivian Kong has won her second FIE world cup in a row, taking the gold at the 43rd International "Ciutat de Barcelona" Women's Epee World Cup. The Polish team took the team epee gold medal. More than 280 women's epeeists and 29 teams participated in the competition, which took place at the Institut Nacional d'Educació Física de Catalunya (INEFC), a venue of the 1992 Barcelona Olympic and Paralympic Games.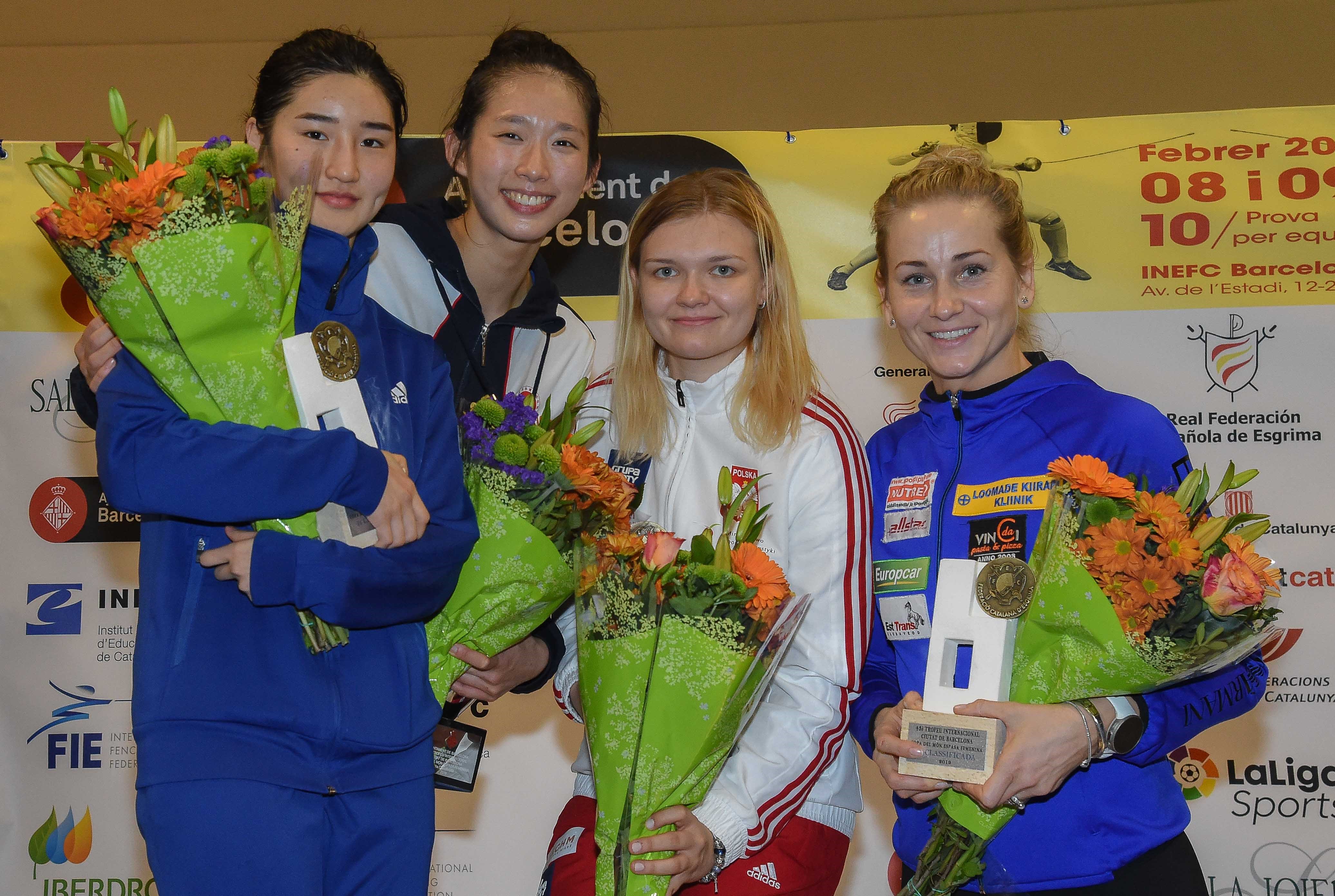 Kong fenced Korea's Hyein Lee in the final match, winning with a 15-12 score. Lee overcame Poland's Aleksandra Zamachowska in the semi-final, 15-7, while Kong overtook Estonia's Kristina Kuusk, 15-11. Kong also won the women's epee world cup last month in Havana, Cuba.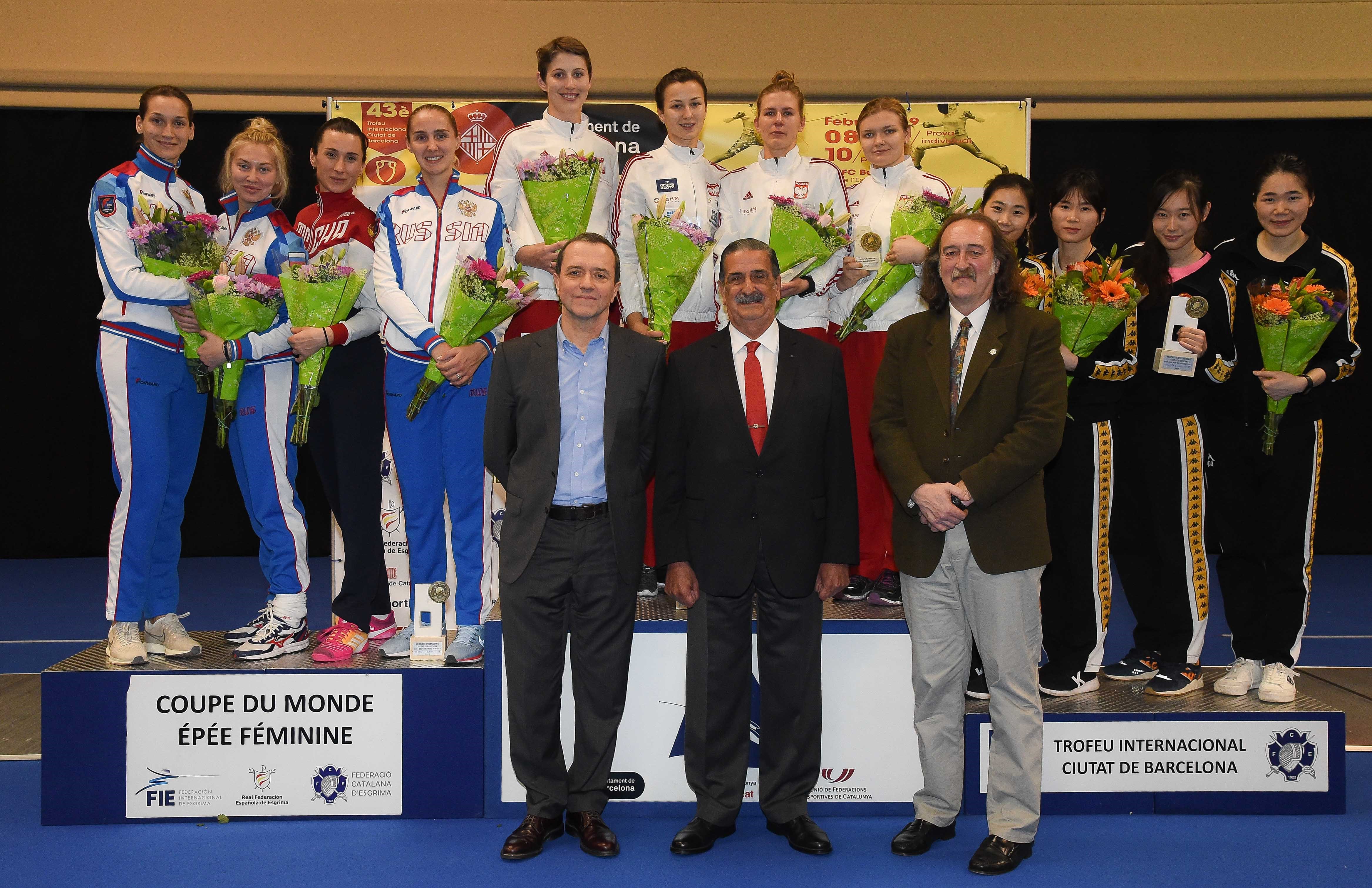 In the women's team epee event, Poland defeated Russia in the final round, 45-40. Russia beat China in the semi-final, 42-36, and Poland overcame France, 36-29. The bronze medal went to China over France, 45-38.
The top-eight individual finalists in the Barcelona Women's Epee World Cup include Man Wai Vivian Kong (HKG, gold), Hyein Lee (KOR, silver), Kristina Kuusk (EST, bronze), Aleksandra Zamachowska (POL, bronze), Kelley Hurley (USA), Dorina Budai (HUN), Sera Song (KOR) and Isis Washington (USA).
The top-eight countries in the women's team epee event include Poland (gold), Russia (silver), China (bronze), France, Hungary, USA, Romania and Italy.
Complete and official results for the event may be found here on the FIE web site.