HAVANA, Cuba, January 13, 2019—Hong Kong fencer Man Wai Vivian Kong won the individual gold medal at the Havana Women's Epee World Cup, overcoming a field of more than 150 competitors. Estonia took the women's team epee gold, with 20 countries participating. The competition took place at Havana's Coliseo de la Ciudad Deportiva.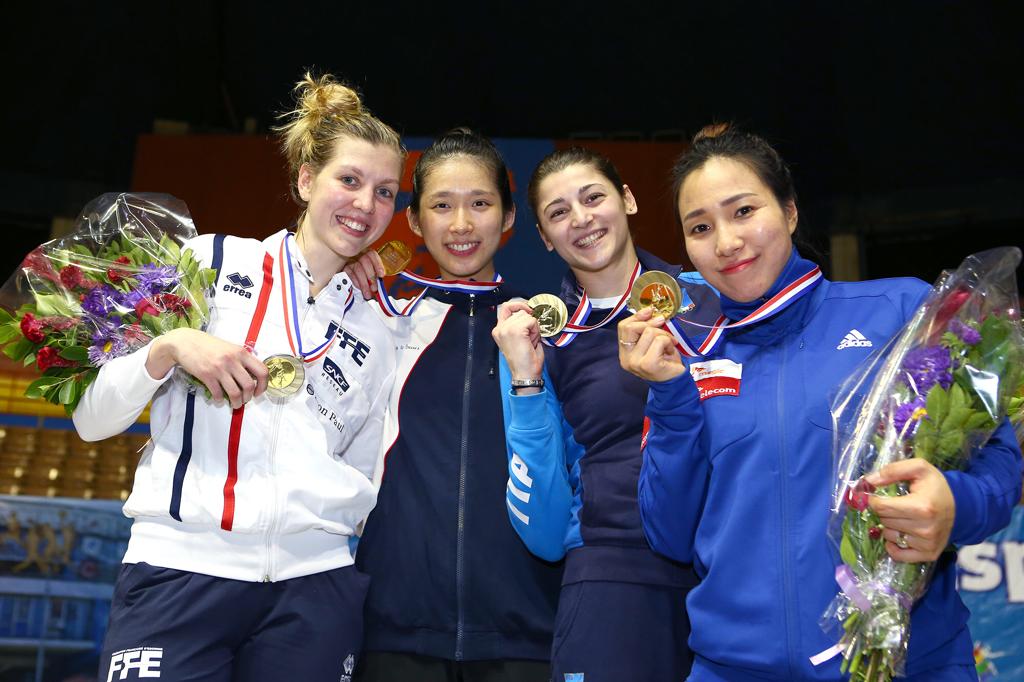 Kong faced France's Auriane Mallo in the final round, winning with a 15-8 score for the gold. Mallo defeated Korea's Young Mi Kang in the semi-final, 15-9, while Kong was victorious over Italy's Nicol Foietta, 15-7. Foietta had beaten her teammate and reigning world champion, Mara Navarria, in the quarter-finals, 15-9.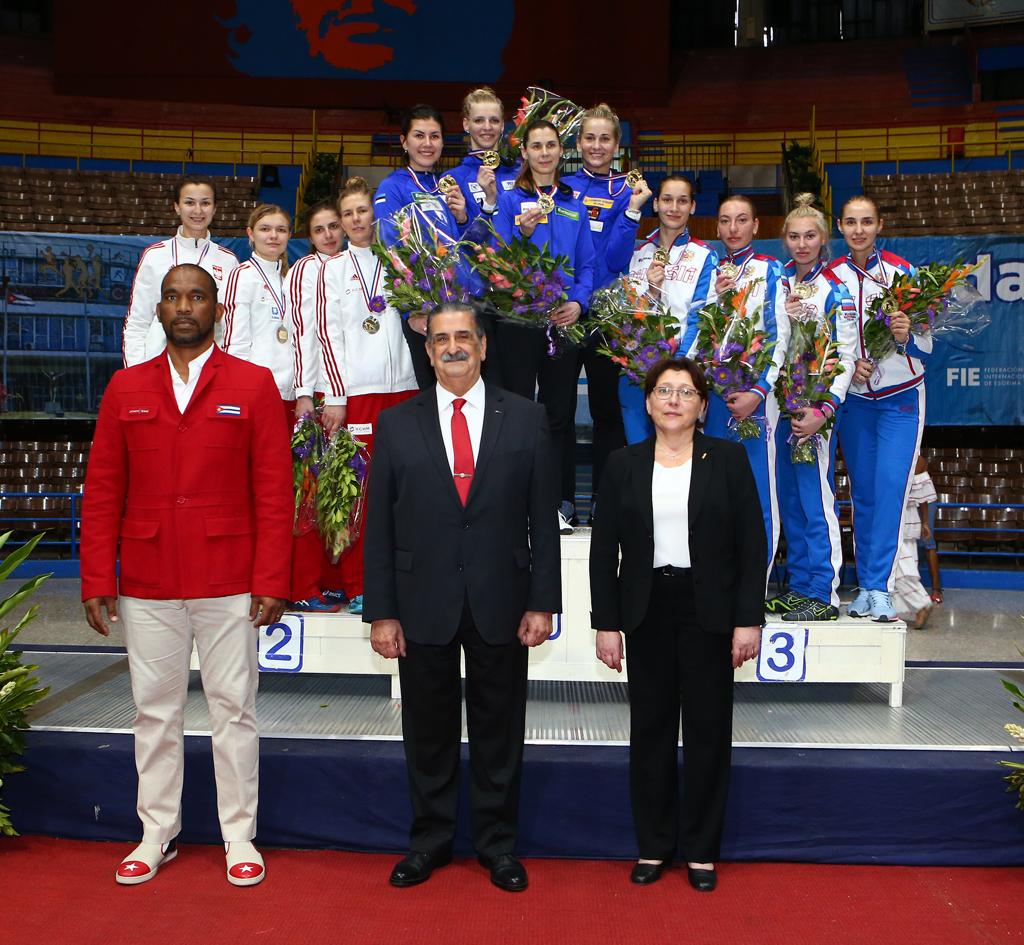 In the women's team epee event, Estonia edged-out Poland for the gold by a single touch, 34-33. In the semi-final, Poland had another narrow match, beating Russia 44-43, while Estonia beat China, 45-23. Russia took the bronze medal against China, 42-35.
The top-eight individual finalists in the Havana Women's Epee World Cup include Man Wai Vivian Kong (HKG, gold), Aurianne Mallo (FRA, silver), Nicol Foietta (ITA, bronze), Young Mi Kang (KOR, bronze), Mara Navarria, Violetta Kolobova (RUS), Federica Isola (ITA) and Josephine Jacques Andres Coquin (FRA).
The top-eight countries in the women's team epee event include Estonia (gold), Poland (silver), Russia (bronze), China, Italy, USA, Korea and Hungary.
Complete and official results for the event may be found here on the FIE web site.