The fifth edition of the Commonwealth Junior and Cadet Fencing Championships (individual and team) were hosted by England Fencing from 23 to 30 July 2018. These Championships were particularly significant in that, for the first time, Cadet team events were part of the 24-event program.
The addition of Cadet team events may also have had a beneficial effect on participation as entries for the Championships exceeded 420, with fencers coming from 19 nations.
The following nations were registered for this event:
Australia - India - New Zealand - Canada - Jamaica - Pakistan (under CFF) - England - Jersey - Republic of South Africa - Ghana - Malaysia - Scotland - Gibraltar - Nigeria - Singapore - Guernsey - Northern Ireland - Wales - Isle of Man
The Championships were held at Sport Central at Northumbria University, in Newcastle-upon-Tyne, England.
The CFF gratefully acknowledges the assistance and logistical support provided by the members of the Organising Committee (OC) headed by its Chairman, Mr. Peter Smith and his team, including notably Chris Hyde, Roy Clarke, Beth Davidson, as well as Oliver Smith and Alex Savin.
The Directoire Technique (DT) was headed by CFF Technical Commission Chair Marie-France Dufour, assisted by Peter Jacobs (FIE MH) and Janet Huggins (FIE SEMI Commission member), with Helen Smith, President of the CFF, as ex-officio member. Additionally, Peter Huggins had been delegated by the OC to act as referee coordinator for the event.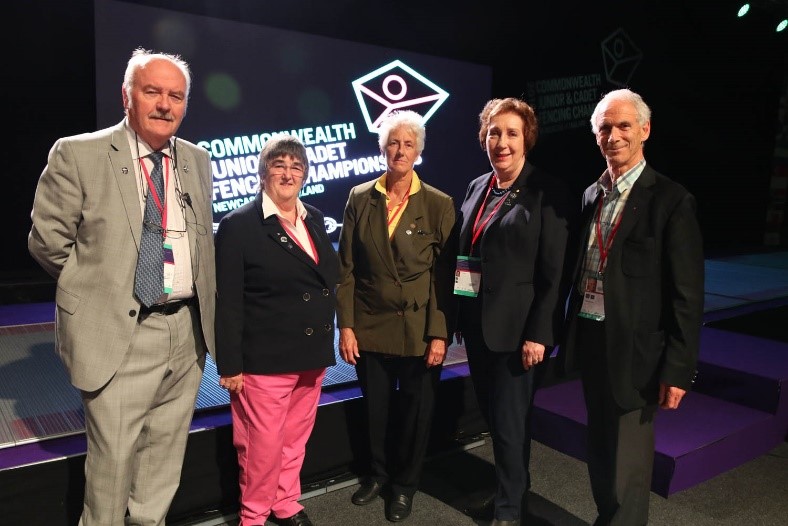 Click here to view the full report.