NOVI SAD, Serbia, June 21, 2018—The Hungarian men's sabre and French women's epee teams were victorious on the sixth and final night of competition at the 2018 European Fencing Championships in Novi Sad, Serbia. Twenty-nine European teams competed in the two events, which took place at the Novi Sad SPC Vojvodina "SPENS" Sports Center. Of the total individual and team events from the Championships, Russia won six of the 12 gold medals.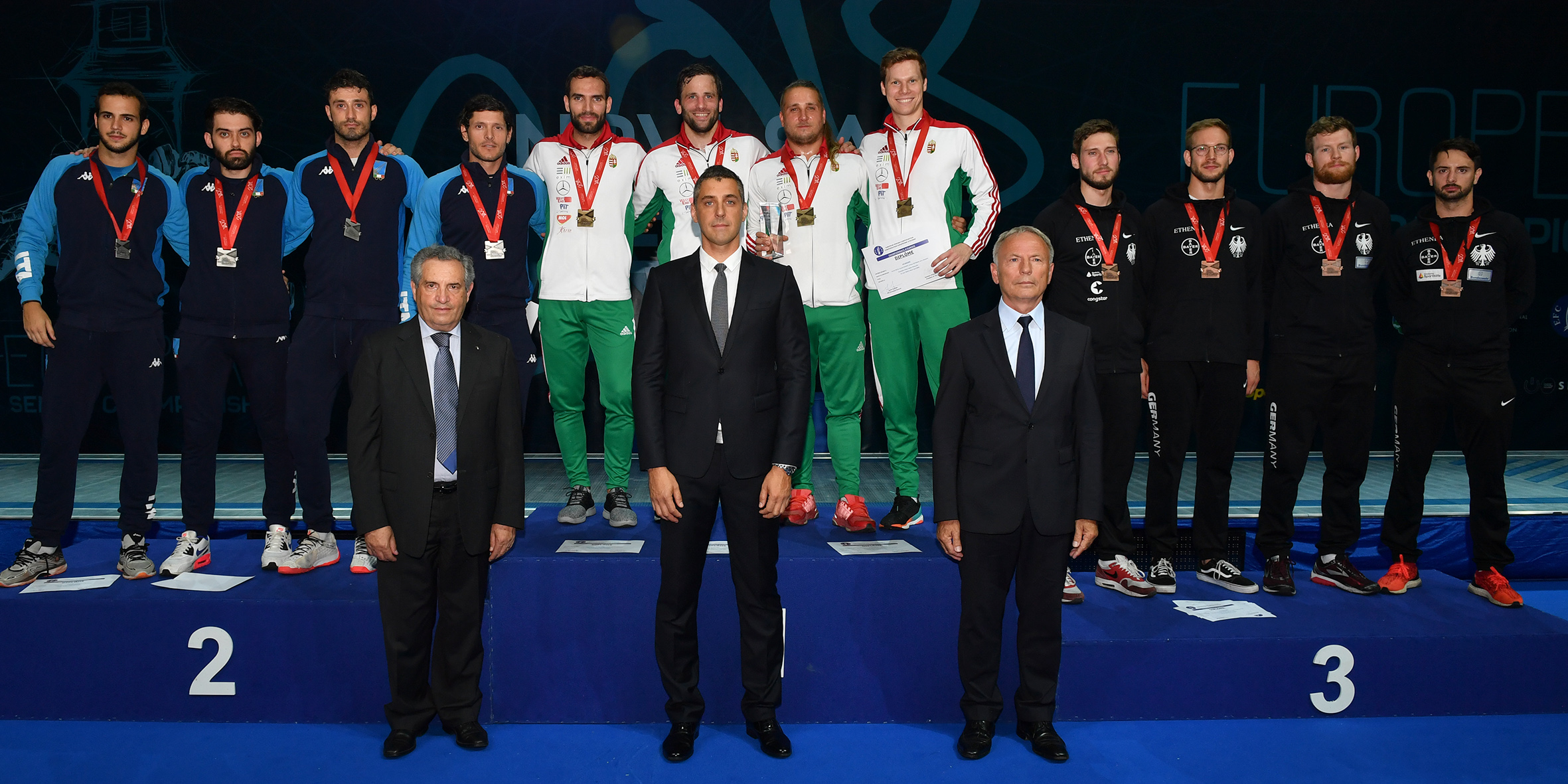 In men's team sabre, Hungary defeated Italy in the final match, 45-33. Italy had a narrow win over Germany in the semi-finals, 45-44, and Hungary overcame Romania, 45-37. The bronze medal match went to Germany over Romania in another close round, 45-43.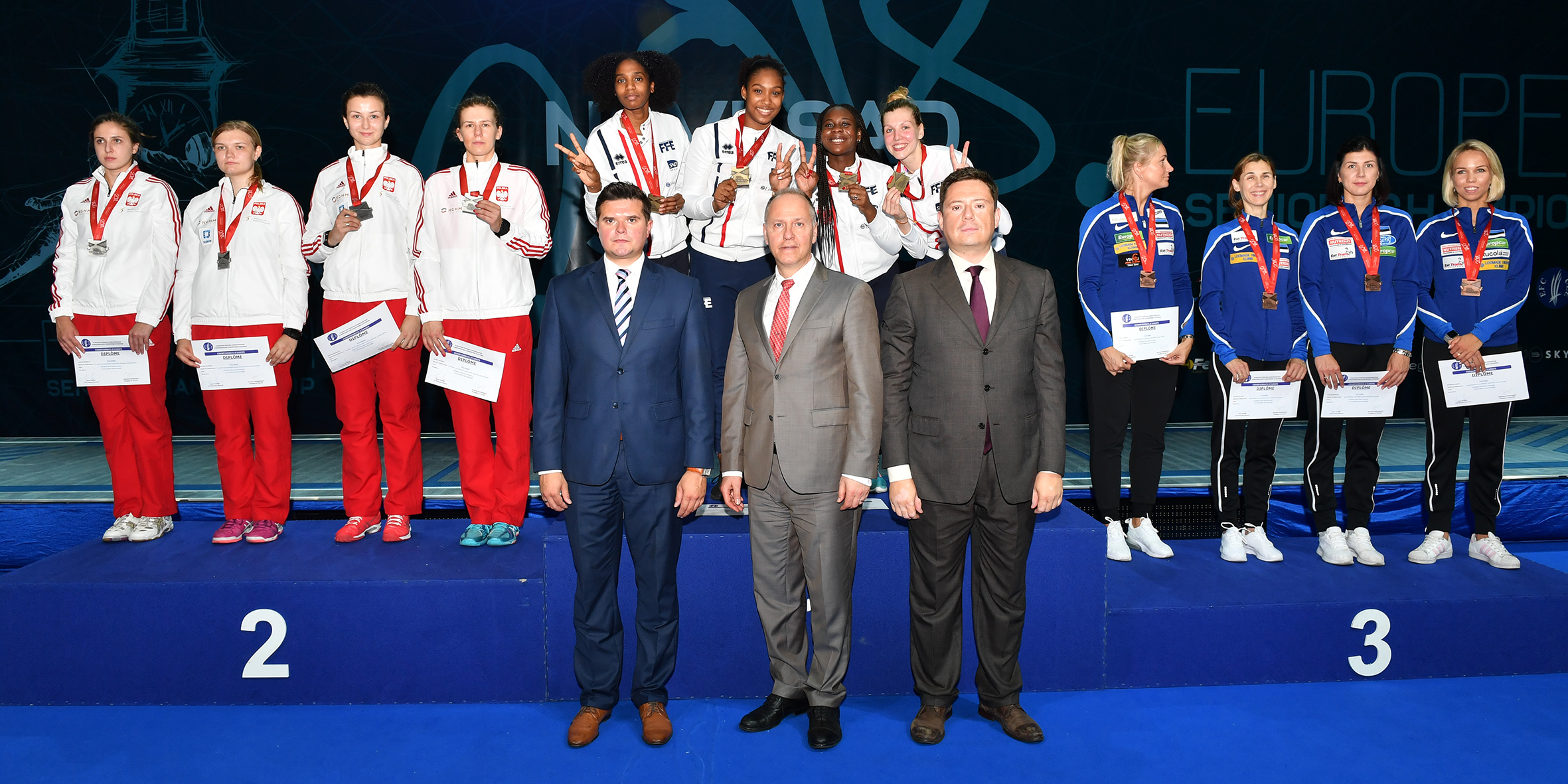 France won by a single point in the final against Poland in women's team epee, 41-40. Poland beat Ukraine in the semi-final, 45-37, while France defeated Estonia, 45-36. Estonia won the bronze medal against Ukraine, 42-37.
The overall top-eight ranking for men's team sabre at the European Championships includes Hungary (gold), Italy (silver), Germany (bronze), Romania, Russia, France, Ukraine and Georgia.
The top-eight ranking from women's team epee includes France (gold), Poland (silver), Estonia (bronze), Ukraine, Italy, Russia, Germany and Romania.
Full results may be found here for the men's and here for the women's events. The official Web site for the Novi Sad Senior European Fencing Championships may be found here.