NOVI SAD, Serbia, June 19, 2018—Russian men's foil and women's sabre teams took gold on the first day of team competition at the 2018 Senior European Fencing Championships in Novi Sad, Serbia. In all, 27 teams participated in the day's two events, taking place at the Novi Sad SPC Vojvodina "SPENS" Sports Center. This was the fourth day of competition, with six days scheduled of individual and team events.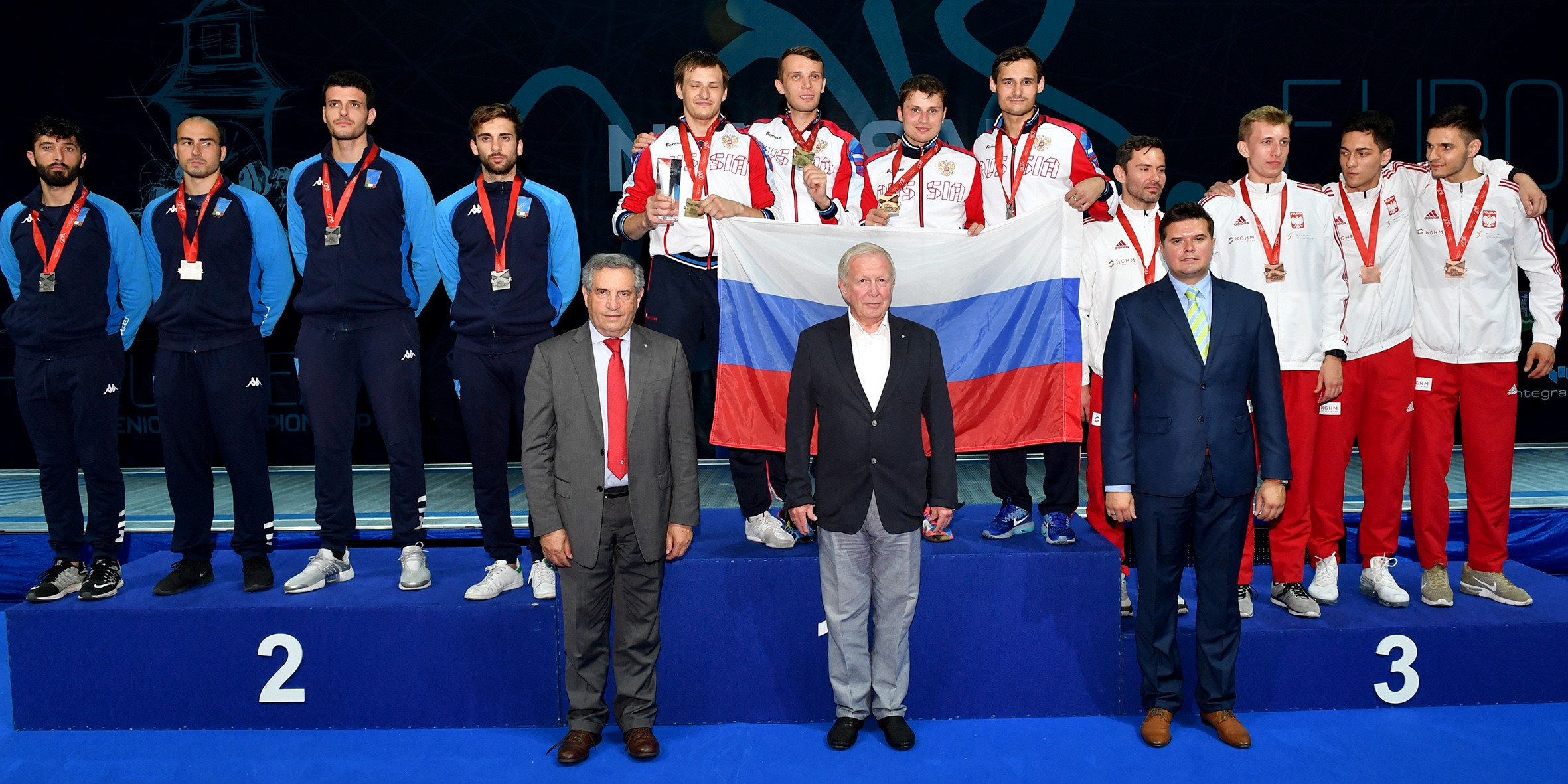 Russia faced Italy in the final round of the men's team foil competition, beating them with a final score of 45-38. In the semi-finals, Italy overcame Poland, 45-30, and Russia prevailed over France, 45-10. For the bronze medal, Poland beat France, 45-39.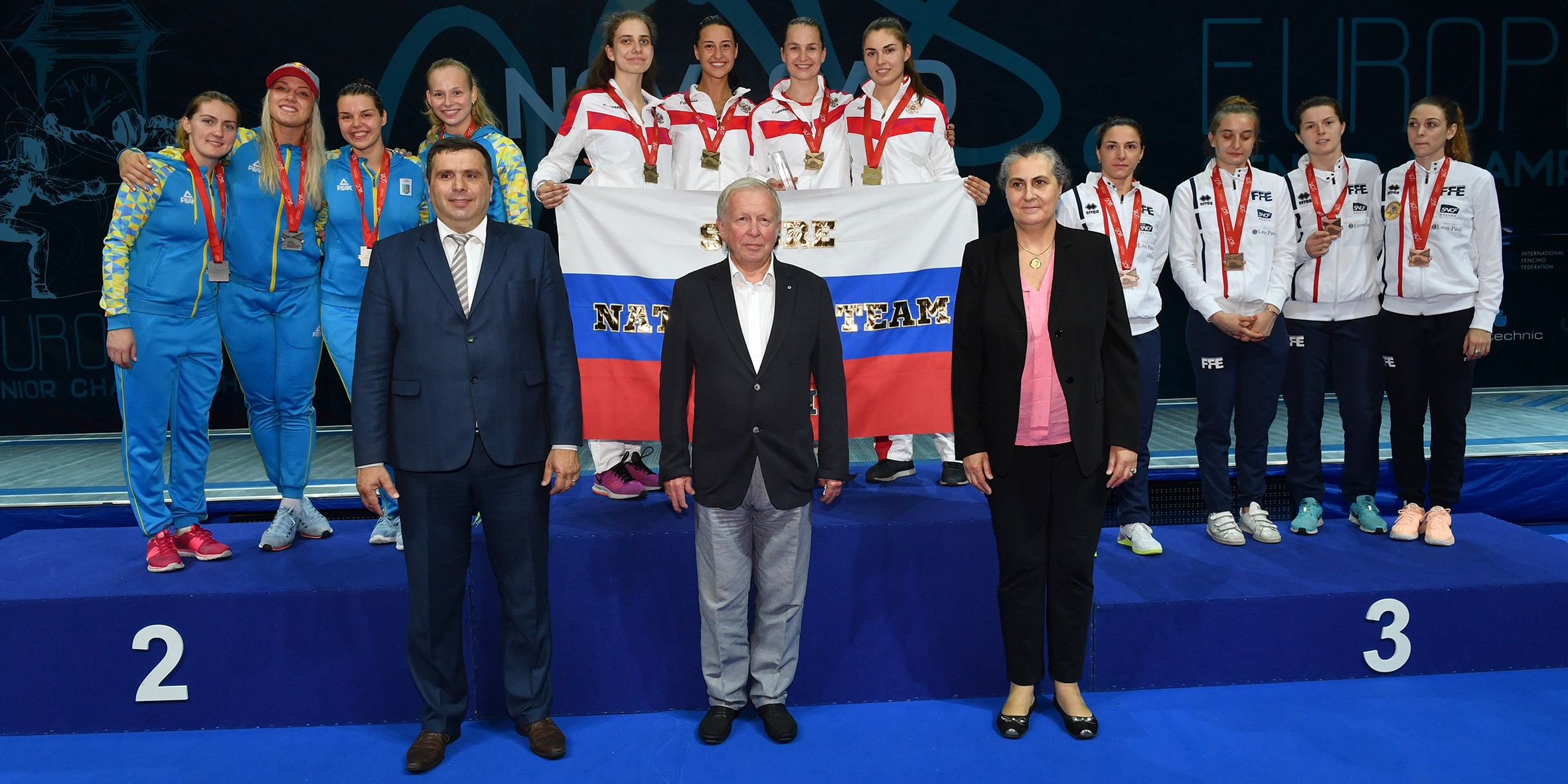 In women's sabre, Russia was victorious over Ukraine in the final, defeating them with a 45-30 score. Ukraine and Russia both had close semi-final matches, with Ukraine defeating Italy, 45-42, and Russia beating France, also 45-42. For the bronze medal, France overtook Italy by a single touch, winning with a 45-44 final score.
The overall top-eight ranking for men's team foil at the European Championships includes Russia (gold), Italy (silver), Poland (bronze), France, Germany, Ukraine, Great Britain and Belarus.
The top-eight rankings from women's team sabre include Russia (gold), Ukraine (silver), France (bronze), Italy, Spain, Poland, Hungary and Germany.
Full results may be found here for the men's and here for the women's events. The official Web site for the Novi Sad Senior European Fencing Championships may be found here.