NOVI SAD, Serbia, June 18, 2018—German fencer Max Hartung successfully defended his European Championship title for the second year in a row, winning the gold medal in men's sabre. It was the third of six days of the 2018 European Zonal Fencing Championships in Novi Sad, Serbia, and the women's individual epee gold went to Estonia's Katrina Lehis, a career-best win. More than 160 fencers participated in the two events, taking place at the Novi Sad SPC Vojvodina "SPENS" Sports Center.
Hartung faced Russian Kamil Ibragimov in the final men's individual sabre match, winning with a 15-12 score. Ibragimov beat his teammate, Dmitriy Danilenko in the semi-final, 15-9, while Hartung narrowly overcame Georgia's Sandro Bazadze, 15-14. In the quarter-finals, Hartung also had a one-point 15-14 win over two-time Olympic gold medallist from Hungary, Aron Szilagyi.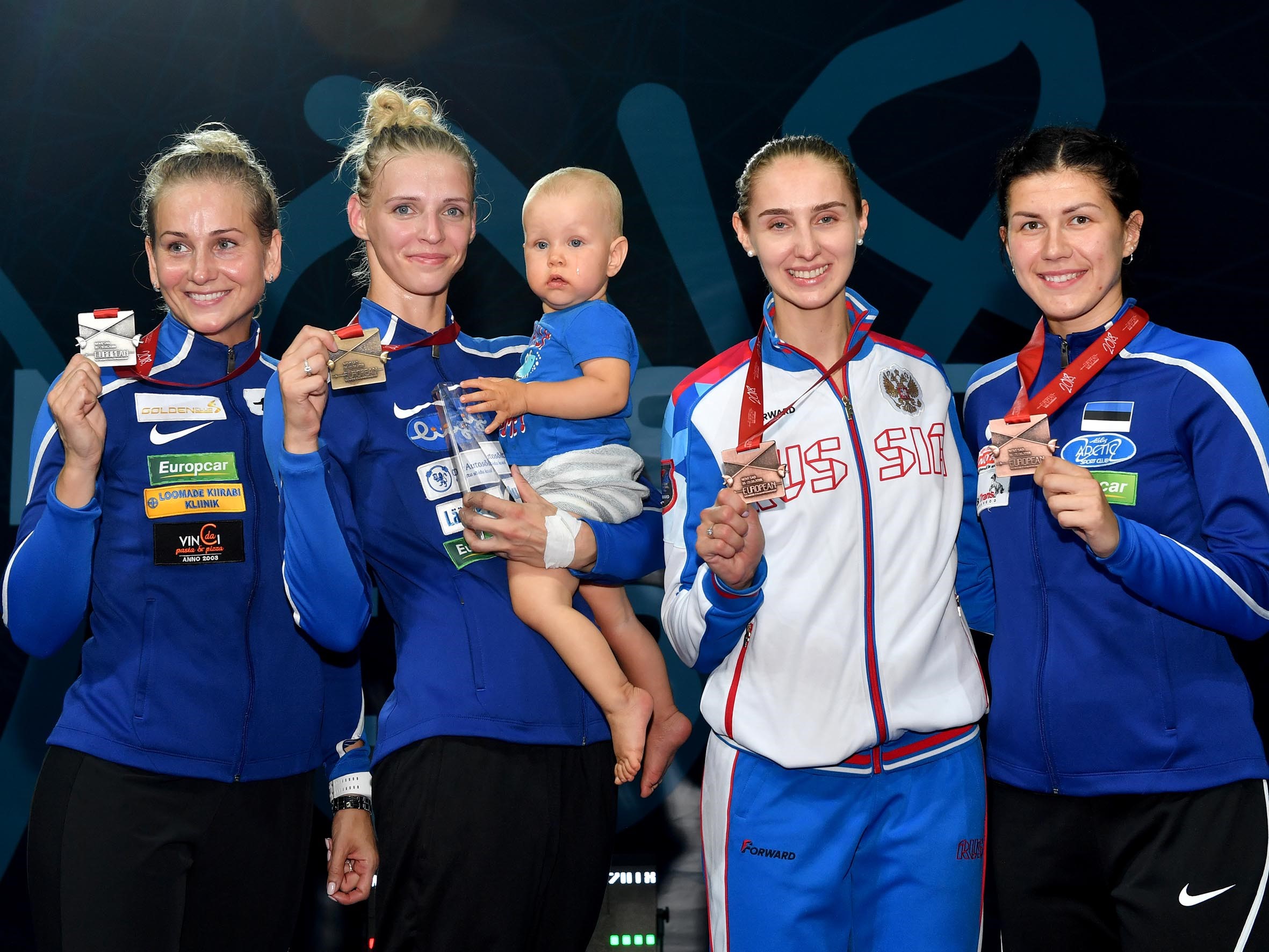 In women's individual epee, Estonia took three of the four medals, with Katrina Lehis defeating her teammate, Kristina Kuusk, in the final by a point, 15-14. Kuusk beat Estonian World Champion Julia Beljajeva in the semi-final round, 15-7, and Lehis overtook Russian Violetta Kolobova in another close round, 14-13. Kolobova won the European Zonal title last year. Notably, top-ranked and Olympic gold medallist from Hungary, Emese Szasz-Kovacs, went out to two-time Italian World Champion Rossella Fiamingo in the round of 32 with a 15-14 score; Fiamingo then lost in the next round to Romanian Ana Maria Popescu, 15-12.

The overall top-eight ranking for men's individual sabre at the European Championships includes Max Hartung (GER, gold), Kamil Ibragimov (RUS, silver), Sandro Bazadze (GEO, bronze), Dmitriy Danilenko (RUS, bronze), Aron Szilagyi (HUN), Tom Seitz (FRA), Oleksiy Statsenko (UKR) and Luca Curatoli (ITA).

The top-eight rankings from individual women's epee include Katrina Lehis (EST, gold), Kristina Kuusk (EST, silver), Julia Beljajeva (EST, bronze), Violetta Kolobova (RUS, bronze), Olena Kryvytska (UKR), Ana Maria Popescu (ROU), Ewa Nelip (POL) and Renata Knapik-Miazga (POL).

Full results may be found here for the men's and here for the women's events. The official Web site for the Novi Sad Senior European Fencing Championships may be found here.