NOVI SAD, Serbia, June 16, 2018—Russia has taken both gold medals in the opening night of the 2018 Senior European Fencing Championships in Novi Sad, Serbia. World Champion Alexey Cheremisinov won the individual men's foil event, while two-time World Champion and Olympic silver medallist Sofya Velikaya was victorious in individual women's sabre. The two events together featured nearly 150 top fencers from the European zone of the International Fencing Federation (FIE). The Championships take place over six days at the Novi Sad SPC Vojvodina "SPENS" Sports Center.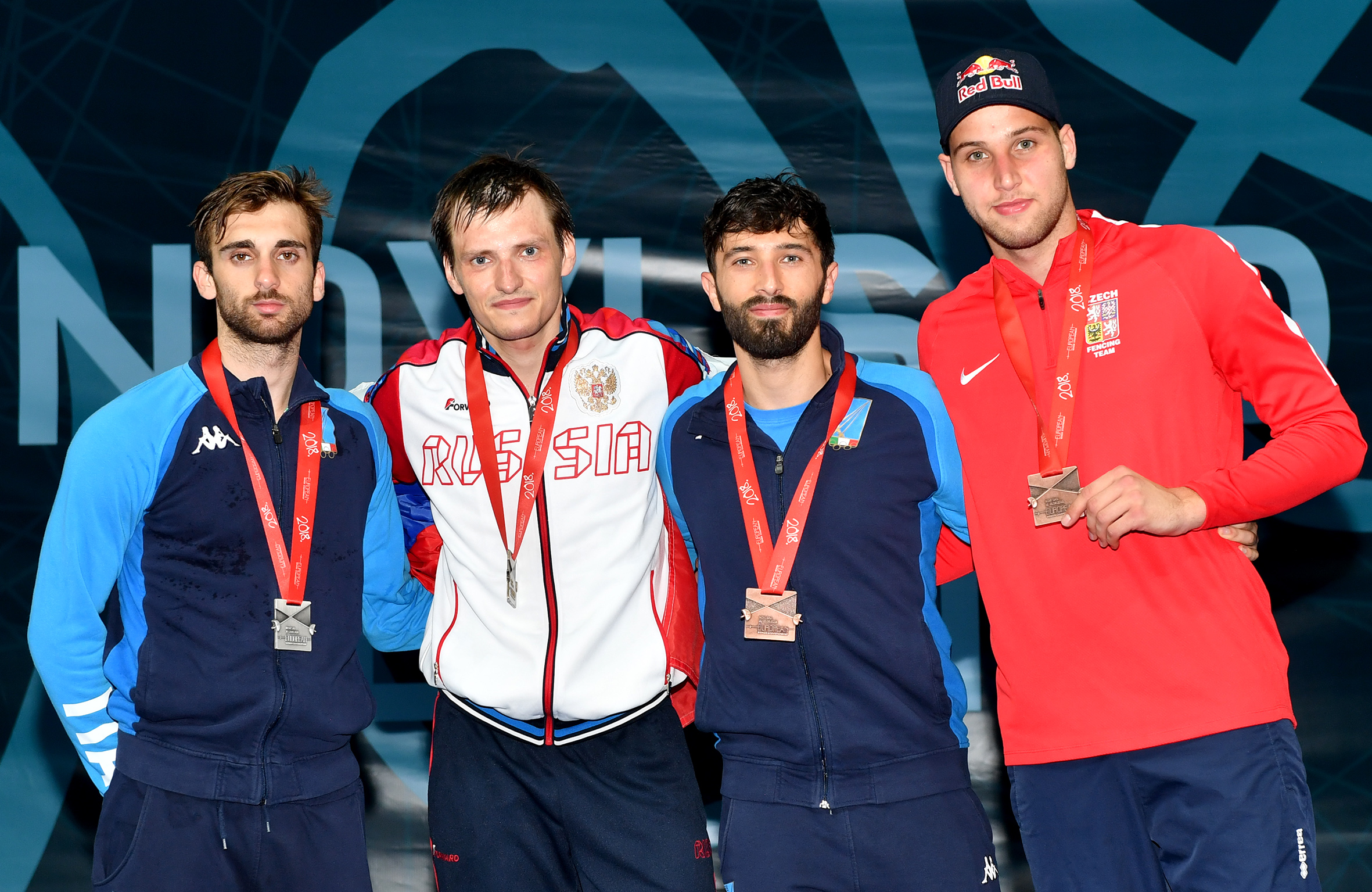 Cheremisinov faced Italy's Olympic and European champion, Daniele Garozzo, in the final men's foil match, winning by a single touch, 15-14. The Italian defeated Czech Republic fencer Alexander Choupenitch in the semi-final, 15-11, while Cheremisinov won over Italy's Giorgio Avola, 15-12. Notably, the Russian also beat Italian World Champion Andrea Cassara in the quarter-finals, 15-12.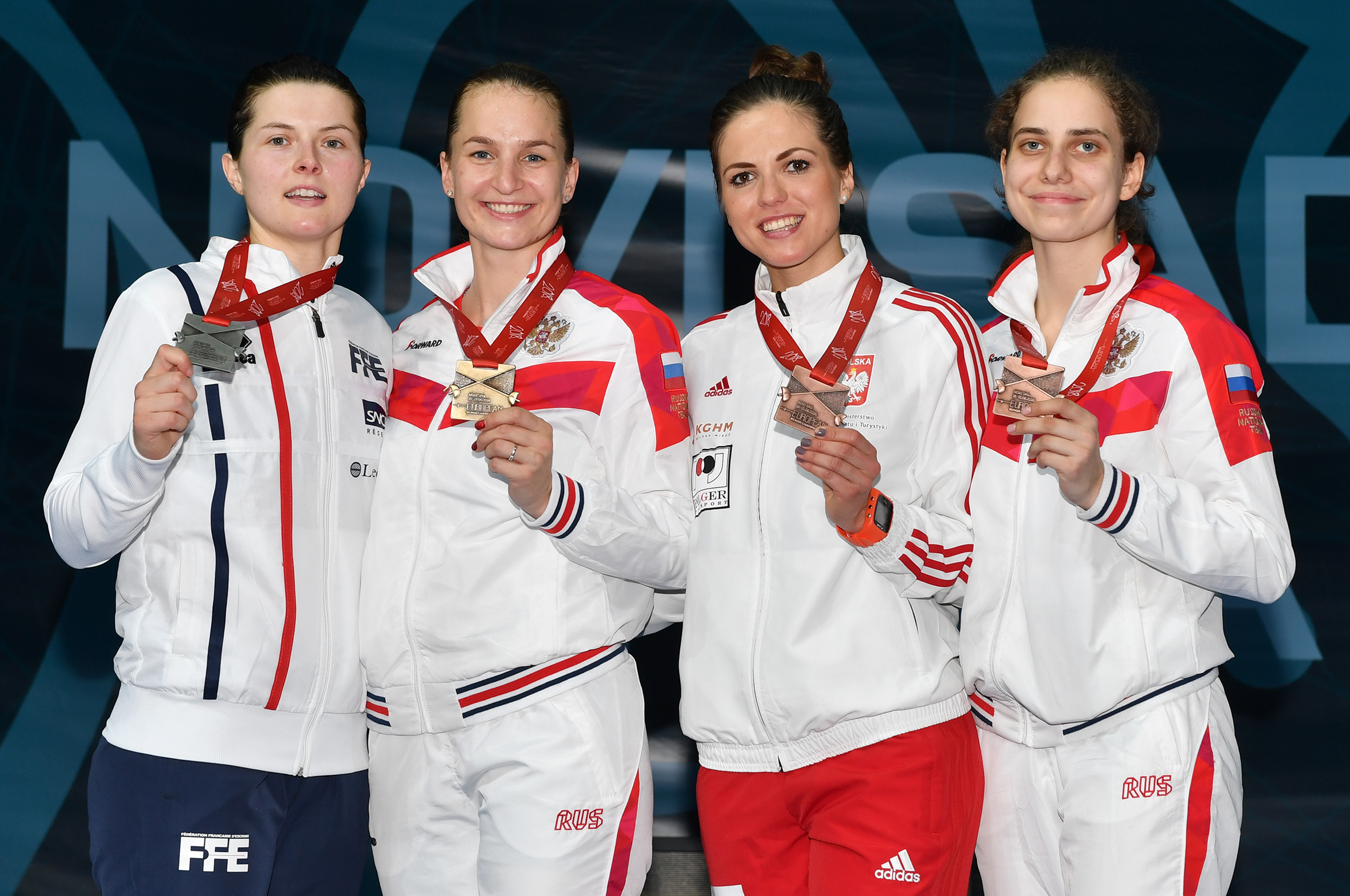 In the women's sabre gold match, Russian two-time World Champion and Olympic silver medallist Sofya Velikaya fenced the world number three French fencer Cecilia Berder, winning with a 15-10 final score. In the semi-final, Velikaya beat Poland's Marta Puda, 15-6, while Berder overcame Russia's Svetlana Sheveleva, 15-9.
The overall ranking for men's individual foil at the European Championships includes Alexey Cheremisinov (RUS, gold), Daniele Garozzo (ITA, silver), Alexander Choupenitch (CZE, bronze), Giorgio Avola (ITA, bronze), Dmitry Zherebchenko (RUS), Andrea Cassara (ITA), Maxime Pauty (FRA), and Jeremy Cadot (FRA).
The women's individual sabre ranking includes Sofya Velikaya (RUS, gold), Cecilia Berder (FRA, silver), Marta Puda (POL, bronze), Svetlana Sheveleva (RUS, bronze), Araceli Navarro (ESP), Bianca Pascu (ROU), Theodora Gkountoura (GRE), and Alina Komashchuk (UKR).
Full results may be found here for the men's and here for the women's events. The official Web site for the Novi Sad Senior European Fencing Championships may be found here.