CALI, Colombia, May 25-27, 2018—French fencer Yannick Borel took gold at the Cali, Colombia Epee Grand Prix in the men's event, his second Grand Prix title. Olympic gold medallist Emese Szasz-Kovacs of Hungary won the women's competition, her fifth Grand Prix win including this same event last year in Bogota. Taking place in Cali's Pacific Valley Events Centre, more than 230 fencers participated in this final Grand Prix of a nine-event series in the International Fencing Federation (FIE) 2017-2018 FIE competitive season.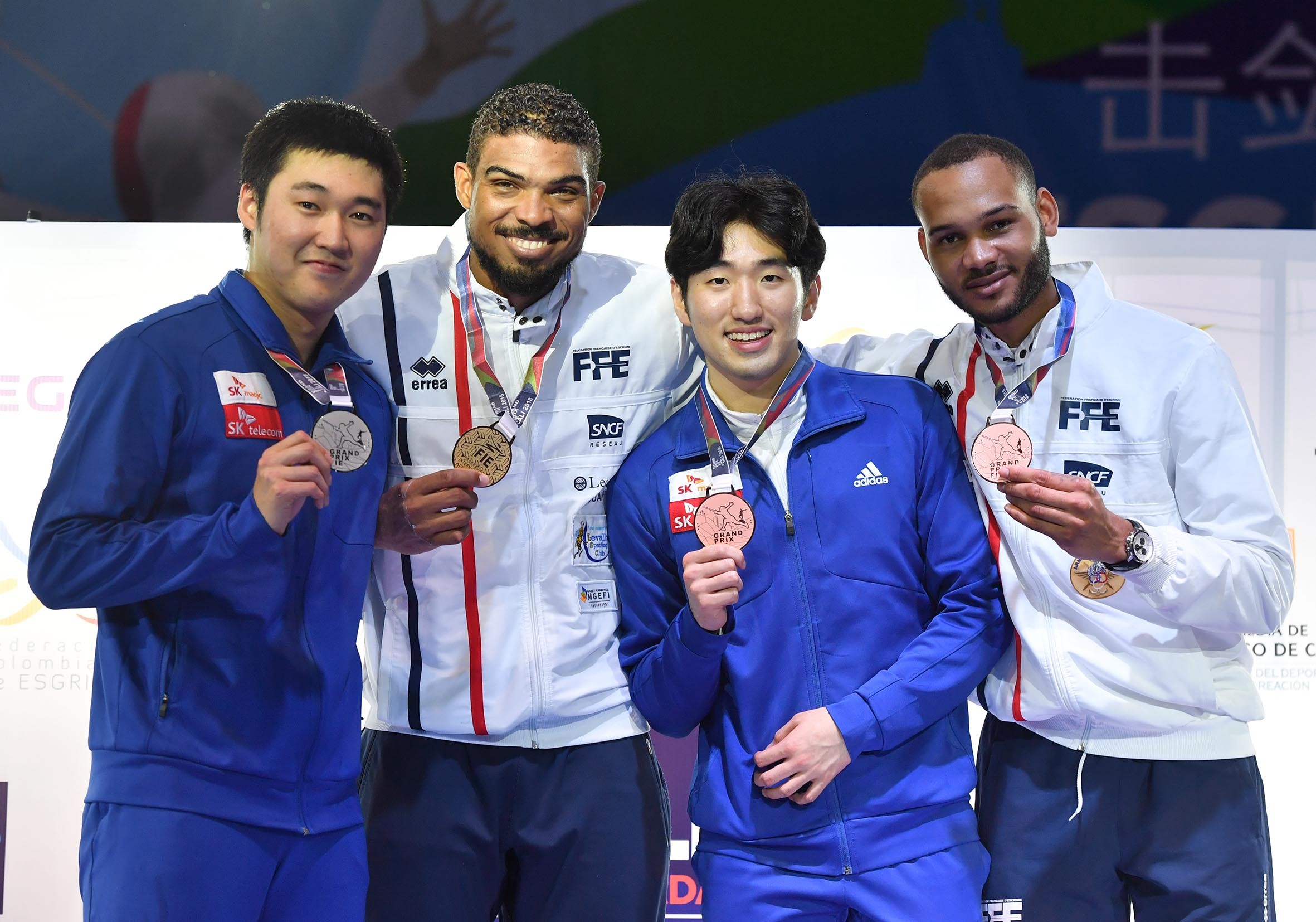 In the final men's match, 13th-ranked Borel defeated 109th-ranked Korean Byeungchan Jung, 15-10, for whom this was a career-best finish. Jung faced France's Daniel Jerent in the semi-final, winning 15-11, while Borel overcame Korean Olympic gold medallist Sangyoung Park by a touch, 15-14. Jerent also narrowly beat second-ranked Ukrainian Bogdan Nikishin in the quarter-final, 15-14, and Borel took-out fourth-ranked Swiss fencer Max Heinzer in the same round, 15-9.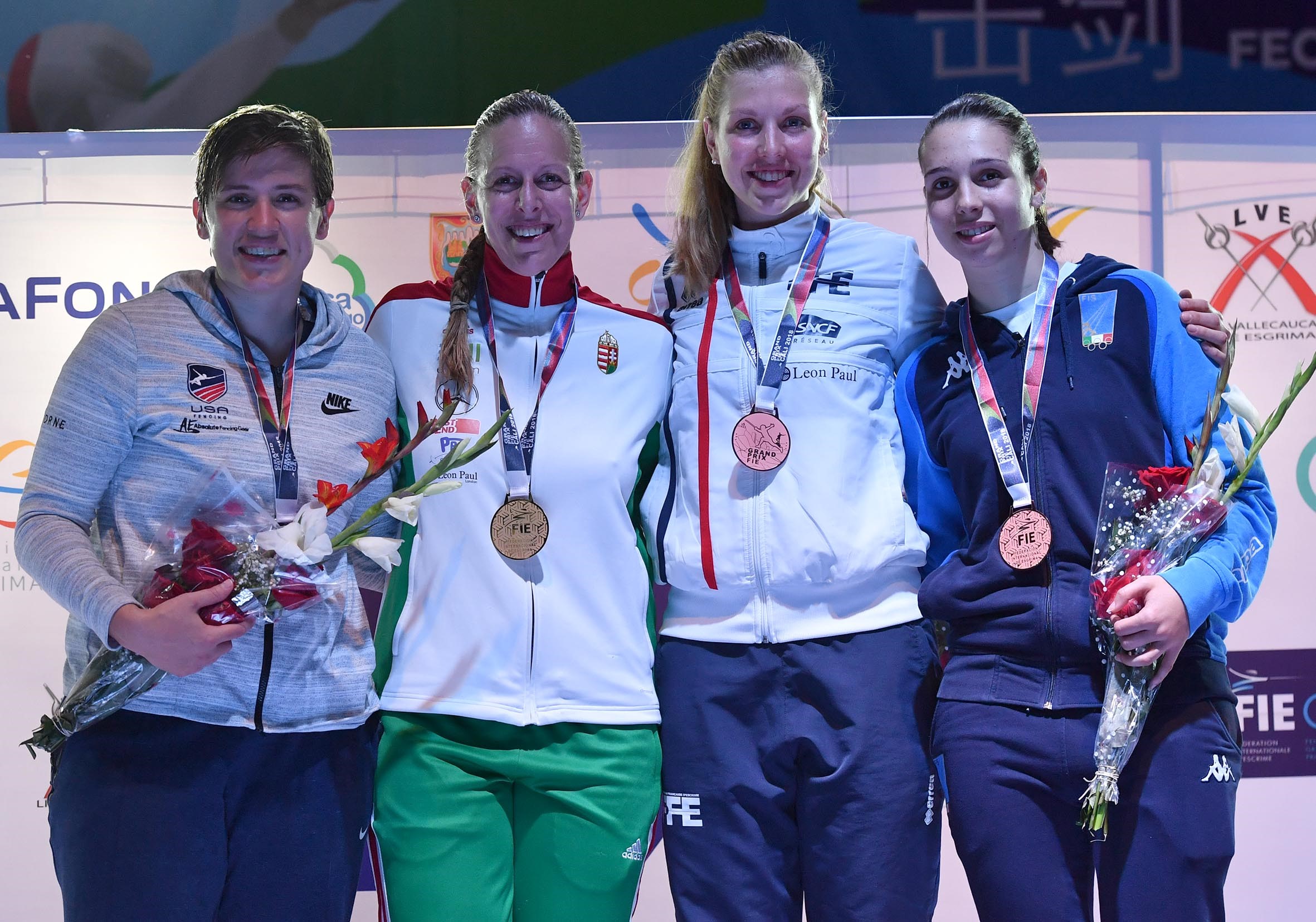 Top-ranked Szasz-Kovacs faced USA's 26th-place Courtney Hurley in the final, finishing with a 15-11 score. Hurley defeated France's Auriane Mallo in the semi-final, 15-9, and Szasz-Kovacs was victorious over Italy's Federica Isola, 15-10, for whom this was a notable best-ever finish, given her 189th-place ranking.
The top-eight in the men's epee event included Yannick Borel (FRA, gold), Byeungchan Jung (KOR, silver), Daniel Jerent (FRA, bronze), Sangyoung Park (KOR, bronze), Bogdan Nikishin (UKR), Max Heinzer (SUI), Jinsun Jung (KOR), and Yulen Pereira (ESP).
The top-eight women included Emese Szasz-Kovacs (HUN, gold), Courtney Hurley (USA, silver), Federica Isola (ITA, bronze), Auriane Mallo (FRA, bronze), Olena Kryvytska (UKR), Young Mi Kang (KOR), Marta Ferrari (ITA), and Hyojung Jung (KOR).
Final results from the 2018 Cali Epee Grand Prix can be found here for the men's and here for the women's events.