MADRID, Spain, May 18-20, 2018—Italian sabre fencer Enrico Berre won the individual men's sabre gold medal at the Madrid World Cup this weekend, along with the Korean men's sabre team winning the team match. More than 200 fencers and 26 teams competed in the event, which took place at the City's GO Fit Centro Deportivo Vallehermoso.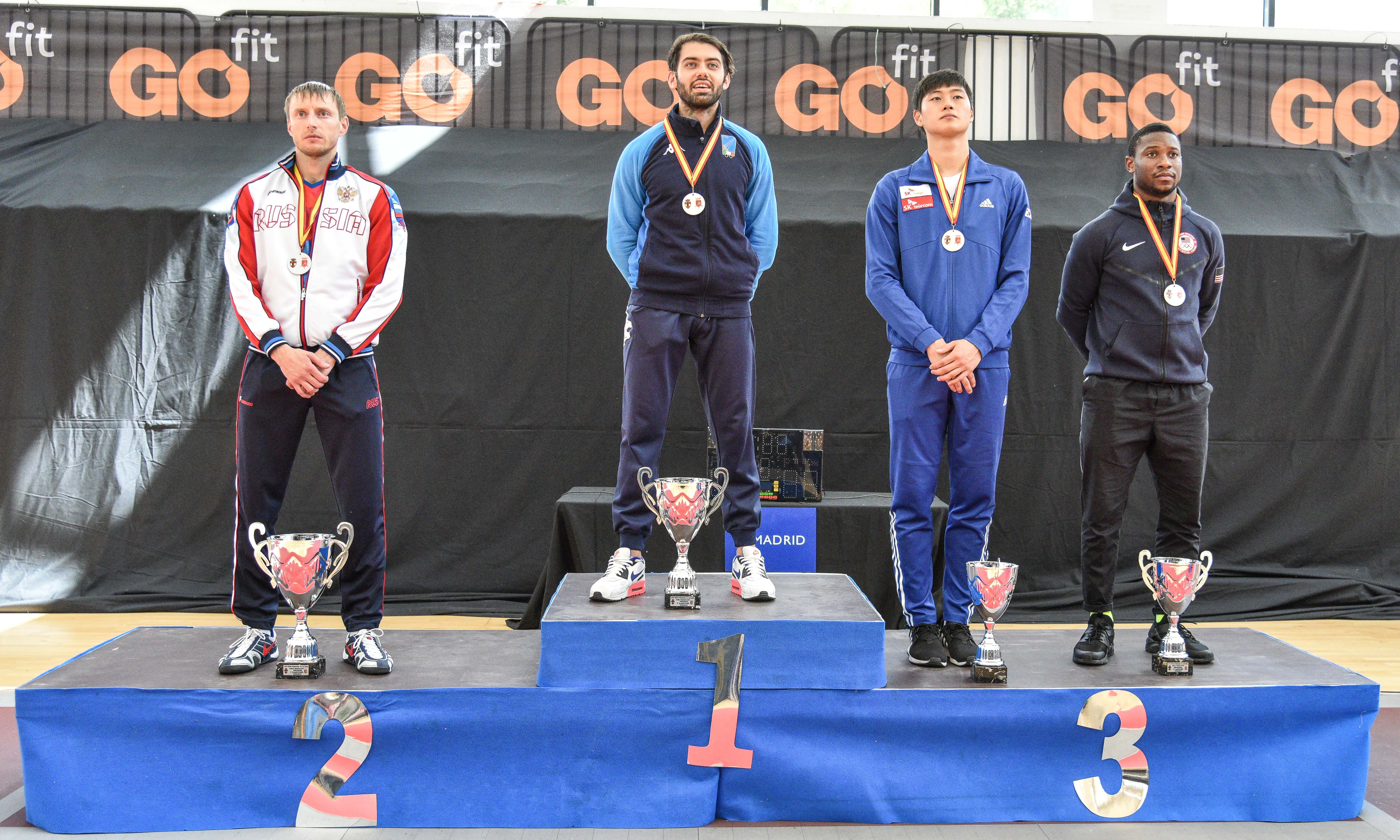 Berre defeated Russian World Champion Veniamin Reshetnikov in the final match of the individual event, 15-11. Reshetnikov narrowly overtook second-ranked Korean Sanguk Oh in the semi-final, 15-14, while Berre had the same score against USA's Daryl Homer in the same round. Notably, Berre also beat top-ranked Korean Bongil Oh in the round of 32, 15-11.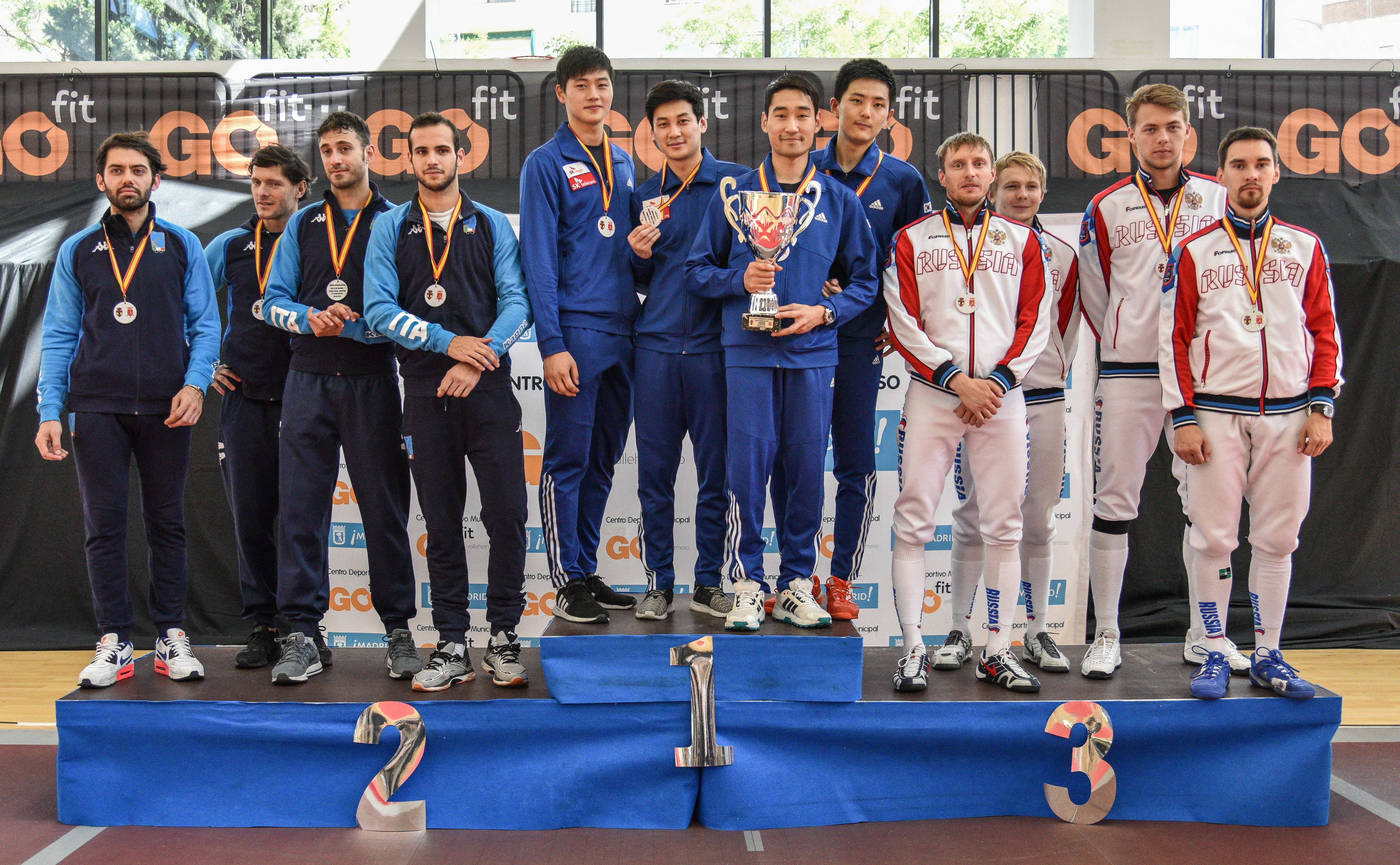 In the men's team sabre event, Korea took gold over Italy, 45-41, in the final match. In the semi-finals, Italy beat Hungary, 45-35, while Korea took out Russia, 45-32. Russia took home the bronze, overcoming Hungary, 45-35.
The top-eight overall individual men's sabre ranking from the Madrid World Cup include Enrico Berre (ITA, gold), Veniamin Reshetnikov (RUS, silver), Daryl Homer (USA, bronze), Sanguk Oh (KOR, bronze), Eli Dershwitz (USA), Vincent Anstett (FRA), Kamil Ibragimov (RUS), and Konstantin Lokhanov (RUS).
The top-eight men's sabre team rankings place Korea (gold) first, followed by Italy (silver), Russia (bronze), Hungary, Germany, USA, France, and Iran.
Full results for the individual competition can be found here, and results for the team event are here.