SHANGHAI, China, May 18-20, 2018—Richard Kruse of Great Brtain and Inna Deriglazova of Russia both took gold medals this weekend at the 2018 Shanghai Foil Grand Prix. The event took place at the City's Jing'an Sports Center, drawing more than 325 international men's and women's foilists. It is the eighth of nine Grand Prix events in the International Fencing Federation's 2017-2018 competition season.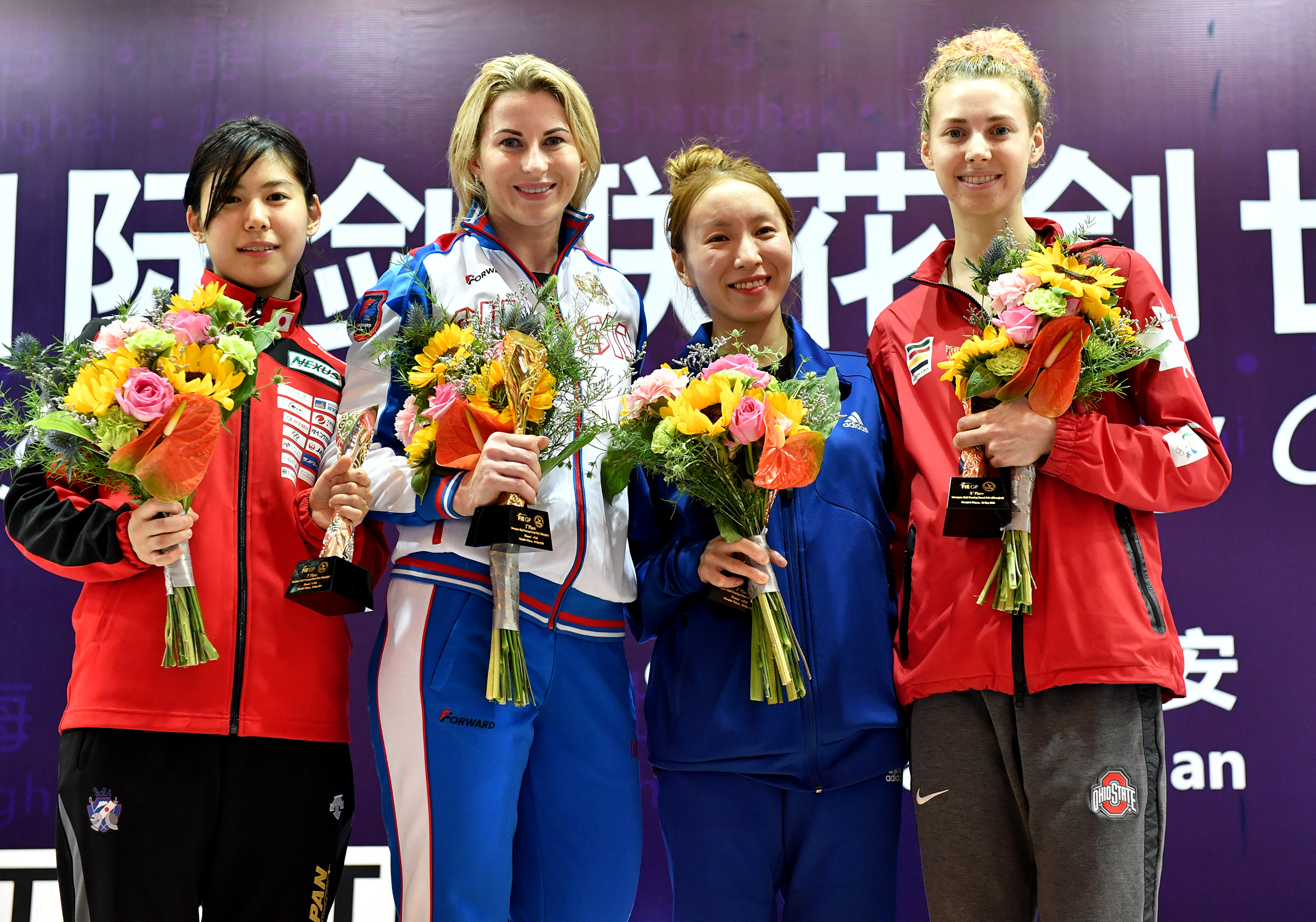 In the women's event, Russian Olympic gold medallist and two-time World Champion Inna Deriglazova beat Japan's Karin Miyawaki in the final match, 15-6. For Miyawaki, it was a career-best finish, and to reach the gold-medal round she overcame Canada's Eleanor Harvey in the semi-final, 15-11, and second-ranked Italian Alice Volpi in the quarter-finals, 15-13. The top-ranked Deriglazova took-on Korea's Song Oh Chae in the semi-final, winning with a 15-11 score.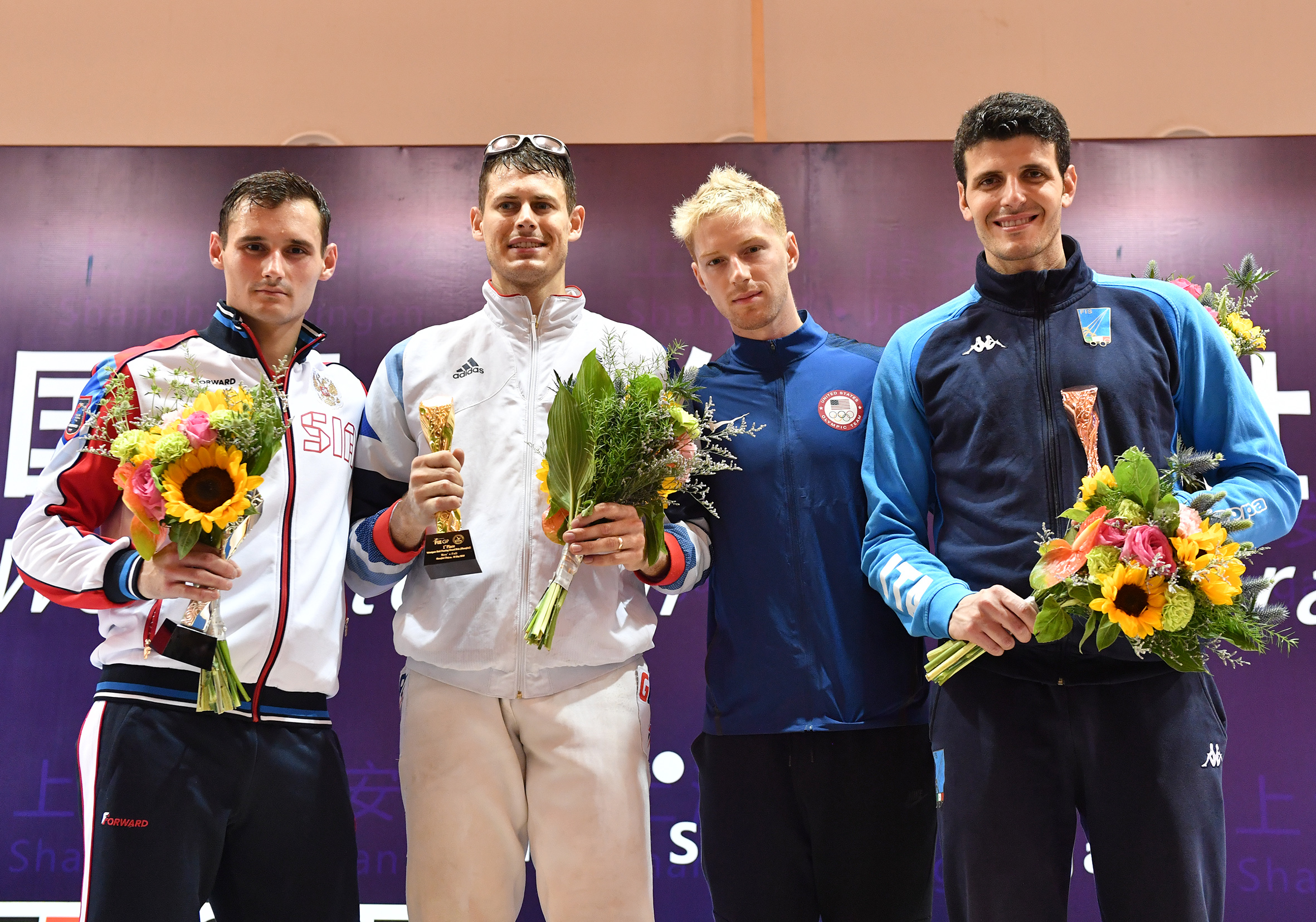 In the men's foil competition, British fencer Richard Kruse repeated his Shanghai victory, having won this same event last year. Kruse defeated third-ranked Russian Timur Safin in the final, 15-13, after beating Italian World Champion Andrea Cassara in the semi-final match by a single point, 15-14. In the other semi-final, Safin took-out top-ranked USA fencer Race Imboden, 15-10.
The top-eight in the Shanghai women's event included Inna Deriglazova (RUS, gold), Karin Miyawaki (JPN, silver), Song Oh Chae (KOR, bronze), Eleanor Harvey (CAN, bronze), Alice Volpi (ITA), Ines Boubakri (TUN), Leonie Ebert (GER), and Jacqueline Dubrovich (USA).
The top-eight men's finalists from Shanghai include Richard Kruse (GBR, gold), Timur Safin (RUS, silver), Andrea Cassara (ITA, bronze), Race Imboden (USA, bronze), Gerek Meinhardt (USA), Edoardo Luperi (ITA), Francesco Trani (ITA), and Carlos Llavador (ESP).
Final results from the 2018 Shanghai Men's & Women's Foil Grand Prix can be seen here for the women, and here for the men.