PARIS, France, May 11-13, 2018—Two-time World Champion Estonian fencer Nikolai Novosjolov took gold at the Challenge SNCF Reseau Men's Epee World Cup in Paris, along with Team Hungary winning the team event. The competition, which took place at the Stade Pierre de Coubertin, attracted more than 325 men's epee fencers and 35 teams from around the world.
Novosojolov beat second-ranked Ukrainian Bogdan Nikishin in the final round, 15-13. Nikishin overtook Korea's Kyoungdoo Park in the semi-final, 15-9, while Novosjolov beat Bas Verwijlen of the Netherlands, 15-13.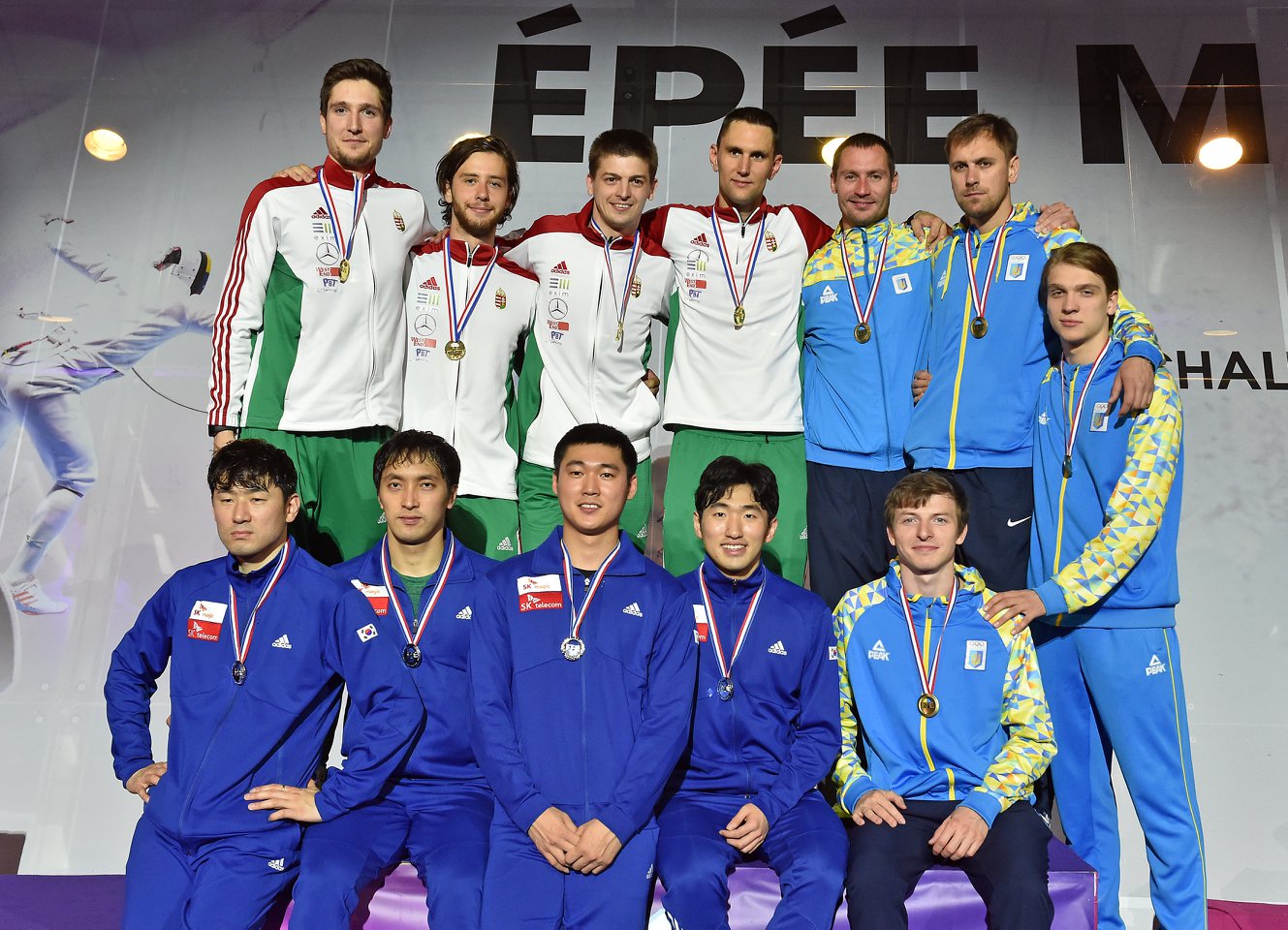 In the men's team event, Hungary won gold in the final match, beating the Korean men's team by a touch, 30-29. Korea overcame Israel in the semi-finals, 45-36, while Hungary defeated Ukraine, 23-21. Ukraine took the bronze medal after winning against Israel, 38-36.
The top-eight overall individual men's epee ranking from the Challenge SNCF Reseau Men's Epee World Cup include Nikolai Novosjolov (EST, gold), Bogdan Nikishin (UKR, silver), Kyoungdoo Park (KOR, bronze), Bas Verwijlen (NED, bronze), Andrea Santarelli (ITA), Curtis McDowald (USA), Daniel Berta (HUN), and Byeungchan Jung (KOR).
The top-eight men's epee team rankings place Hungary first (gold), followed by Korea (silver), Ukraine (bronze), Israel, France, Czech-Republic, China, and Switzerland.
Full results for the individual competition can be found here, and results for the team event are here.