DUBAI, UAE, May 4-6, 2018—Chinese fencer Yiwen Sun took top honours this weekend in the United Arab Emirates at the Women's Epee World Cup, competing in a field of nearly 200 top-ranked international female athletes. The USA women's fencers also won gold in the team event, with 24 teams competing. The event took place at the Shabab Al Ahli Club in Dubai.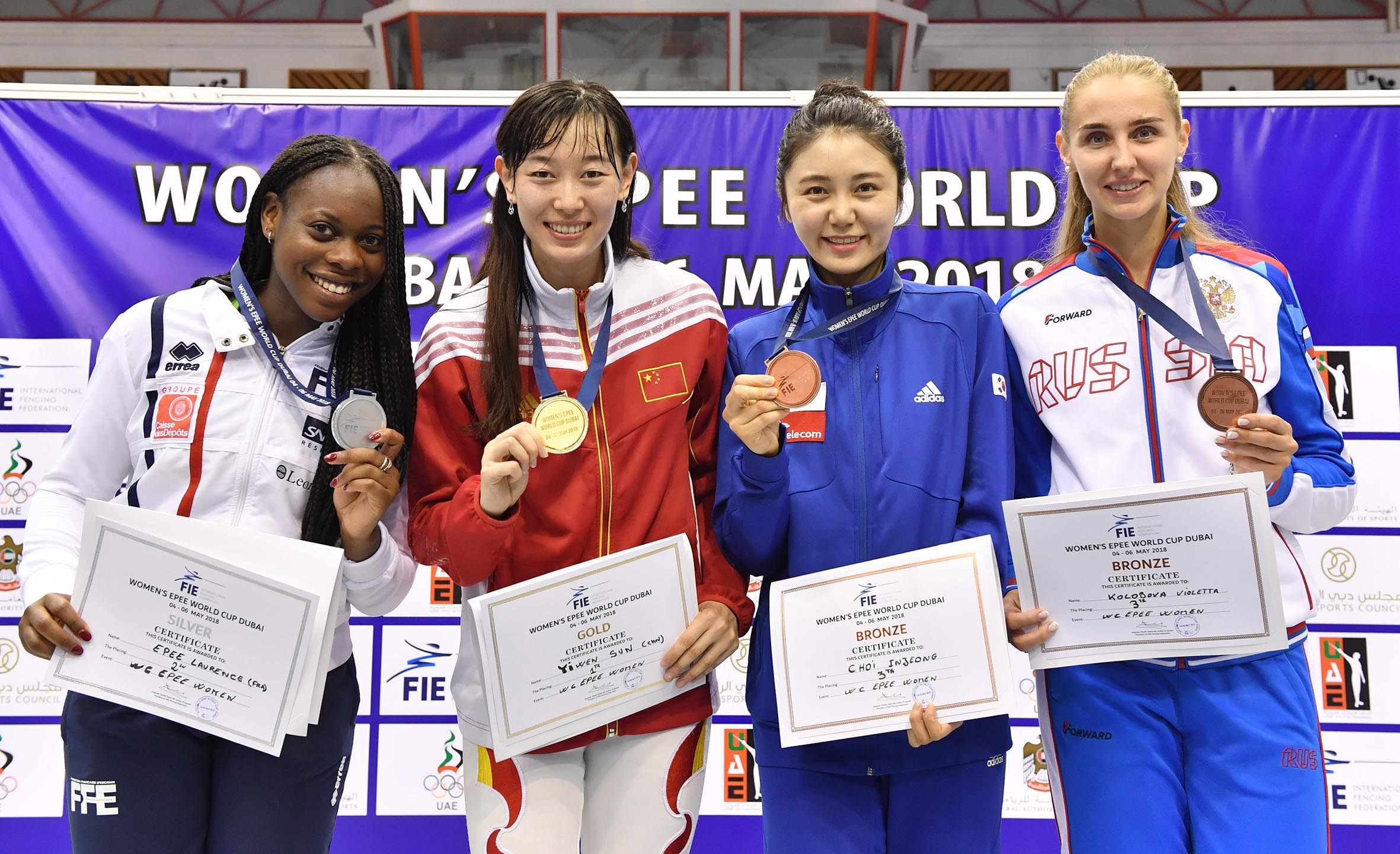 Sun fenced the final match in the individual competition against France's Laurence Epee, winning with a 15-9 score. Epee beat Russia's Violetta Kolobova in the semi-final, 15-11, while Sun took out Korea's Injeong Choi, also with a 15-11 score. Notably, Sun defeated first-ranked and Olympic gold medallist Emese Szasz-Kovacs of Hungary in the quarter-finals, 15-12.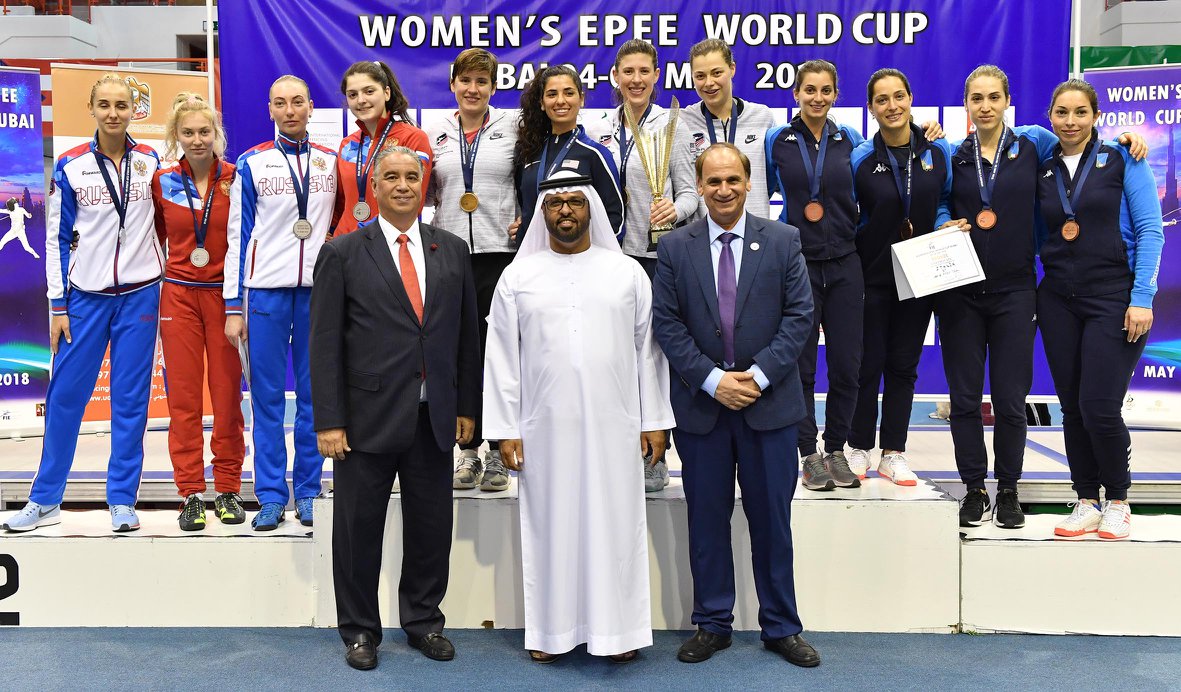 In the women's team event, the USA narrowly overcame Russia in the gold-medal round, 29-28. Russia beat Italy in the semi-final, 29-22, while USA beat France, 42-36. Italy took home the bronze medal, winning over France in the third-place round, 45-35.
The top-eight individual finishers for the Dubai Women's Epee World Cup included Yiwen Sun (CHN, gold), Laurence Epee (FRA, silver), Injeong Choi (KOR, bronze), Violetta Kolobova (RUS, bronze), Emese Szasz-Kovacs (HUN), Mingye Zhu (CHN), Giulia Rizzi (ITA), and Coraline Vitalis (FRA).
The eight winning teams included USA (gold), Russia (silver), Italy (bronze), France, Korea, Hong Kong, Poland, and China.
Full results for the individual competition can be found here, and results for the team event are here.