VERONA, Italy, April 8, 2018—The eighth day of competition at the 2018 Junior and Cadet Fencing World Championships in Verona, Italy, featured individual men's and women's cadet foil at the City's Cattolica Center. Combined, the events had more than 250 international competitors.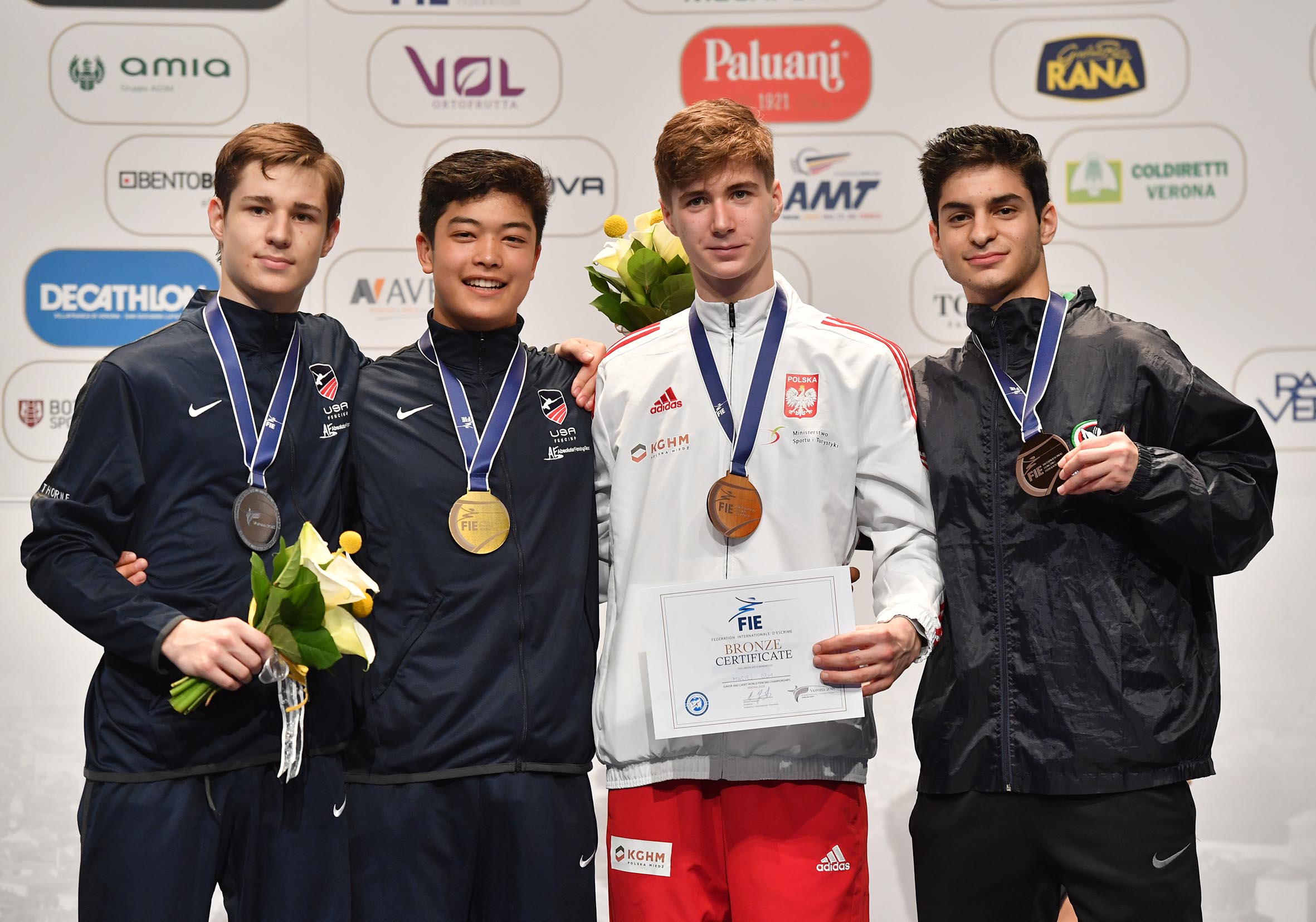 In cadet men's foil, USA had both fencers in the final match, with Kenji Bravo overcoming his teammate, Marcello Olivares, 15-11, to win gold. Olivares defeated Poland's Maciej Bem in the semi-final, 15-8, while Bravo took out Mexico's Diego Cervantes, 15-9.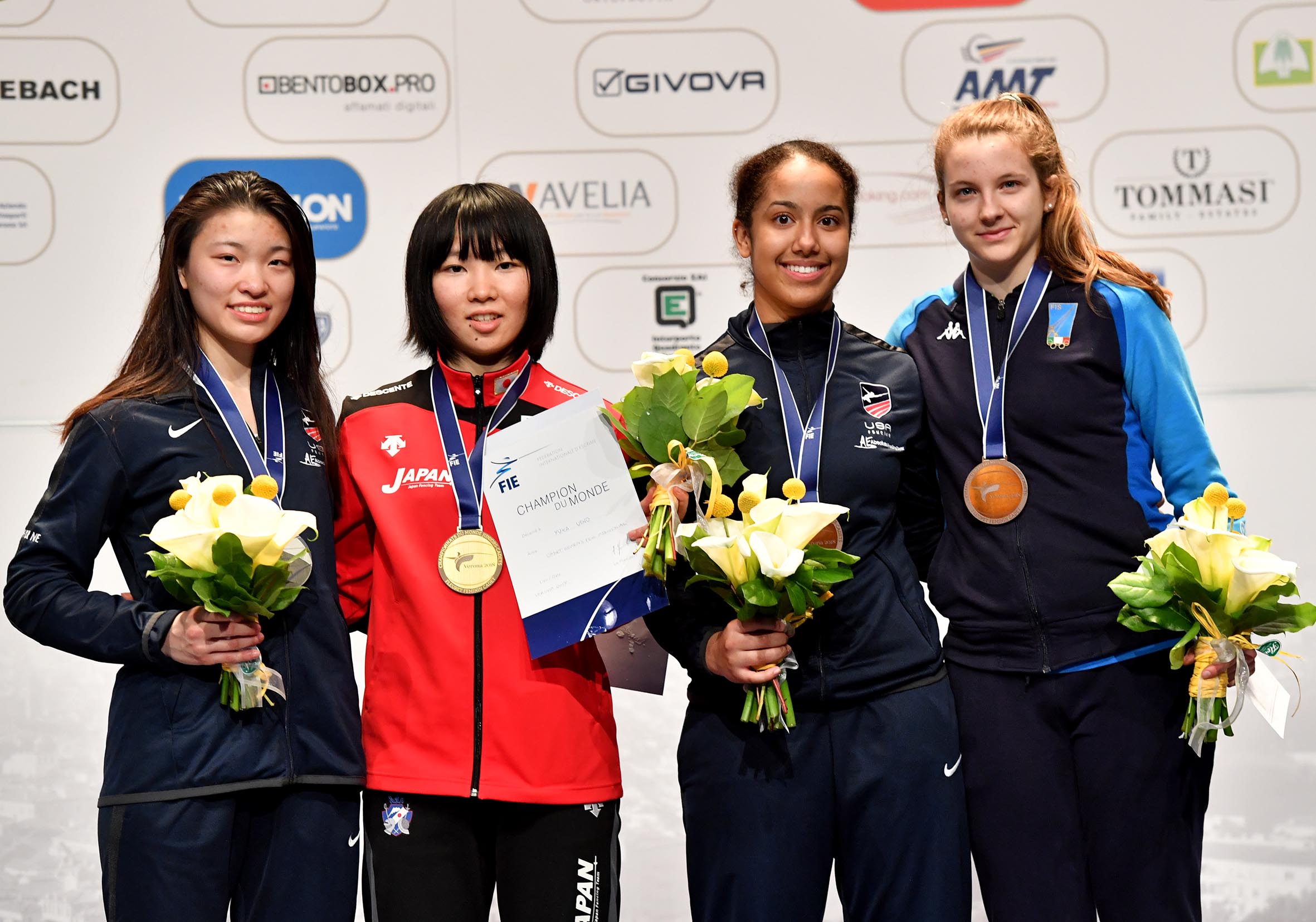 In cadet women's foil, Japan's Yuka Ueno took her second gold medal in two days, after winning last night's individual junior women's foil event. This evening, she defeated USA's May Tieu in the final, 14-7. In the semi-final, Ueno faced Italy's Martina Favaretto, winning after her opponent had to withdraw for medical reasons; Ueno also fenced and beat the Italian girl in last night's junior final. Tieu defeated her teammate, Delphine Devore, 15-8, in the other semi-final.
The top eight in men's cadet foil include Kenji Bravo (USA, gold), Marcello Olivares (USA, silver), Maciej Bem (POL, bronze), Diego Cervantes (MEX, bronze), Filippo Macchi (ITA), Jie Xu (CHN), Armand Spichiger (FRA), and Hei Pak Chan (HKG).
The top eight in women's cadet foil include Yuka Ueno (JPN, gold), May Tieu (USA, silver), Delphine Devore (USA, bronze), Martina Favaretto (ITA, bronze), Yukino Tosa (JPN), Joy Christelle Ko (HKG), Rebeca Candescu (ROU), and Lauren Scruggs (USA).
Final results can be found here for men and here for women.
Tomorrow, the men's and women's junior team foil competition will take place.
Follow the livestream events each day on the YouTube FIE Fencing Channel.
#Verona2018