VERONA, Italy, April 7, 2018—The seventh day of competition at the 2018 Junior and Cadet Fencing World Championships in Verona, Italy, featured men's and women's individual junior foil at the Cattolica Center. More than 330 international junior fencers participated in today's competition.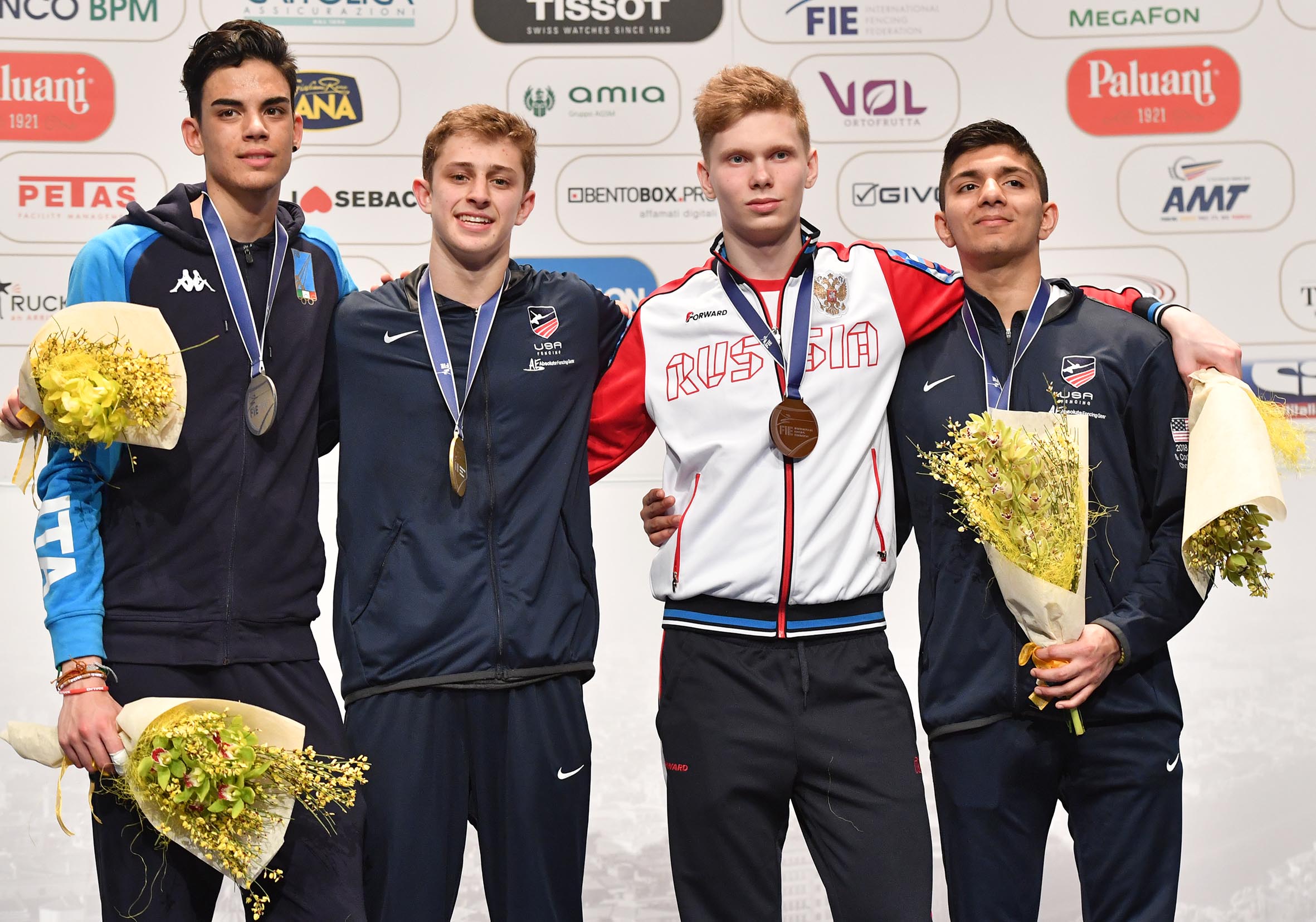 In the junior men's foil event, Nick Itkin of the USA won against home-favored Italian Tommaso Marini, 15-11, in the gold-medal round. Marini beat Russia's Grigoriy Semenyuk in the semi-final, 15-10, while Itkin overcame his teammate, Sidarth Kumbla, 14-13, in the same round.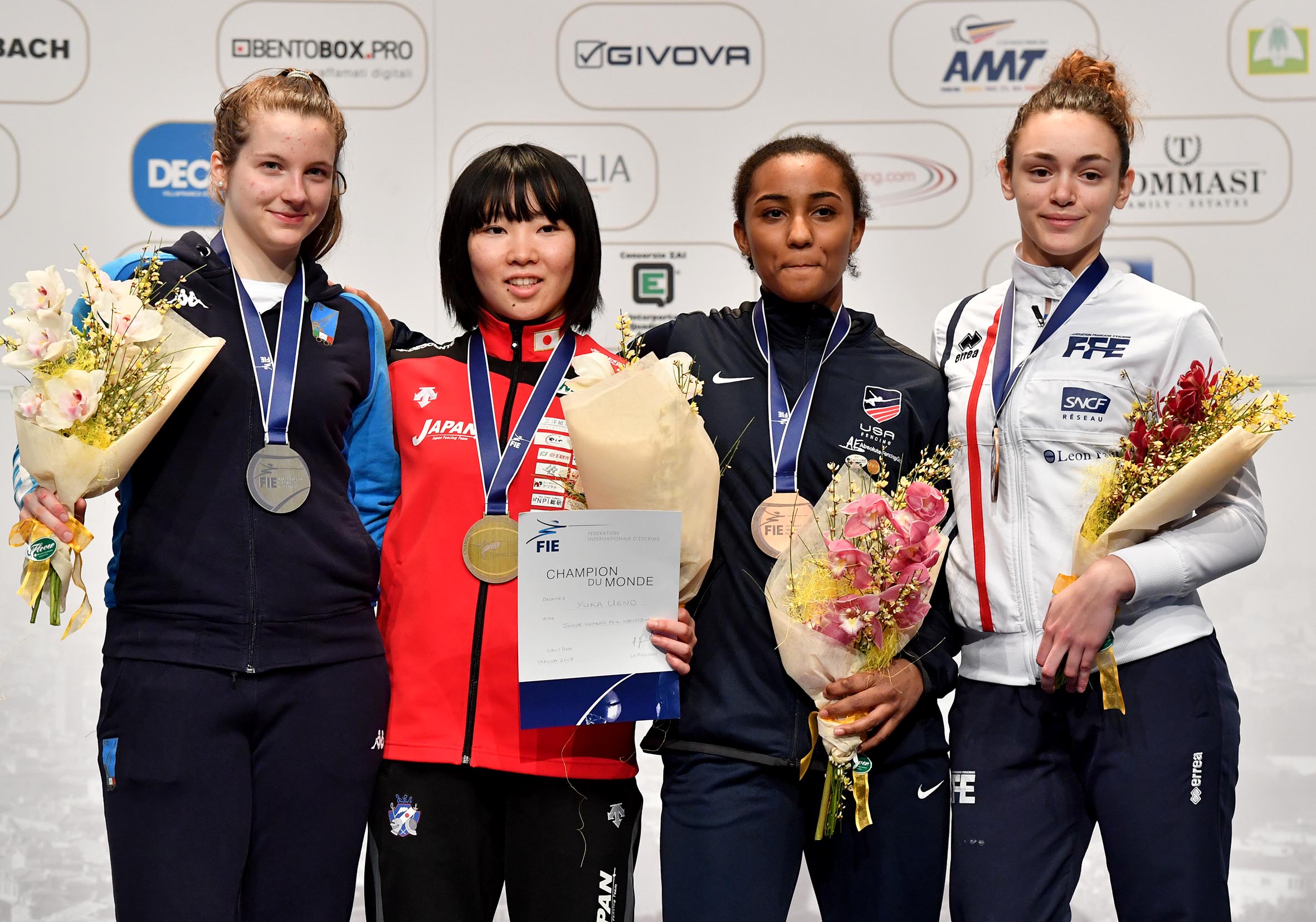 In junior women's foil, Japan's Yuka Ueno scored a come-from-behind victory over Italian Martina Favaretto to win the gold medal by a single touch, 15-14. Favaretto beat USA's Lauren Scruggs in the semi-final, 15-11, and Ueno defeated France's Eva Lacheray, 15-12.
The top eight in men's junior foil include Nick Itkin (USA, gold), Tommaso Marini (ITA, silver), Sidarth Kumbla (USA, bronze), Grigoriy Semenyuk (RUS, bronze), Pierre Loisel (FRA), Kirill Borodachev (RUS), Yuto Ueno (JPN), and Kenta Suzumura (JPN).
The top eight in women's junior foil include Yuka Ueno (JPN, gold), Martina Favaretto (ITA, silver), Eva Lacheray (FRA, bronze), Lauren Scruggs (USA, bronze), Sylvie Binder (USA), Marta Ricci (ITA), Jane Caulfield (CAN), and Yue Shi (CHN).
Final results can be found here for men and here for women.
Tomorrow, the men's and women's individual cadet foil competition will take place.
Follow the livestream events each day on the YouTube FIE Fencing Channel.
#verona2018