VERONA, Italy, April 5, 2018—The fifth day of competition at the 2018 Junior and Cadet Fencing World Championships in Verona, Italy, featured men's and women's individual cadet sabre at the Cattolica Center. More than 225 fencers took part in the competition.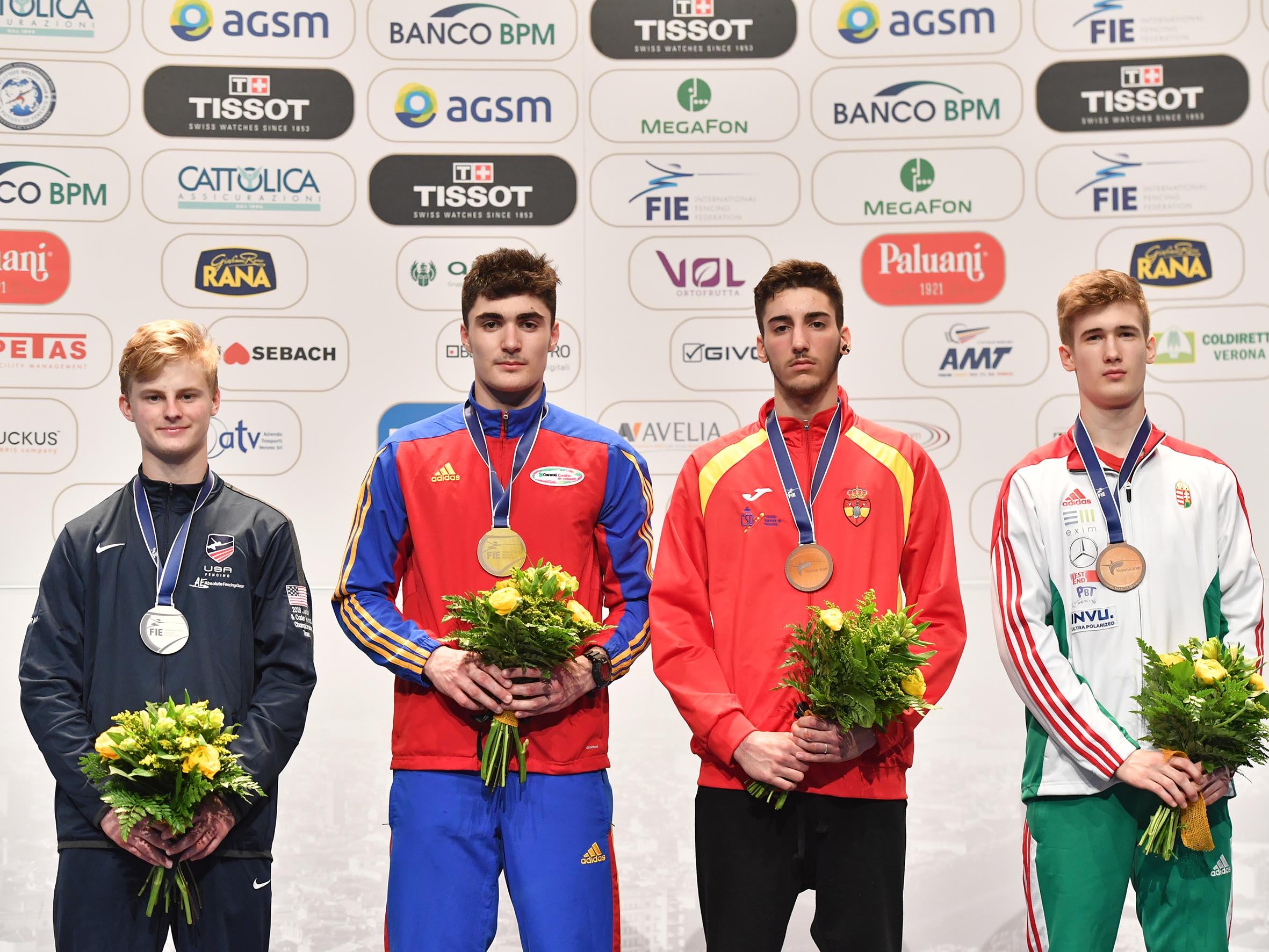 In the cadet men's sabre event, Romanian Andrei Pastin won gold in the final match against USA's Robert Vidovszky, 15-10. Pastin beat Spain's Alonso Santamaria in the semi-final round, 15-11, while Vidovszky took out Hungary's Krisztian Rabb, 15-11.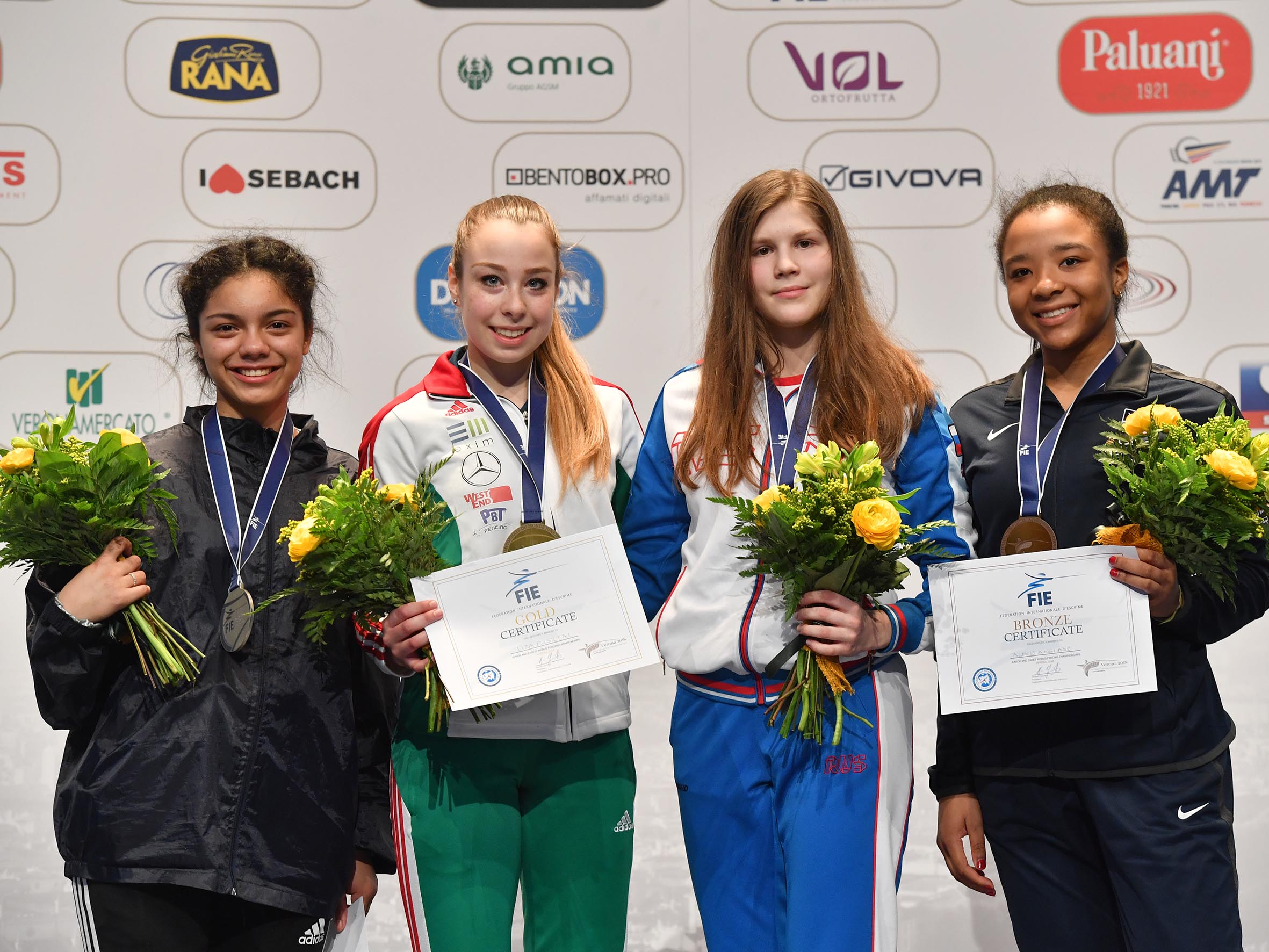 In cadet women's sabre, defending world champion of Hungary, Liza Pusztai, once again took gold in this evening's final against Mexico's Natalia Botello, 15-11. Botello took bronze in the same event last year. Last night, in the junior women's individual sabre event, Botello took silver against Pusztai, who took bronze. In the semi-final, Pusztai defeated Russia's Alina Klyuchnikova, 15-9; the Russian took silver in this event last year against Pusztai. Botello beat USA's Alexis Anglade in the other semi-final, 15-8.
The top eight in men's cadet sabre include Andrei Pastin (ROU, gold), Robert Vidovszky (USA, silver), Krisztian Rabb (HUN, bronze), Alonso Santamaria (ESP, bronze), Kamar Skeete (USA), Samuel Jarry (FRA), Rares Ailinca (ROU), and Antonio Heathcock (GER).
The top eight in women's cadet sabre include Liza Pusztai (HUN, gold), Natalia Botello (MEX, silver), Alexis Anglade (USA, bronze), Alina Klyuchnikova (RUS, bronze), Yoana Ilieva (BUL), Benedetta Taricco (ITA), Valentina Nagy (HUN), and Ho Chee Ma (HKG).
Final results can be found here for men and here for women.
Tomorrow, the men's and women's junior team sabre competition will take place.
Follow the livestream events each day on the YouTube FIE Fencing Channel.
#verona2018