VERONA, Italy, April 4, 2018—Russian sabre fencers scored double gold on the fourth day of competition at the 2018 Junior and Cadet Fencing World Championships in Verona, Italy, in men's and women's individual junior sabre. Nearly 300 junior fencers competed in today's competition, which took place at the City's Cattolica Center.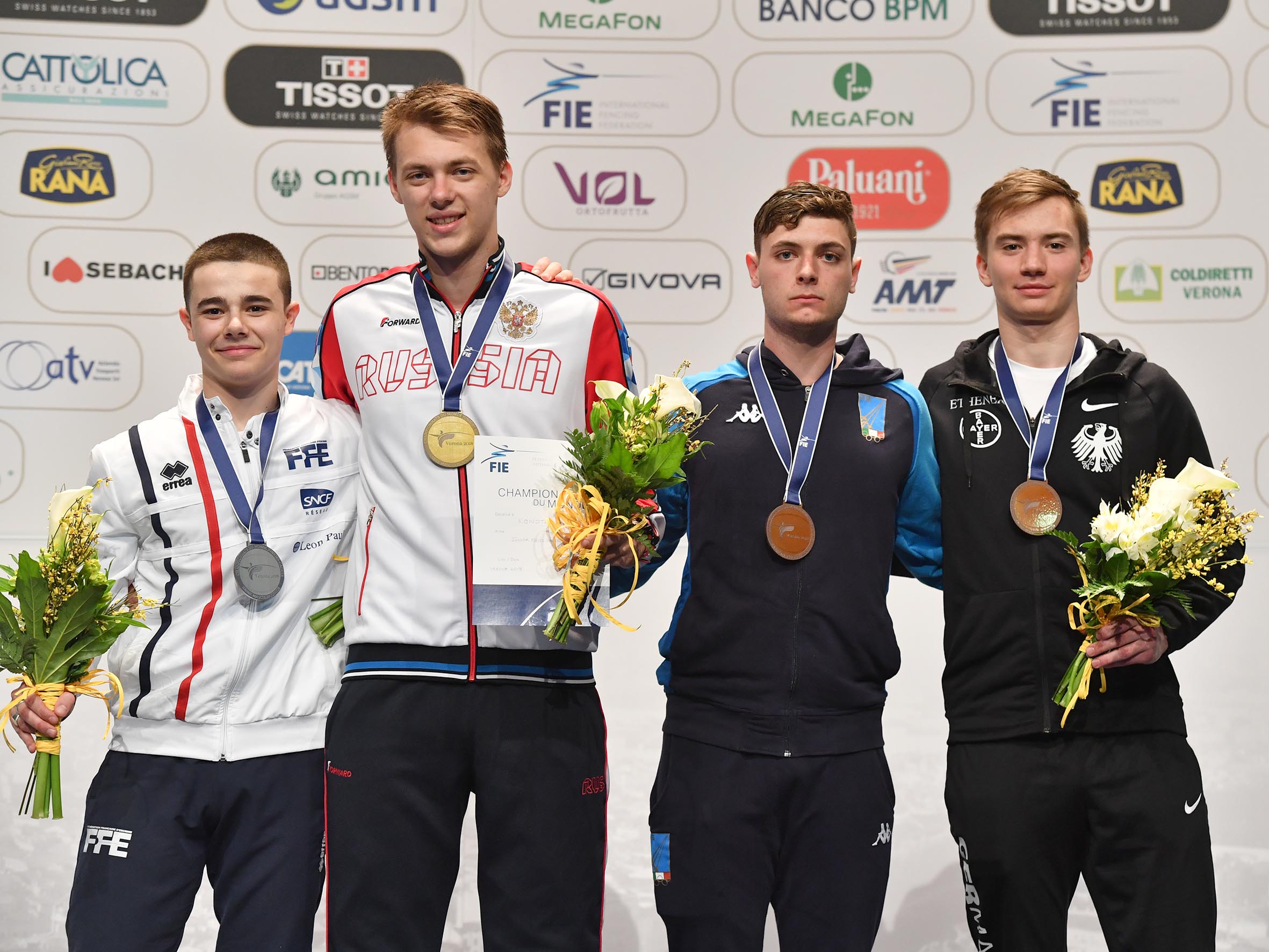 In the junior men's sabre event, the defending Junior World Champion Russia's Konstantin Lokhanov scored victory again, this time beating France's Sebastien Patrice in the gold-medal match, 15-13. Patrice had a close bout in the semi-final against Italy's Matteo Neri, 15-14, while Lokhanov powered his way through the same round against German Raoul Bonah, 15-1.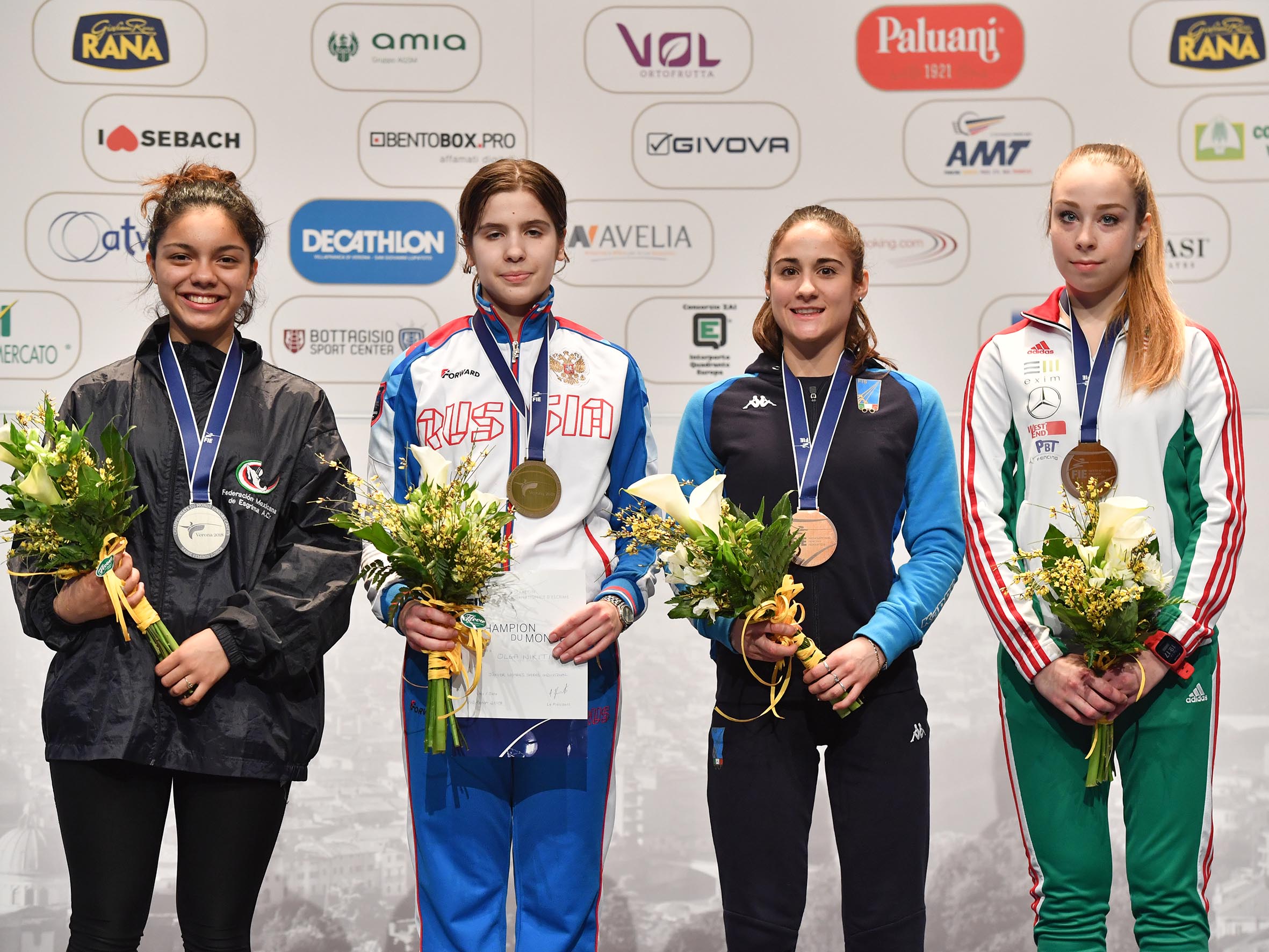 In junior women's sabre, Russia's Olga Nikitina defeated Mexico's Natalia Botello, 15-12, in the final match. Botello beat Hungarian Liza Pusztai in the semi-final, 15-13, and Nikitina overtook Italian Lucia Lucarini in the same round, 15-7. Botello won this same event last year in Plovdiv, Bulgaria, while Nikitina and Pusztai took the bronze.
The top eight in men's junior sabre include Konstantin Lokhanov (RUS, gold), Sebastien Patrice (FRA, silver), Raoul Bonah (GER, bronze), Matteo Neri (ITA, bronze), Mark Stepanov (RUS), Sangwon Park (KOR), Inaki Bravo (ESP), and Artyom Sarkissyan (KAZ).
The top eight in women's junior sabre include Olga Nikitina (RUS, gold), Natalia Botello (MEX, silver), Lucia Lucarini (ITA, bronze), Liza Pusztai (HUN, bronze), Chloe Fox-Gitomer (USA), Misaki Emura (JPN), Yingjia Ma (CHN), and Larissa Eifler (GER).
Final results can be found here for men and here for women.
Tomorrow, the men's and women's individual cadet sabre competition will take place.
Follow the livestream events each day on the YouTube FIE Fencing Channel.
#Verona2018