SEOUL, Korea, March 30-April 1, 2018—Two-time Olympic gold medallist Aron Szilagyi of Hungary and three-time World Champion Olga Kharlan of Ukraine each took their newest gold medals today in Seoul, Korea at the SK Telecom Sabre Grand Prix. Nearly 300 fencers participated in the international competition, which took place on the grounds of the 1988 Seoul Summer Olympic Games, the sixth Grand Prix of a nine-event series in the International Fencing Federation (FIE) 2017-2018 season.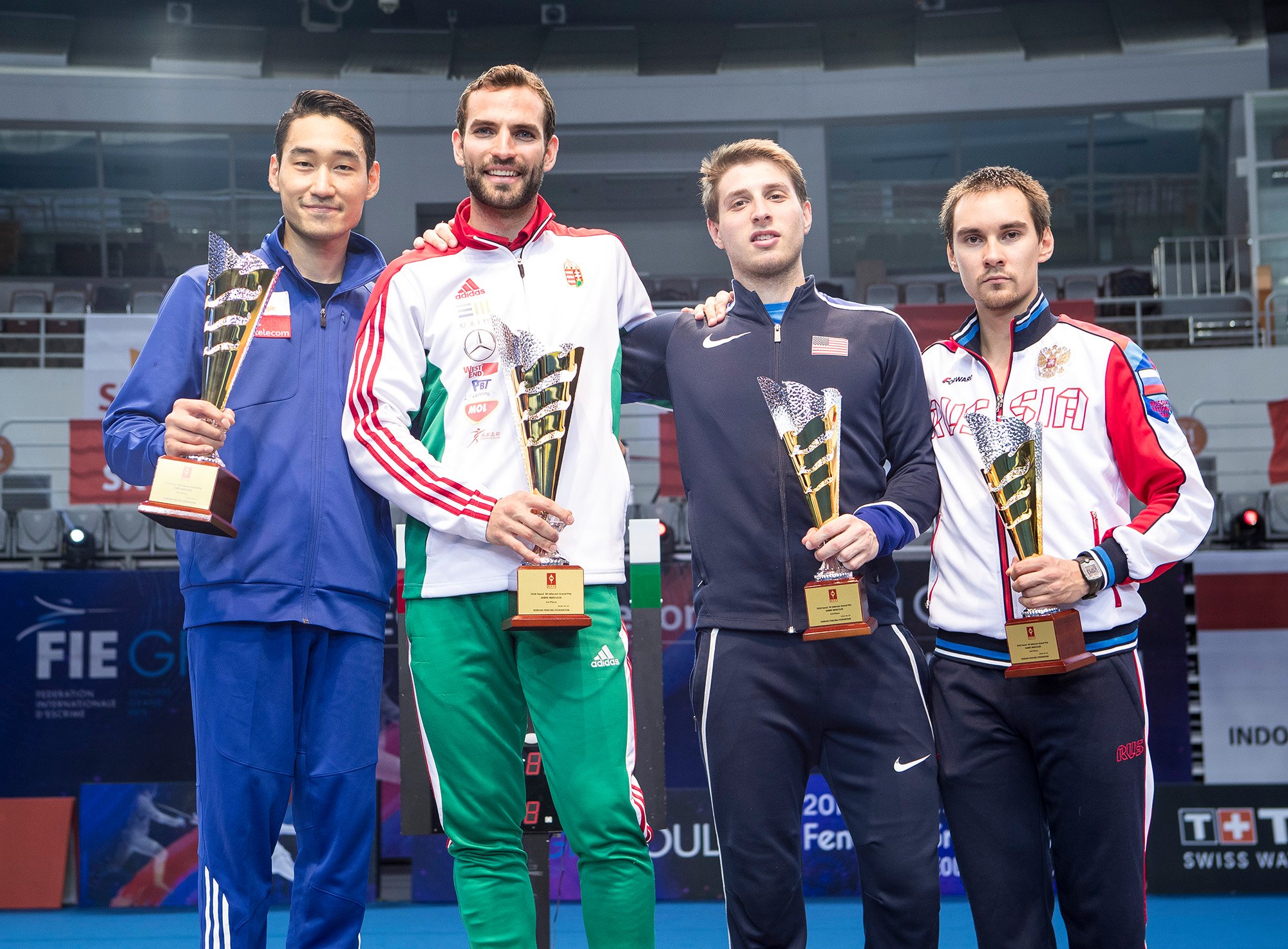 Szilagyi took on home-favored Junghwan Kim (KOR) in the final match, defeating him 15-7. Top-ranked Bongil Gu, also of Korea, was upset in the round of 32, beaten by 63-ranked Stefano Scepi of Italy, 15-13. In the semi-finals, Kim beat USA's third-ranked Eli Dershwitz, 15-13, while Szilagyi overcame Russia's Kamil Ibragimov, 15-8.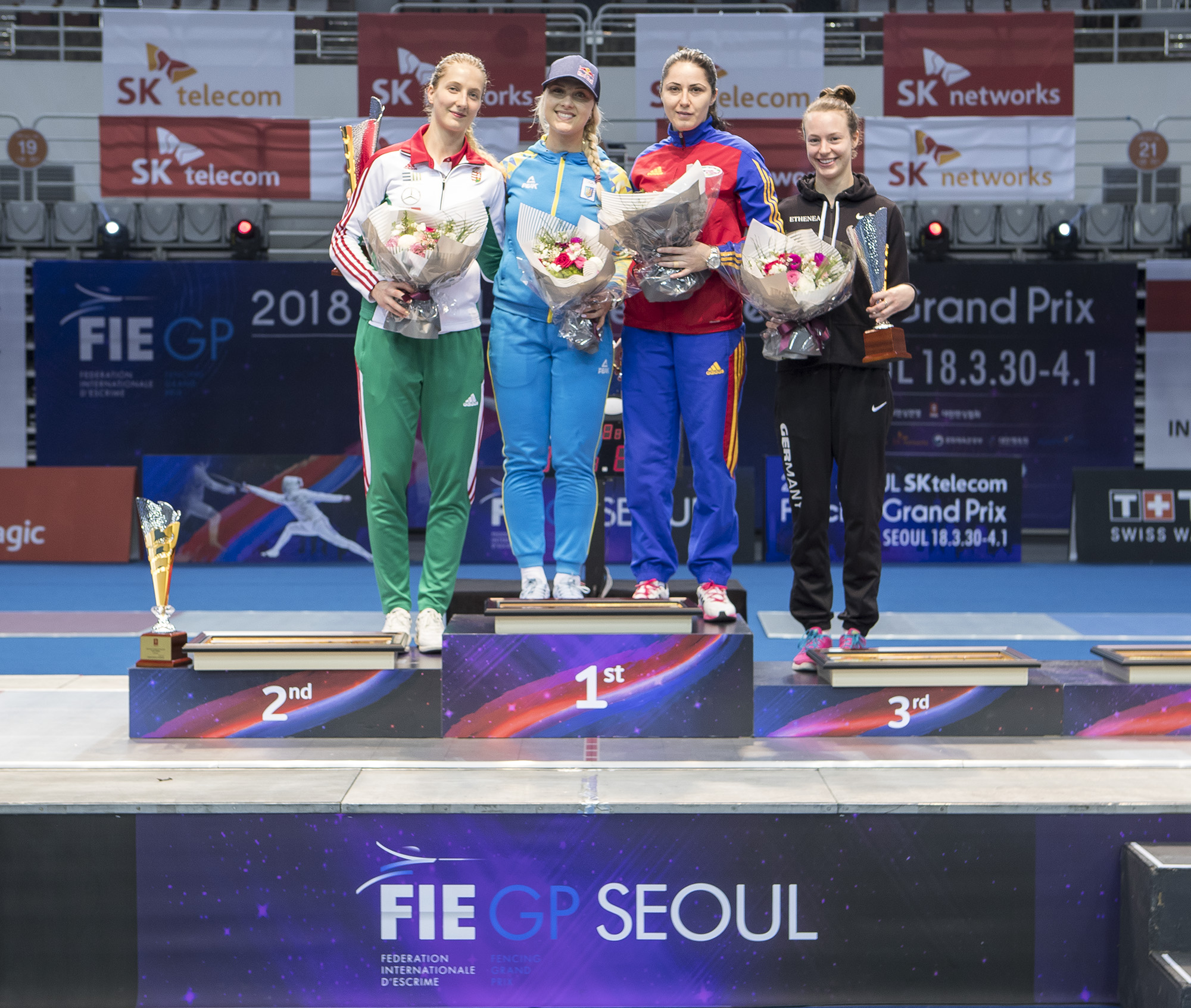 In the women's event, Kharlan, ranked number one, won against third-ranked Hungarian Anna Marton, 15-7, in the final match. In the semi-finals, Marton beat German Anna Limbach, 15-8, while Kharlan narrowly defeated Romania's fourth-ranked Bianca Pascu, 15-14. In the round of eight, Marton also beat USA's two-time gold medallist Mariel Zagunis, 15-6, who returned to competition after an extended break to have her first child.
The top-eight in the men's sabre event included Aron Szilagyi (HUN, gold), Junghwan Kim (KOR, silver), Eli Dershwitz (USA, bronze), Kamil Ibragimov (RUS, bronze), Luca Curatoli (ITA), Bolade Apithy (FRA), Luigi Samele (ITA), and Aldo Montano (ITA).
The top-eight in the women's sabre event included Olga Kharlan (UKR, gold), Anna Marton (HUN, silver), Anna Limbach (GER, bronze), Bianca Pascu (ROU, bronze), Rossella Gregorio (ITA), Sooyeon Choi (KOR), Yaqi Shao (CHN), and Mariel Zagunis (USA).
Final results from the 2018 SK Telecom Sabre Grand Prix can be found here for the men's and here for the women's events.