BUDAPEST, Hungary, March 23-25, 2018—Swiss fencer Max Heinzer won his fourth international fencing Grand Prix this weekend at the Westend Epee Grand Prix in Budapest, Hungary to add to his six World Cup wins. Italy's Mara Navarria also took gold in the women's event, her second Grand Prix win after winning the silver medal at this season's Doha Grand Prix. More than 500 international men's and women's epee fencers participated in the competition, which took place in Budapest's MOM Sports Center.
In the men's competition, Heinzer defeated France's Alex Fava, for whom this was a best-ever result, with a final score of 15-13. Fava defeated second-ranked Bogdan Nikishin of Ukraine in the round of eight, 15-10, before winning a close match with his teammate, Jonathan Bonnaire, in the semi-final, 15-14. Heinzer defeated two-time World Champion Nikolai Novosjolov of Estonia in the round of eight, 15-12, before going on to the semi-finals and overtaking Russia's Sergey Khodos, 15-10.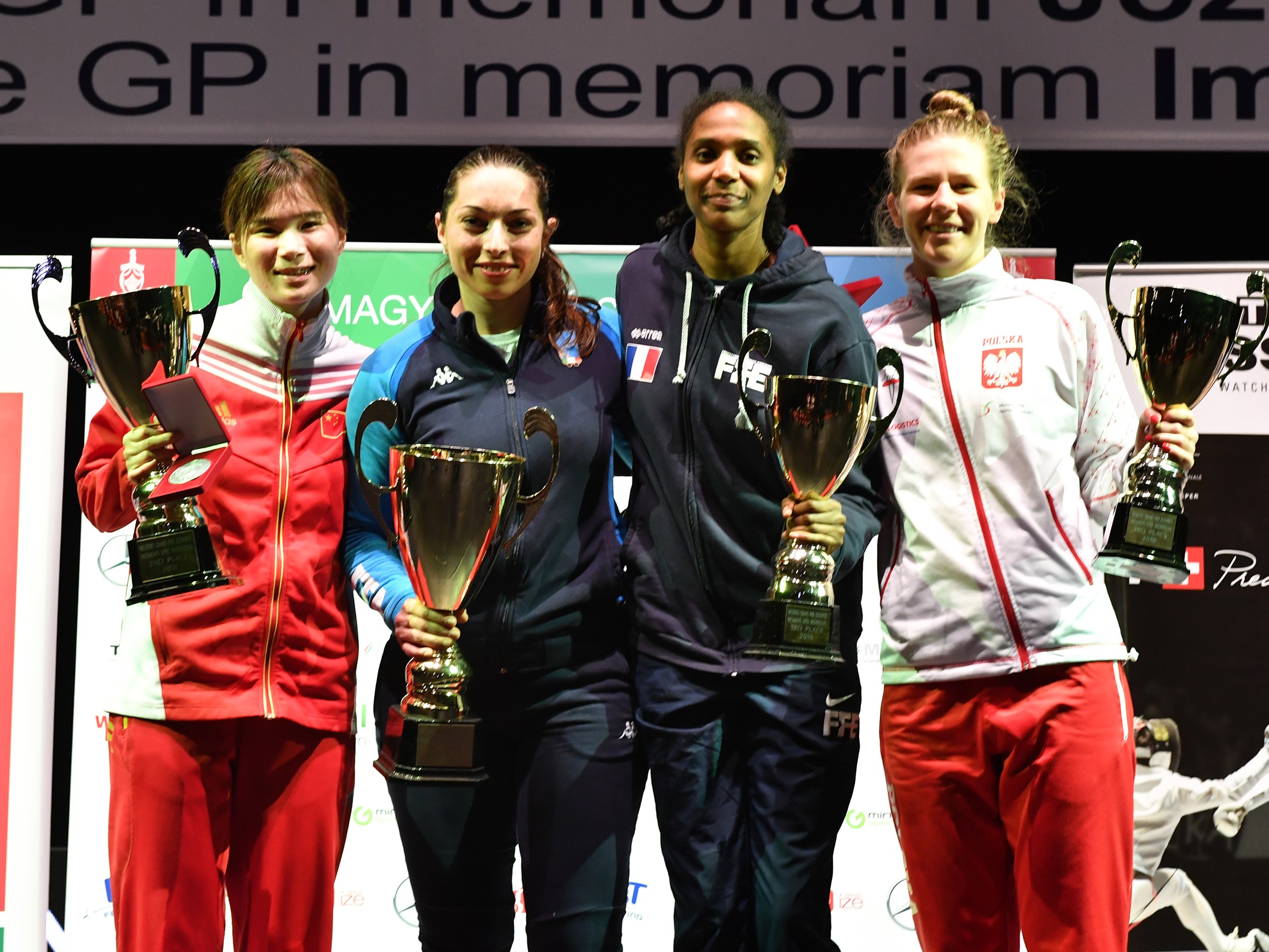 Several athletes successfully fenced far above their rankings in the women's event. Navarria took gold in the women's final against China's Sheng Lin, 5-4. Lin, ranked 257th going into the competition, took-out Poland's seventh-ranked Ewa Nelip in the semi-final, 15-8. Navarria beat 103rd-ranked Marie-Florence Candassamy of France in the other semi-final, 14-13.
The top-eight in the men's epee event included Max Heinzer (SUI, gold), Alex Fava (FRA, silver), Jonathan Bonnaire (FRA, bronze), Sergey Khodos (RUS, bronze), Bogdan Nikishin (UKR), Nikolai Novosjolov (EST), Marco Brinkmann (GER), and Koki Kano (JPN).
The top-eight in women's epee included Mara Navarria (ITA, gold), Sheng Lin (CHN, silver), Marie-Florence Candassamy (FRA, bronze), Ewa Nelip (POL, bronze), Injeong Choi (KOR), Giulia Rizzi (ITA), Erika Kirpu (EST), and Ana Maria Popescu (ROU).
Final results from the 2018 Westend Epee Grand Prix can be seen here.