BALTIMORE, MD, USA, Jan. 26-28, 2018 – Italy's Martina Criscio fenced a career-best win at the Baltimore Women's Sabre Fencing World Cup this weekend, taking gold among a field of 170 top women's fencers from around the world. France also took gold, winning the women's team event featuring 19 international teams. The event took place at the Baltimore Convention Center.
Criscio beat Japan's Misaki Emura in the final round, 15-11. Emura narrowly defeated France's Charlotte Lembach in the semi-final, 15-14, and edged-out a 15-14 win against Russia's Olympic gold medallist, Yana Egorian, in the round of 16. In the other semi-final, Criscio beat Lembach's teammate, Sarah Noutcha, 15-10.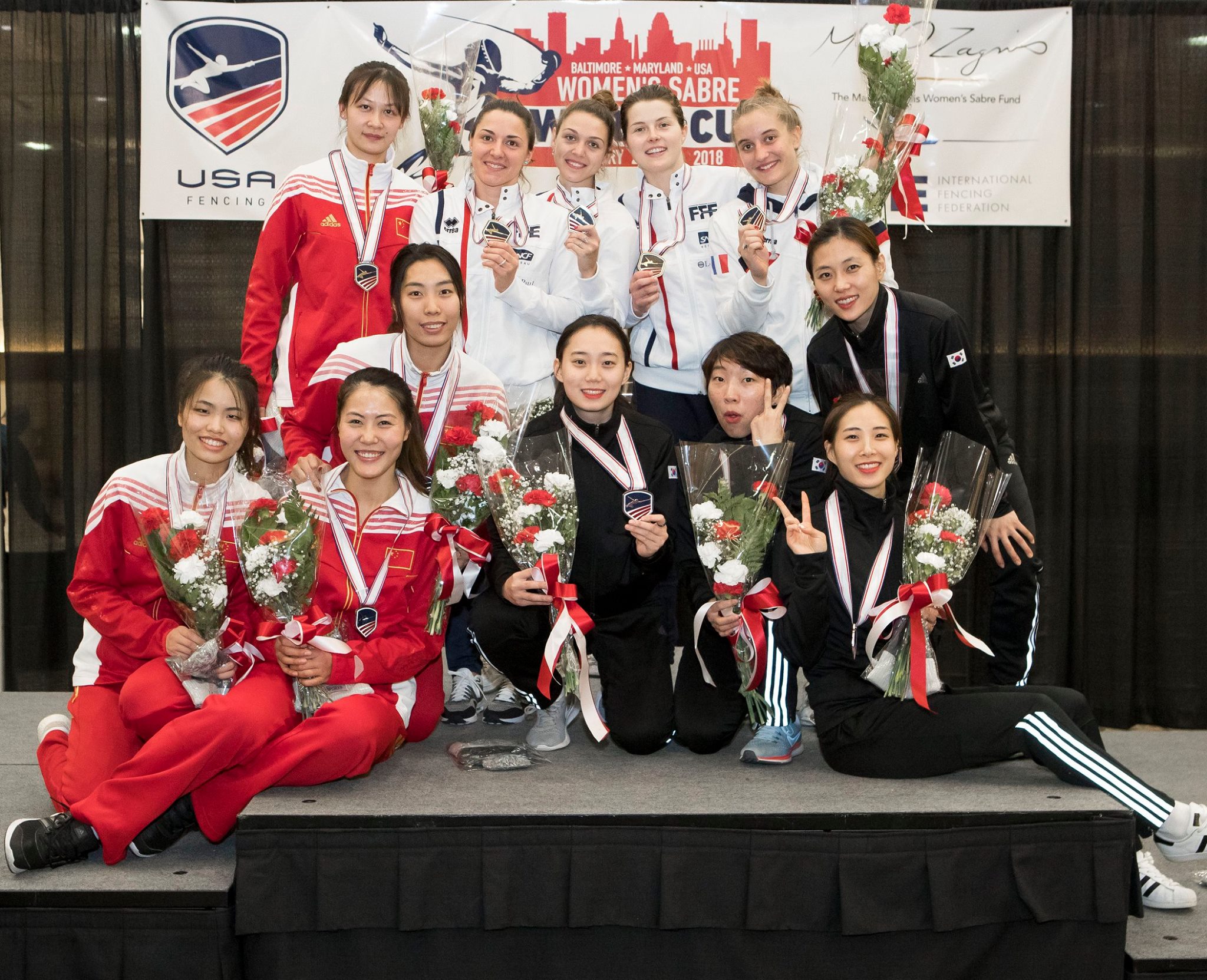 In the women's team sabre event, France took the gold in the final match against China, 45-40. Both teams had close wins in the semi-finals, with China defeating Hungary, 45-44, and France overtaking Korea, 45-43. In the bronze-medal match, Korea beat Hungary by a single touch, 45-44.
The top-eight overall individual women's sabre ranking from Baltimore include Martina Criscio (ITA, gold), Misaki Emura (JPN, silver), Charlotte Lembach (FRA, bronze), Sarah Noutcha (FRA, bronze), Dagmara Wozniak (USA), Sooyeon Choi (KOR), Olga Nikitina (RUS), and Alina Komashchuk (UKR).
The top-eight women's team sabre ranking place France (gold) in first place, followed by China (silver), Korea (bronze), Hungary, USA, Italy, Russia, and Spain.
Full results for the individual competition can be found here, and results for the team event are here.