HAVANA, Cuba, Jan. 19-21, 2018 – France's Coraline Vitalis took gold this weekend in Cuba, winning the individual women's epee event at the Havana Women's Epee World Cup. In team competition, Korea won the gold medal. The event included 17 international teams and nearly 150 individual fencers.
Vitalis won the final round against Korean Hyein Lee, 15-12, after defeating China's Olympic bronze medallist, Yiwen Sun by a single touch, 15-14, in the semi-finals. In the same round, Lee beat Hong Kong's Man Wai Vivian Kong in another close match, 15-14.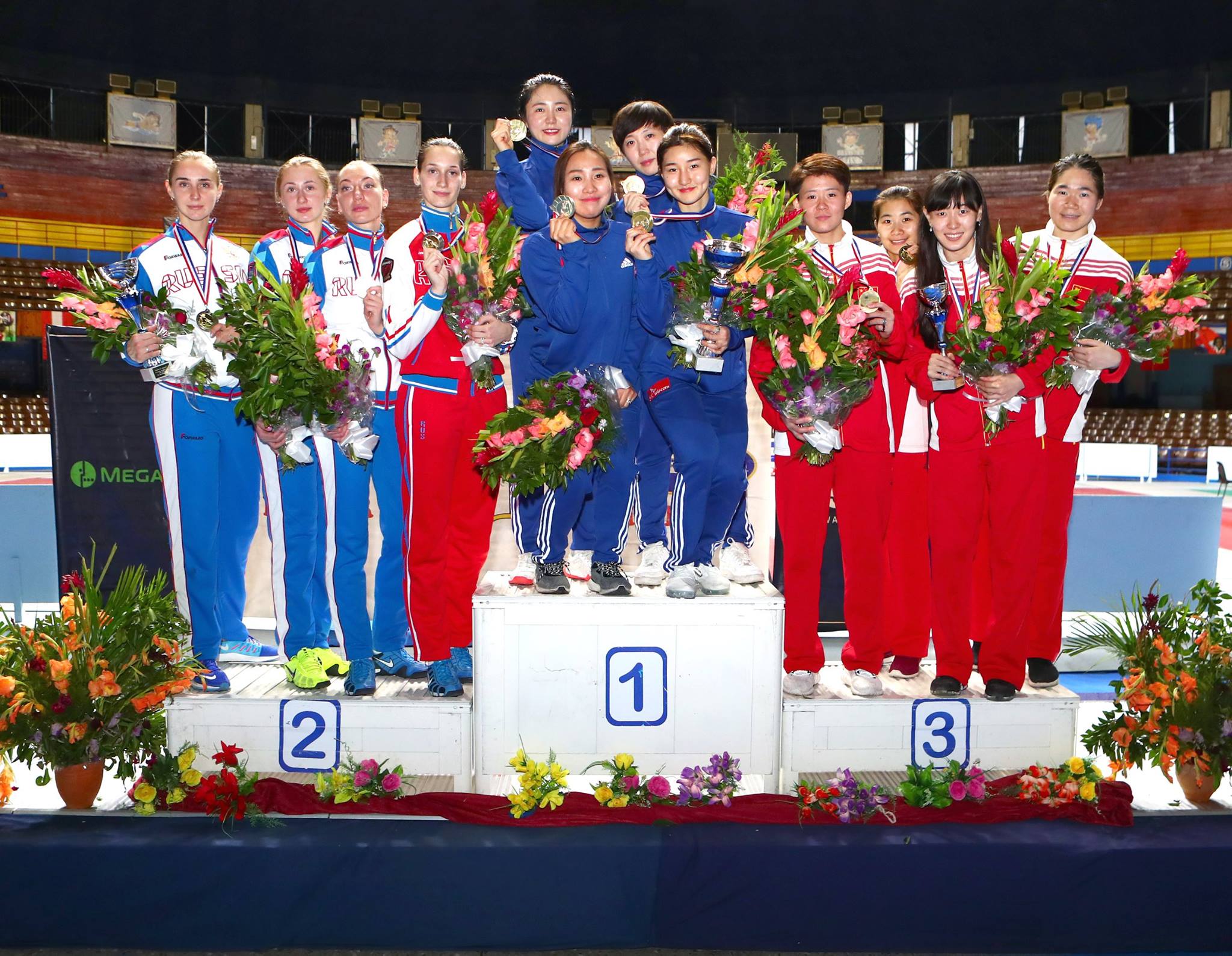 In the women's team epee event, Korea prevailed over Russia in the final match, 45-34. Korea overcame China, 45-36, in the semi-final, while Russia beat Italy, 28-23. China took the bronze medal, defeating Italy, 38-30.
The top-eight overall individual women's epee ranking from the Havana World Cup include Coraline Vitalis (FRA, gold), Hyein Lee (KOR, silver), Man Wai Vivian Kong (HKG, bronze), Yiwen Sun (CHN, bronze), Young Mi Kang (KOR), Giulia Rizzi (ITA), Ricarda Multerer (GER), and Olga Kochneva (RUS).
The top-eight women's team epee ranking place Korea (gold) first, followed by Russia (silver), China (bronze), Italy, Poland, France, Estonia, and Germany.
Full results for the individual competition can be found here and results for the team event are here.