PARIS, France, Jan. 19-21, 2018 – Italy's Alessio Foconi took gold in men's individual foil this weekend at the Challenge International de Paris World Cup. The USA earned a gold medal in the men's team foil match. The event, held at the Stade Pierre de Coubertin, attracted more than 250 top international competitors, as well as more than 30 teams from around the world.
It was a strong finish overall for Italy, earning three of the four individual medals and a silver in team competition. Foconi defeated his teammate and Olympic gold medallist Daniele Garozzo, 15-10, in the final match of the individual event. In the semi-finals, Foconi also defeated teammate Giorgio Avola, 15-10. Garozzo overtook France's Julien Mertine, 15-13, in the same round.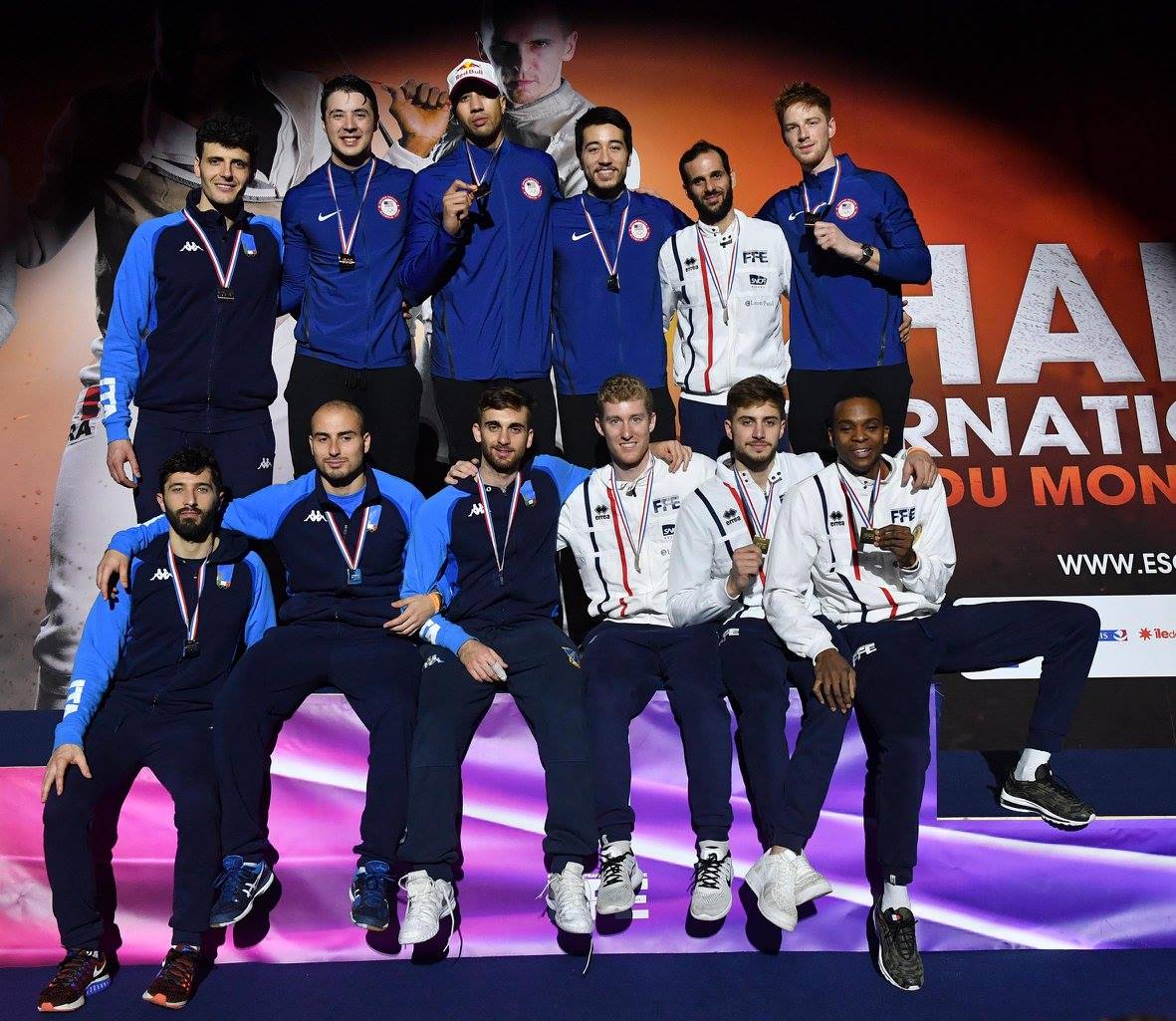 In the men's team foil event, the USA men's team won the final over Italy, 45-36. The USA also beat Korea in the semi-final, 45-25, while Italy narrowly overcame France, 45-42. The bronze medal went to France, who beat Korea, 45-19.
The top-eight overall individual men's foil ranking from the Challenge International de Paris World Cup include Alessio Foconi (ITA, gold), Daniele Garozzo (ITA, silver), Giorgio Avola (ITA, bronze), Julien Mertine (FRA, bronze), Timur Safin (RUS), Richard Kruse (GBR), Race Imboden (USA), and Taegyu Ha (KOR).
The top-eight men's team foil ranking place USA (gold) first, followed by Italy (silver), France (bronze), Korea, Russia, Japan, Ukraine, and Poland.

Full results for the individual competition can be found here, and results for the team event are here.