CANCUN, Mexico, December 17, 2017—Korea's Sanguk Oh and Ukraine's Olga Kharlan scored victories this weekend in Mexico at the 2017 Cancun Sabre Grand Prix. Nearly 250 men and women competed in two events at this third in a nine-event Grand Prix series lasting throughout the 2017-2018 International Fencing Federation (FIE) competition season. The event took place at the Iberostar Resort, south of Cancun and near Playa del Carmen.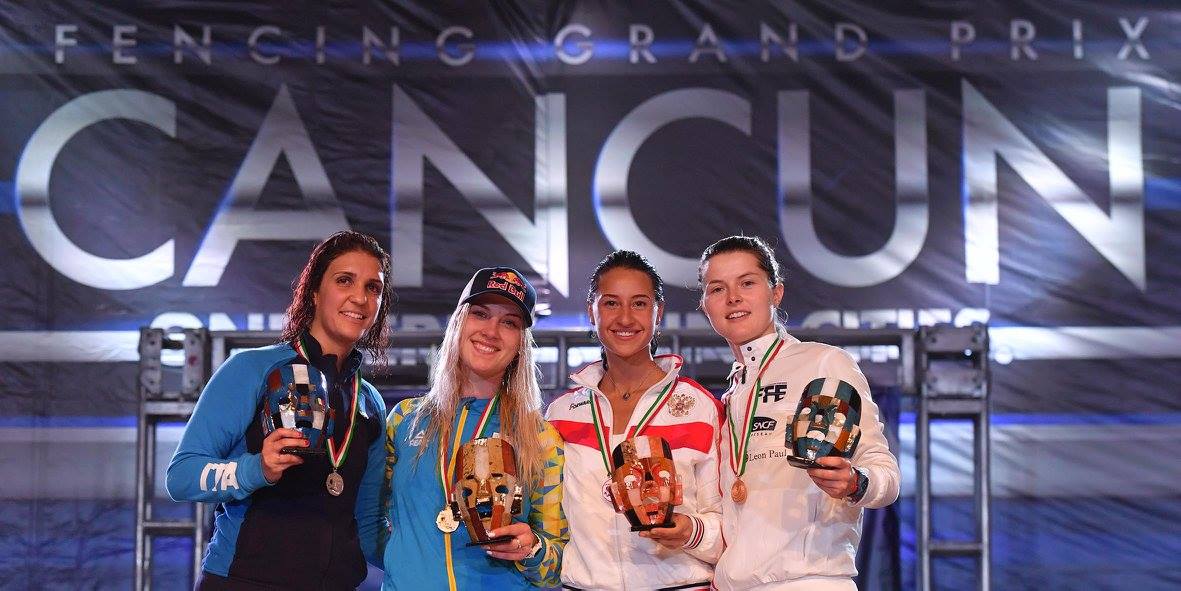 In the women's event on Saturday, Kharlan (UKR) defeated Italian Arianna Errigo, 15-6, in the final. Errigo is best known as the Olympic silver medalist and two-time World Champion in women's foil, but is now also competing in women's sabre with a plan to qualify for the Tokyo 2020 Olympics in two weapons. Kharlan, who was ranked second entering this event, also defeated Olympic gold medallist Yana Egorian (RUS) by a single touch, 15-14, in the semi-final. Errigo beat Cecilia Berder of France, 15-14, in the other semi-final, and prior to that overtook the number-one-ranked fencer, Hungarian Anna Marton, in the quarter-finals in another very close match, 15-14.
"Today was a tough day," said Kharlan. "My strategy was to show sabre fencing. For her [Errigo], it's play the distance. She is very strong in both sabre and foil, and is amazing, but this is sabre. She's awesome, and my congratulations to her."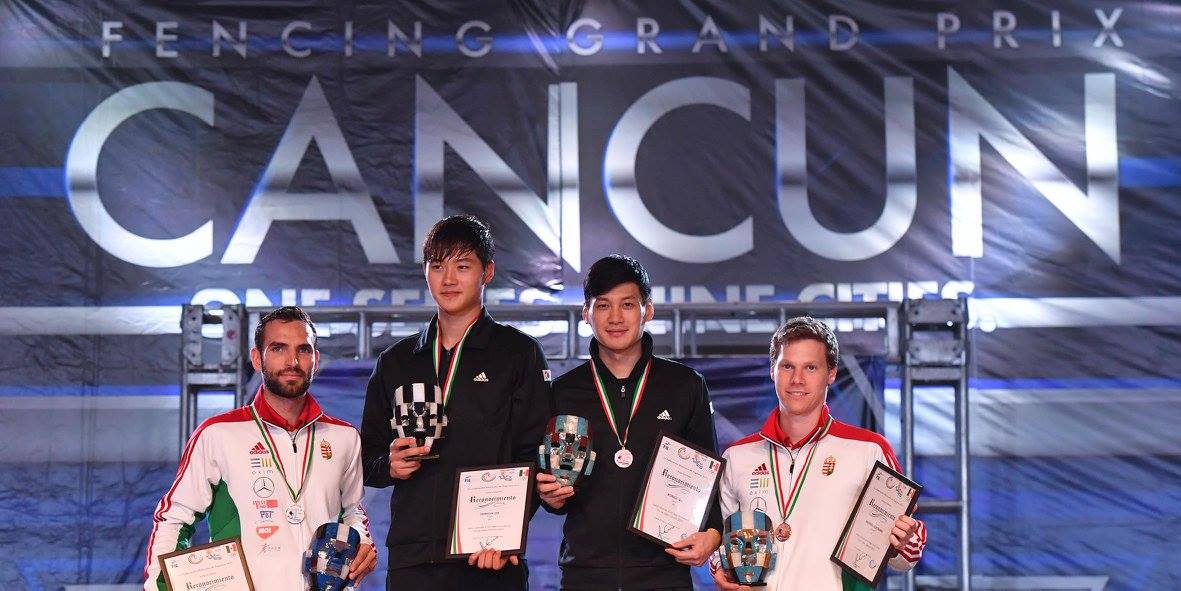 In the men's event on Sunday, Oh took on two-time Olympic gold medallist Aron Szilagyi (HUN), defeating him in the final by a point, 15-14. In the semi-final, Oh defeated another Hungarian, World Champion Andras Szatmari, 15-10. In the same round, Szilagyi took-out number-one ranked Bongil Gu (KOR), 15-13.
"Szilagyi has very good footwork and I used speed against him to win," said Oh.
The top-eight in the women's sabre event included Olga Kharlan (UKR, gold), Arianna Errigo (ITA, silver), Cecilia Berder (FRA, bronze), Yana Egorian (RUS, bronze), Anna Marton (HUN), Rossella Gregorio (ITA), Jiyeon Kim (KOR), and Dagmara Wozniak (USA). Complete results for the women's event can be found here.
The top-eight in the men's sabre event included Sanguk Oh (KOR, gold), Aron Szilagyi (HUN, silver), Bongil Gu (KOR, bronze), Andras Szatmari (HUN, bronze), Luca Curatoli (ITA), Junghwan Kim (KOR), Eli Dershwitz (USA), and Bolade Apithy (FRA). Complete results for the men's event can be found here.