SINT-NIKLAAS, Belg, Nov. 17-19, 2017 – Three-time World Champion Olga Kharlan (UKR) took gold this weekend at the SGK Ladies Sabre World Cup in Sint-Niklaas, Belgium, winning against a field of more than 160 women. The Italian women's sabre team also took gold in the team event, with 19 countries participating from around the world. The event took place at the Sportcentrum De Witte Molen.
Kharlan defeated Italian Rossella Gregorio in the final, 15-6; Gregorio took gold last month at the Orleans, France women's sabre world cup. Gregorio defeated her teammate, Irene Vecchi, in the semi-finals, 15-13, while Kharlan took out Russian Olympic gold medallist, Yana Egorian, 15-5, in the same round.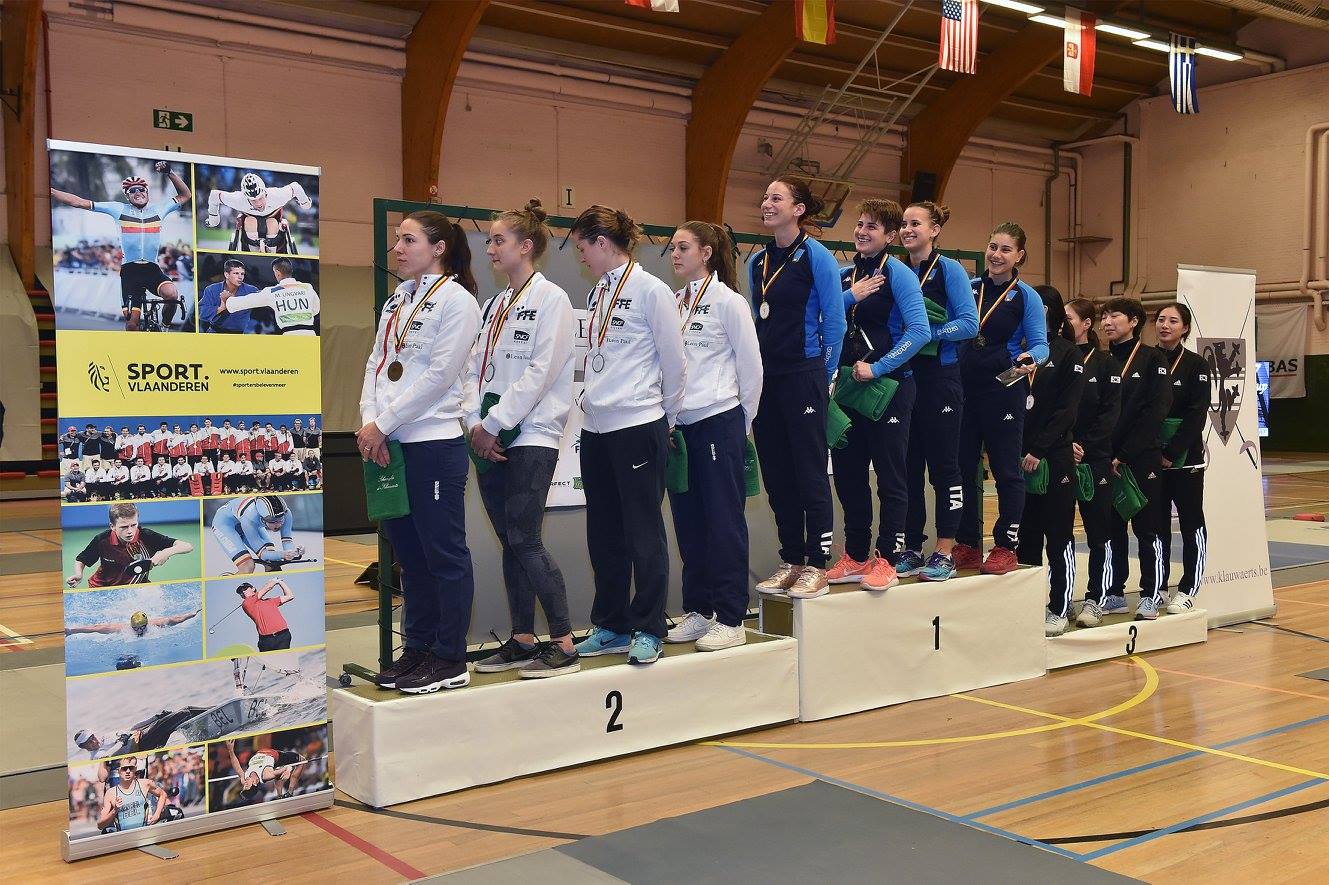 In the women's team competition, Italy overcame France in the final, 45-40, to with the gold medal. The French women defeated Korea, 45-41, in the semi-final, while Italy beat Russia, 45-38. The bronze medal went to Korea over Russia, 45-34.
The top-eight overall individual women's sabre ranking from Sint-Niklaas include Olga Kharlan (UKR, gold), Rossella Gregorio (ITA, silver), Yana Egorian (RUS, bronze), Irene Vecchi (ITA, bronze), Anna Marton (HUN), Manon Brunet (FRA), Anna Limbach (GER), and Alina Komashchuk (UKR).
The top-eight overall women's team rankings place Italy (gold) first, followed by France (silver), Korea (bronze), Russia, USA, Poland, Ukraine, and Spain.
Full results for the individual competition can be found here, and results for the team event are here.