LEGNANO, Italy, Nov. 17-19, 2017 – World Championship bronze medallist Andras Redli (HUN) was the gold medallist this weekend in Legnano, Italy, at the Trofeo Carroccio Men's Epee World Cup. Russia also earned a gold medal in the men's team event, with nearly 30 countries participating. Close to 300 individual men's epeeists competed in the event, which took place at the Palazzetto dello Sport di Castellanza.
Redli fenced his teammate, Daniel Berta, in the final, winning gold with a 15-6 score. It was a career-best medal for Berta, and the second World Cup gold medal for Redli. Berta defeated Swiss epee champion Max Heinzer in the semi-final, 15-7, while Redli beat Kazakhstan's Ruslan Kurbanov by a single point, 13-12, in the same round. Berta also beat Olympic gold medallist Sangyoung Park (KOR) in the round of 16, 14-11, and two-time World Champion Paolo Pizzo (ITA), 15-13, in the quarter-finals.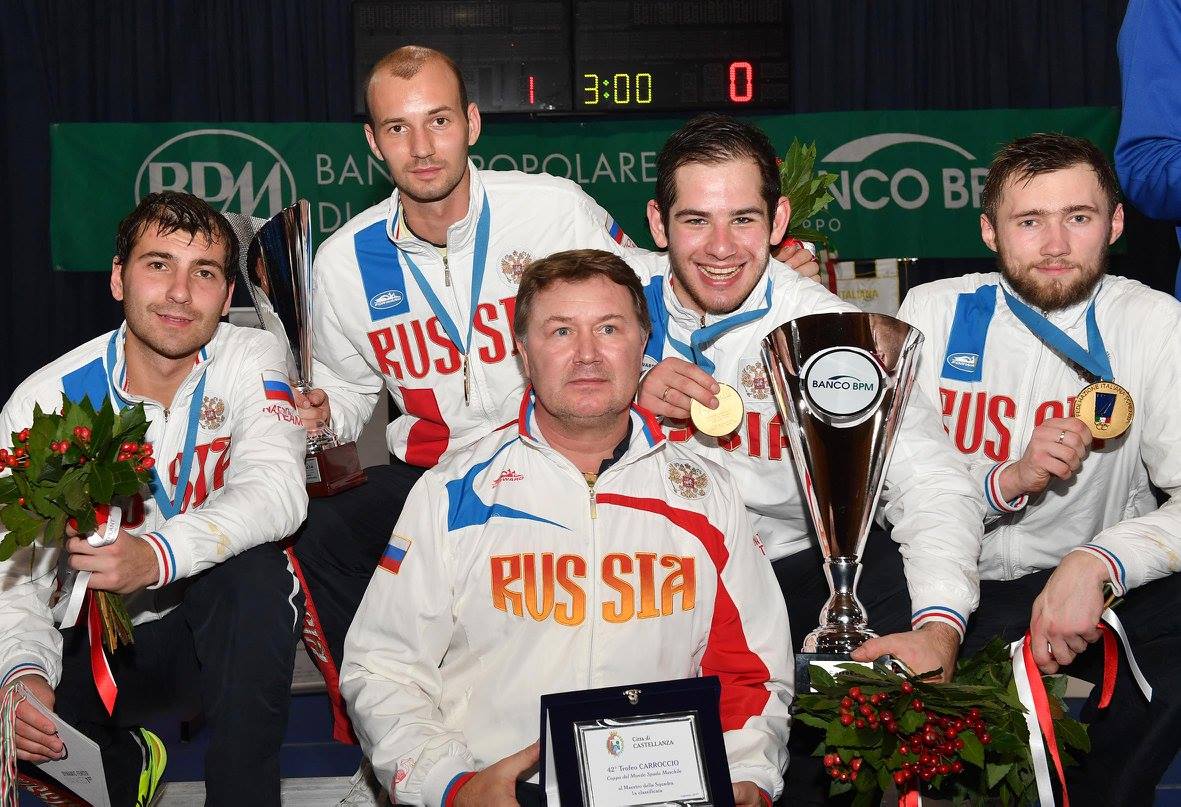 In the men's team epee competition, Russia won over Italy, 45-35. Italy barely edged-out France in the semi-final, 44-43, while Russia also had a narrow defeat against Korea, 45-43. Korea took the bronze medal over France with yet another close score, 43-42.
The top-eight overall individual men's epee ranking from Legnano include Andras Redli (HUN, gold), Daniel Berta (HUN, silver), Max Heinzer (SUI, bronze), Ruslan Kurbanov (KAZ, bronze), Paolo Pizzo (ITA), Marco Fichera (ITA), Daniel Jerent (FRA), and Masaru Yamada (JPN).
The top-eight overall men's epee team rankings place Russia (gold) first, followed by Italy (silver), Korea (bronze), France, USA, Switzerland, Hungary, and Czech Republic.
Full results for the individual competition can be found here, and results for the team event are here.