TOKYO, Japan, Nov. 10-12, 2017 – French foil fencer Erwann Le Pechoux won the gold medal in Tokyo this weekend at the Prince Takamado Men's Foil World Cup, his eighth World Cup win in addition to six Grand Prix events. USA also took gold, winning the men's team foil event, out of a field of 20 countries participating. More than 175 individual men's foilists fenced throughout the event, which took place at the Komazawa Olympic Park Gymnasium.
Le Pechoux faced Italian World Champion Andrea Cassara in a very close final, winning by a single touch, 15-14. Cassara defeated American Gerek Meinhardt in the semi-final, 15-11, while Le Pechoux faced Italy's Edoardo Luperi, winning with a 15-8 score.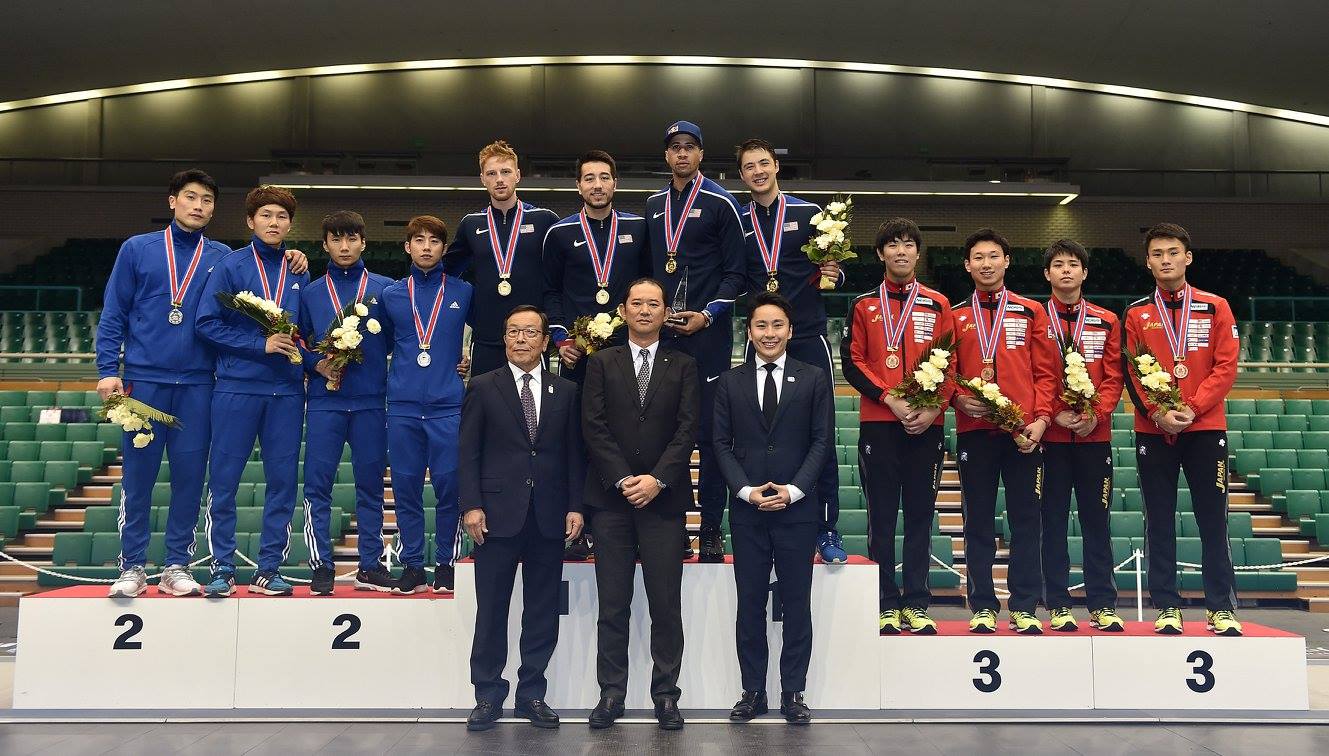 In the men's team foil competition, the USA took the gold medal over Korea, with a final score of 45-34. Korea won the semi-final bout against Denmark, 45-37, to make the finals, while the USA overcame the home team, Japan, with a final tally of 45-38. Japan earned the bronze medal against Denmark, 45-25.
The top-eight overall individual men's foil ranking from Tokyo include Erwann Le Pechoux (FRA, gold), Andrea Cassara (ITA, silver), Edoardo Luperi (ITA, bronze), Gerek Meinhardt (USA, bronze), Enzo Lefort (FRA), Takahiro Shikine (JPN), Damiano Rosatelli (ITA), and Nicholas Edward Choi (HKG).
The top-eight overall men's team foil rankings place USA (gold) first, followed by Korea (silver), Japan (bronze), Denmark, France, Russia, Ukraine, and China.
Full results for the individual competition can be found here, and results for the team event are here.