ORLEANS, France, Oct. 27-29, 2017 – Italy's Rossella Gregorio took gold at the Trophee BNP Paribas Women's Sabre World Cup in Orleans, France, this weekend in the Women's Individual Sabre event. Russia also won first place in Women's Team Sabre. In all, nearly 20 countries fielded teams and more than 175 top-level women's sabre fencers participated, with finals taking place at the Orleans Palais des Sports.
In the final of the women's individual sabre event, Gregorio defeated her teammate, Loreta Gulotta, 15-6. This was a career-best for the 27-year-old Italian. She also defeated France's Manon Brunet, 15-9, in the semi-final; Brunet won this same event in 2016. In a close match, Gulotta overcame Romania's Bianca Pascu in the other semi-final, 15-14.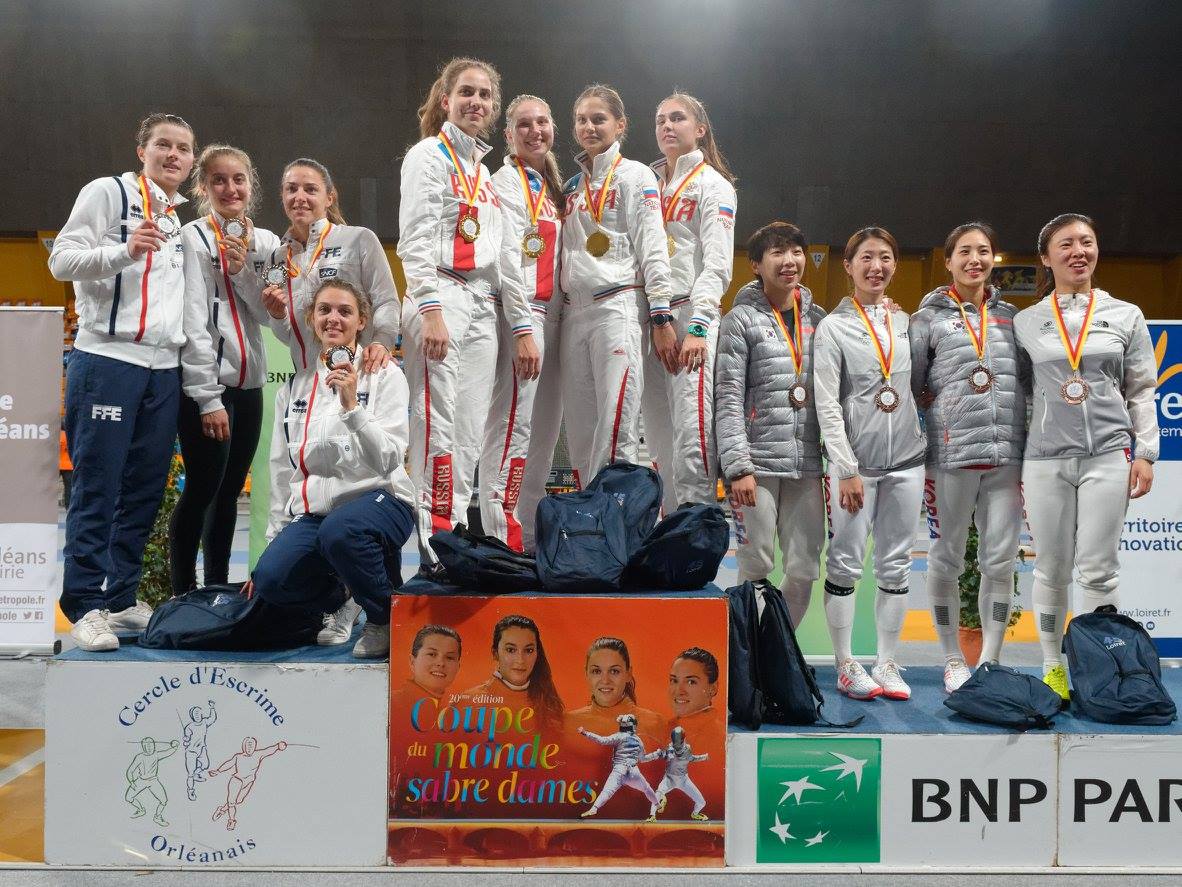 In the women's team sabre competition, Russia took the top honours of the day, beating France in the final, 45-32. France defeated Korea in the semi-final, 45-39, while Russia took out Italy, 45-41. The bronze match went to Korea in a close round against Italy, 45-43.
The top-eight overall individual women's sabre ranking from Orleans include Rossella Gregorio (ITA, gold), Loreta Gulotta (ITA, silver), Manon Brunet (FRA, bronze), Bianca Pascu (ROU, bronze), Anna Marton (HUN), Irene Vecchi (ITA), Malgorzata Kozaczuk (POL), and Caroline Queroli (FRA).
Overall, the top-eight team rankings place Russia (gold) first, followed by France (silver), Korea (bronze), Italy, Ukraine, USA, Spain, and Hungary.
Full results for the individual competition can be found here, and results for the team event are here.