CANCUN, Mexico, Oct. 13-15, 2017 – USA's Lee Kiefer took gold over Italy's Alice Volpi in the first senior World Cup of the International Fencing Federation's 2017-2018 season, winning by a single touch, 15-14. In the women's team foil event, Russia took the gold medal against Italy. More than 100 elite women's foil fencers travelled from around the world to compete in the event, held at the Hotel Iberostar in Cancun.
Italy took all individual medals other than Kiefer, with Volpi defeating teammate and two-time World Champion Arianna Errigo in the semi-final, 15-7, while Kiefer overtook Italian Martina Batini with the same score (15-7).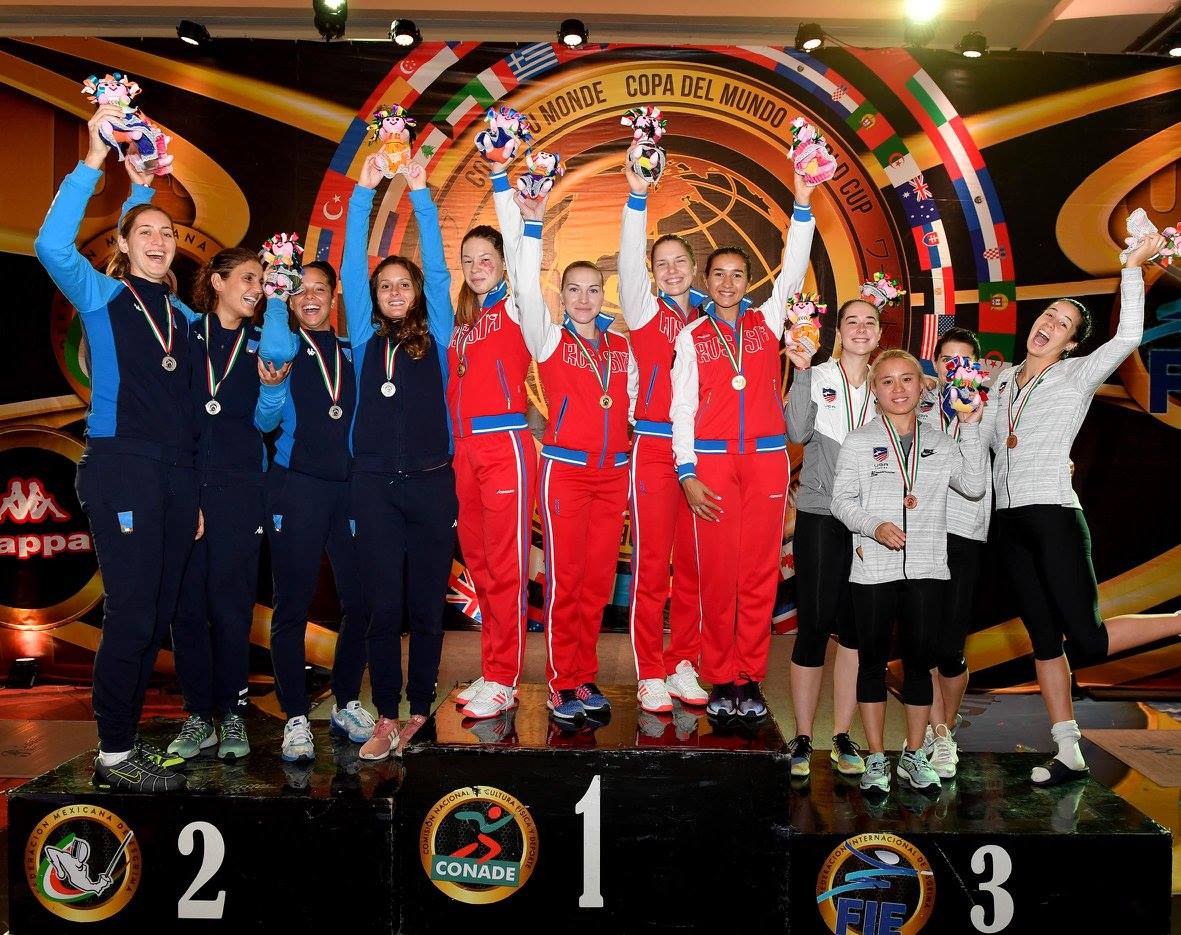 In the women's team competition, Italy beat Canada to make the finals, 45-25, while Russia took out USA with a single touch, 45-44. The final was close, with Russia edging-out Italy in the last round, 45-42. The bronze medal was fought by Canada and USA, with USA taking the medal, 33-26.
The top-eight overall individual ranking from Cancun include Lee Kiefer (USA, gold), Alice Volpi (ITA, silver), Martina Batini (ITA, bronze), Arianna Errigo (ITA, bronze), Ysaora Thibus (FRA), Nicole Ross (USA), Pauline Ranvier (FRA), and Eleanor Harvey (CAN).
Overall, the top-eight team rankings place Russia (gold) first, followed by Italy (silver), USA (bronze), Canada, Germany, France, Hungary, and Japan.
Full results for the individual competition can be found here, and results for the team event are here.